No Comments
East Brother Beer Co. | Oatmeal Stout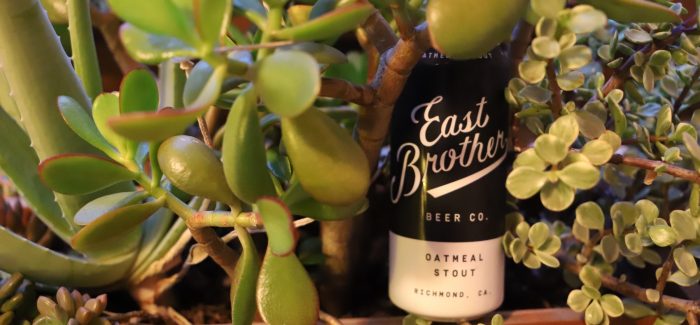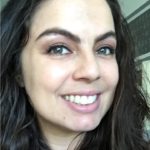 In a world filled with outlandish new beer style varieties, sometimes you just want a classic style: something without all the bells and double dry-hopping. After a long day, no matter the season or temperature, a stout sounds like a nice way to end my evening. I escaped my Oakland/Berkeley/Hayward/San Leandro bubble the other weekend and made my way up to Richmond (it's really not that "far") and I was a happy lady! East Brother Beer Co. is nestled over by Point Richmond and has the classic beer style game down. That's their schtick: classic styles done well.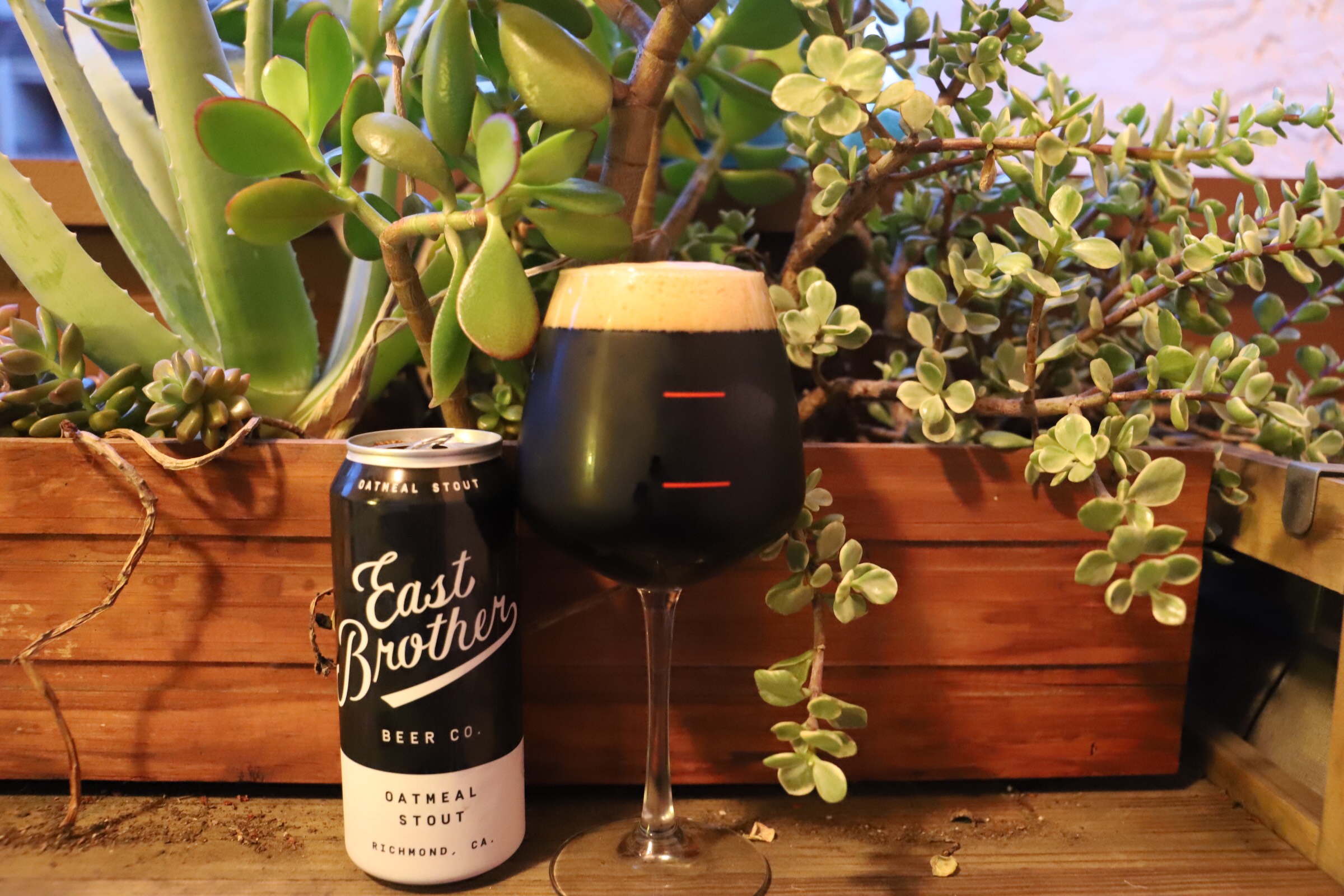 Dark, Chocolatey, Smooth
East Brother's Oatmeal Stout is a straight up, classic style. The dark, almost black liquid quickly filled the goblet glass and started to form a fluffy, marshmallow-like head that stuck around for a bit. You'll get some chocolate notes on the nose (more so on the tongue), but not like a milk stout. There is some dark fruit there, too, but it isn't smacking you in the face saying, "see me?! I'm right here!" and I am here for it. The mouth feel is definitely on the thicker side, but heavy—the oats used help pump up that viscosity.
East Brother's slogan is "Beer is Labor" and you can tell in the work that they do in Richmond, CA. From their Pilsner to their Baltic Porter it's all just those style: no frills, confetti or putting random baked goods into their mash. They recently celebrated their 2nd Anniversary in February this year and seem to be winning over their patrons with their brews.
https://www.instagram.com/p/Bsoar4KAs9P/
About East Brother Beer Co.
Located in Richmond, CA, East Brother is brewing up classic styles of beer. Their taproom is kid-friendly, dog-friendly and has food trucks every day they are open. The parking lot is a short walk from their taproom, so be sure not to drive up the ramp and find a spot first. Growlers, variety 6-packs and swag are available to-go. Plenty of games like pool, arcade games and live music are also available for enjoying. Follow them on Instagram @eastbrotherbeer.
---