No Comments
Hop Harvest at The Hop Yard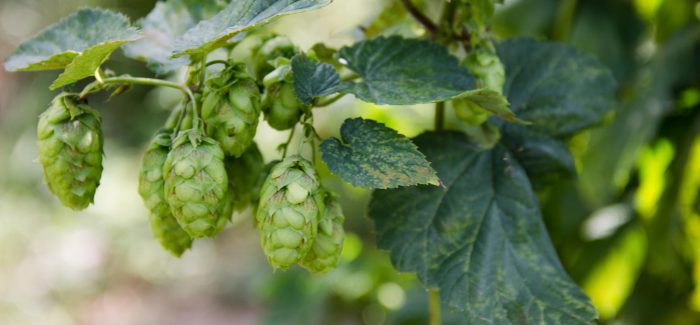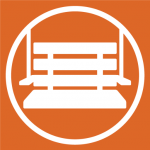 As a crisp breeze blows in the early morning, it is clear that fall is in air. Although the sun still shines at high noon, the days are ever so slightly shorter and the nights ever so slightly cooler. With the change in season comes not only pumpkin-spiced everything and the return of flannels, but also harvest. One can enjoy that spiced latte at the farmers market while picking up the year's best produce. However, it is not just gourds and sunflowers in bloom: The start of fall is also hop harvest season.

On the outskirts of town, past the residential neighborhoods and a short twenty-minute drive outside of the city of Portland is one of Maine's largest hop farms, The Hop Yard. The Hop Yard resides on Hamblen Farm, a 200-acre historic family farm that has been home to seven generations of Hamblens.
Ryan Houghton started The Hop Yard in 2011 as an experiment on his own family's potato farm in North Fairfield, ME. As the craft beer scene in Portland boomed, The Hop Yard quickly become a success. With that growth, it became apparent that proximity to the breweries was paramount. And so, The Hop Yard relocated and expanded in Gorham on a portion of the Hamblen family farm, a cattle farm turned hay fields.
The farm is bustling with activity. This year is their ninth harvest and it is all hands on deck for the first two weeks of September. During these two weeks, they will harvest about 10 acres of land resulting in over 5000 pounds of wet hops. To do this, they will drive through the fields cutting down the fully-grown bines and hand feeding them into their picker, which is lovingly named Helga.
https://www.instagram.com/p/B2B5v-bgOil/
Developing and maintaining a hop farm is an arduous task that takes years of commitment. Hops are an invasive and perennial plant. A single bine can provide healthy harvests for up to approximately 20 years. However, the first three years of growth focuses on establishing its massive root system. Hop bines can grow to about twenty feet in the air and their roots grow just as deep. Developing and maintaining a strong crown for the plant's roots is key to its success.
With a well-established crown, the hop bines will begin to sprout at the end of May and early June. During this time, the shoots will be cut back so that all of the plants have a similar growth cycle, creating a planned harvest schedule. Throughout June, the bines will follow the sun and grow clockwise up the coconut fiber ropes at about a foot of growth per day. They will reach full height by July. Once the solstice happens and the days shorten, the bines stop growing up and start growing out; this is when the valuable hop cone flowers form.
https://www.instagram.com/p/B09PBAsgZuS/
Inside these flowers is lupulin, a fine yellow powder containing the acids and essential oils that make up the hop aromatics that help bitter and flavor beer. The shape, size and characteristic of each hop varietal are different and each variety is known for its unique aromatics. The Hop Yard is currently harvesting six varietals: Cascade, Centennial, Willamette, Sterling, Nugget and their most recent addition, Comet. All of their plants are clones from Crosby Hop Farm.
Although they are cloned plants, their final aromatics can vary from their west-coast sister plants. For example: Cascade, The Hop Yards best yielding varietal and one of the most popular hops in the world, is known for its grapefruit and pine aromas. However, Cascade from The Hop Yard also features notable stone fruit and herbal characteristics. There isn't any apparent reason for this difference, but it is likely from a combination of factors. One possible factor is the type of soil in which the hops grow. The soil on the west coast is volcanic, while soil on the east coast is heavy clay. Other factors that may contribute to the differences are weather patterns, growth cycles and elevation. Brewers visit the hop farm before harvest to take note of these unique aromatics and select which varieties they wish to use in this year's wet hop ale.
Wet hop ales are a celebration of the fall harvest season, local farmers and craft beer. The team at The Hop Yard works hard to maintain healthy, controlled growth that allows them to increase their yield year-to-year. This year's harvest is their best yet, with more than 50 breweries picking up wet hops. Wet hops travel from farm to kettle in less than twenty-four hours without being dried or processed.
Although the majority of The Hop Yard's sales are in wet hops, they also have a drier onsite. Once the wet hop harvest is complete, they will dry the remaining hop cones. It takes about 12 hours to properly dry the flowers so that they are at a homogenous moisture level of about 7-11%. At this point, the dried hops are hand baled and sent to Crosby Hop Farm for pelletization.
This year on October 12, The Hop Yard will hold their annual Hoptoberfest celebration at The Thirsty Pig in Portland, ME. This day-long party will feature three live bands, kan-jam and all of the local canned wet hop ales. Cheers to local farmers and local beers!
---