No Comments
Off Color Brewing to Add Cans to its Diverse Packaging Portfolio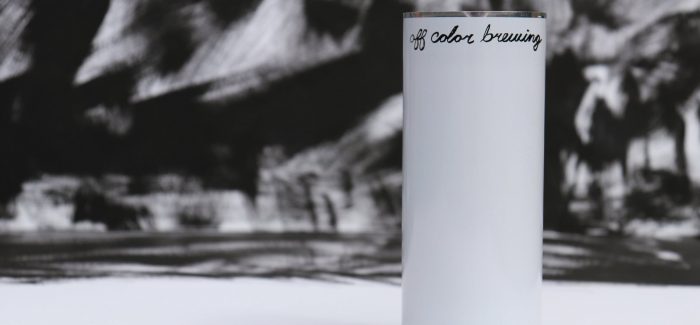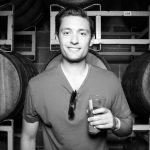 Off Color Brewing has built its vibrant niche in the brewing community by doing things differently. Known for experimentation in its wide array of curious beers – and sake – the Chicago brewing destination is also familiar with experiments in packaging. Last year, Off Color brought the small-format 250ml bottle format to Chicago. Now, it's joining a variety of its Chicago colleagues by announcing that its beer will soon be available in 16oz cans. Here are the details on Off Color's recent packaging announcement, along with what Chicago beer drinkers should expect. 
The first two beers available in 16oz cans will be their flagship Farmhouse Ale, Apex Predator, and Very, Very Far, a Belgian-style Ale. According to Off Color, both will be available in cans starting in early October during a variety of release events and will be on-shelves across their Chicago distribution footprint by mid-October. 
Troublesome, Tooth & Claw, and Aqua Predator will also make their way to cans later this year along with two of their popular seasonals: Dino S'Mores and Scurry. The shift to cans is an expansion, not a consolidation, of their portfolio on-shelves as beer fans will still be able to find their Off Color favorites in the 250mL bottle, 4-pack format across their distribution footprint as well. 
This move can be seen as a maturation point for the adored Chicago brewing brand: both in business and in packaging logistics. According to co-founder Dave Bleitner, bringing in a canning line was a practical one, primarily because their existing packaging operation was due for an upgrade. Their bottling line, now almost 20 years old, had become inefficient and expensive to repair. The new canning line, which offers a counter-pressure canning option thanks to newly available technology from Codi Manufacturing, will help streamline the packaging process for the brewery, putting their beer on more-shelves and in more hands across Chicago.  
A picture of our new canning line getting ready to come to it's new home in Chicago. See you next week, buddy. #chicagobeer pic.twitter.com/8SIqYYgnhq

— Off Color Brewing (@OffcolorBrewing) September 18, 2019
And while Off Color is moving several of its offerings to cans, the brewery will continue its commitment to glass for some of its more funky, wild creations. Their Mousetrap Wild program, housed in their foeders visible in the taproom, and their mixed fermentation offerings will continue to be bottled in their respective 250ml, 375ml, or 750mL formats. According to co-founder John Laffler, the move is a calculated one that has to do with the unique yeast strains present in these wild beers that can often be unpredictable. 
"Obviously no one wants beer that blows up and it's always a consideration we have to take into account when working with wild yeasts who sometimes may continue to slowly ferment sugars that are unfermentable by domesticated yeast strains…We've specifically chosen our 250, 375, and 750 mL bottles because they are thicker glass than typical 12 oz bottles and as such can withstand significantly higher levels of pressure than traditional 12 oz bottles or aluminum cans," said Laffler. 
Bottling Market Rate 2019 in our little 250ml bottles today. What?! Stay tuned… #chicagobeer pic.twitter.com/1xJg4HbhYM

— Off Color Brewing (@OffcolorBrewing) August 21, 2019
The move to cans also means an adaption to Off Colors quirky label art. This includes the storybook-like adventures of the Off Color mice, cats, and other critters often pictured in a variety of different settings and landscapes. One of the biggest artistic hurdles when developing the new can art is the lack of the cardboard carrier, which previously allowed Off Color to carry their beer narrative seamlessly from bottle label to cardboard carrier. That flowing narrative now needs to be distilled into a singular image on the cans, which was a challenge for Off Color's graphic designer, Tim Breen.  
To solve the problem, Breen drilled deep into the unique imagery and brand of each animal associated with Apex Predator (cat/lion) and Very, Very Far (bunny). "We had to consider how to show what was in the mind of some characters, such as Very, Very Far, with the bunnies dreaming of rocketing towards the moon. In other cases like Apex Predator we leaned into the image we felt had the most recognition as well as the most drama."
The can designs are also intended to provide a well-rounded visual experience for drinkers. It's complete with their unique beer emblems, grayscales, and iconography unique to Off Color's brand. "The goal here is that you can hold onto these cans and turn them around to discover concrete information as well as aesthetic elements that are not immediately obvious. An experience that grows with your curiosity."
The first cans of Apex Predator and Very, Very Far will be available at Off Color Brewing's release event at Emporium's Logan Square location on October 7th. A variety of events happening throughout the Chicago market will follow that week. The next can release, Aqua Predator, will happen at the Off Color Mousetrap on October 12th. Cans of Apex Predator and Very, Very Far will be available at retail locations throughout the Chicago area starting in mid-October. Cheers!
Feature image courtesy of Off Color Brewing
---