No Comments
New Trail Brewing Company | Pine Creek Pilsner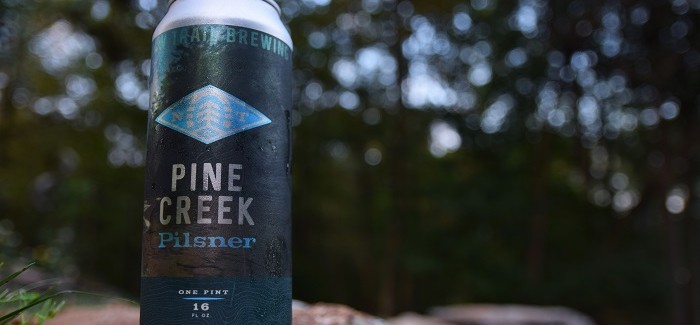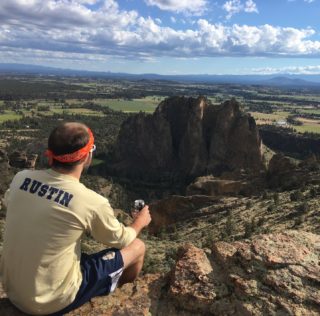 It's easy when you come across a brewery that has built a strong reputation for brewing a certain style of beer to continue trying their latest offerings. New Trail Brewing Company, out of Williamsport, Pennsylvania, has put together a strong resume of juicy and bold IPAs that local residents can't get enough of. That isn't all the team at New Trail excels at making though. With their Pine Creek Pilsner, they prove they are more than a one-trick pony!
The Art of Simplicity
Pilsners have been around for ages, offering beer drinkers a light and refreshing style perfect for any occasion. There's a sense of risk when a brewery develops a Pilsner. When brewing this style, a brewer can't hide behind strong, overpowering flavors. It's essentially using the four basic ingredients that comprise a beer and letting them truly shine and stand out.
The simplicity in this style showcases the individual tastes of the malts, hops and even water used. There's a certain level of respect to be given to the craftsmanship it takes to precisely pick and balance these ingredients.
https://www.instagram.com/p/B1Y68dCgwHl/
Pine Creek Pilsner: Mixing Traditional with Modern Flare
Pine Creek Pilsner uniquely balances new-age techniques with an old-school style. With this creation from New Trail Brewing Company, they use that same foundation that produces classic Pilsner flavors and expand the possibilities of the style with the application of more ingenuity.
First and foremost, the choice of water is a point of emphasis with this beer. After all, it's how this beer got its name. This beer begins with the use of water locally sourced from Pine Creek.
In the recipe, New Trail decided to go with Germanic malts. This makes this Pilsner the classic light and refreshing beer that people are accustomed to having with this style. These malts also add a touch of bread-like sweetness, similar to graham crackers.
Where things gain an interesting twist is with the added step of dry hopping. This technique, where hops are added towards the end of fermentation so the beer can absorb more robust aromatics, is usually reserved for more hop-forward styles like IPAs. New Trail decided they wanted to blend this traditional style with the modern approach of this technique.
The hops they used from this process are Galaxy hops, which is a popular choice for brewers who want to gain intense passion fruit and citrus flavors to their beer. Through dry hopping, New Trail is able to present drinkers with a welcoming fruity nose to their Pine Creek Pilsner. This adds more character to the crisp, clean and refreshing Pilsner they've created by also providing a subtle burst of hop flavor.
Pine Creek Pilsner is a home run of a choice when it comes to enjoying the last bit of residual summer sunshine before the fall weather truly hits in Pennsylvania.
---