No Comments
Birds Fly South Ale Project | Rustic Sunday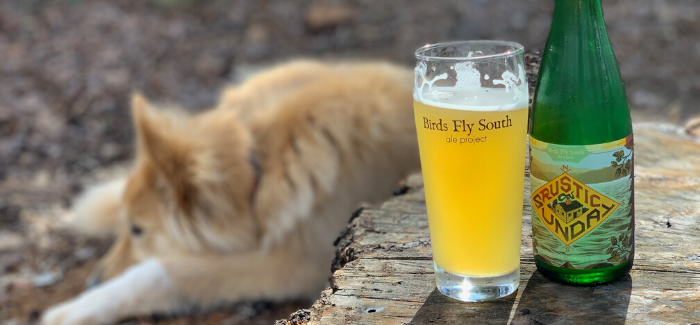 What's better on a Sunday afternoon than kicking back with a craft beer? This rye farmhouse ale by Birds Fly South will make you wish that every day was a "Rustic Sunday." Read on to discover what makes this beer so approachable, crisp, and tart, and why it calls for soaking in every moment on laid back, lazy afternoons.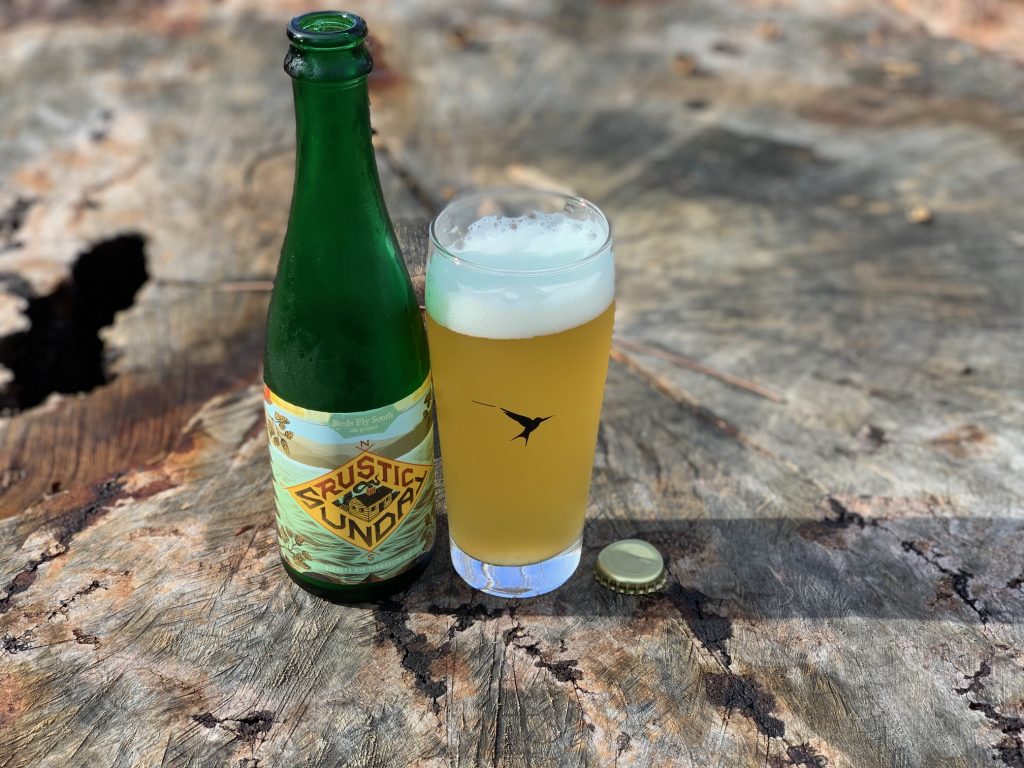 "Birds" made a quick splash in the craft beer world by winning a series of awards for their farmhouse style ales (GABF, US Open, World Beer Championship), as well as their commitment to wild beers and putting "funk first." Owner Shawn Johnson fell in love with brewing farmhouse ales and saisons, toying with brettanomyces while working for a craft brewery in Tampa, Florida. in 2013, he pursued this passion and opened up his own brewery.
Rustic Sunday is a well balanced and complex ale that will entertain and delight your senses. Utilizing open fermentation and blending batches from white wine puncheons makes this ale incredibly complex and unique. Boasting white wine aromatics alongside earthy spice notes from the rye and a discernible tartness via the "Brett," it's quite a fascinating beer to sit with and sip on as one contemplates its layers.
Named after owners Shawn and Lindsay's oldest son, who's "…laid back like a Sunday," said Shawn (a trait shared by all of the Johnson boys), Rustic Sunday "…fell right into a little tradition amongst us farmhouse folks of 'Saison Sunday.'" Shawn has long been a lover of rye additions in farmhouse beers. "We add quite a bit of Carolina rye malt from Riverbend, an heirloom variety of rye that has been grown in the south for over 200 years."
Like many local breweries, Birds Fly South emphasizes community connection. Their 2020 mantra is "grow the community and let the beer grow itself." They've helped pioneer the craft beer scene in the area and put Greenville—and South Carolina in general —on the map for beer enthusiasts. Revitalizing an old cotton mill near downtown Greenville, the brewery features an expansive brew house, an outdoor beer garden with two serving stations, and a barrel aging program housed adjacent to the property. Though Birds Fly South focuses primarily on farmhouse/saison styles, visitors can also enjoy everything from a double dry hopped IPA and a Pilsner to a Pale Ale and a NE-style IPA.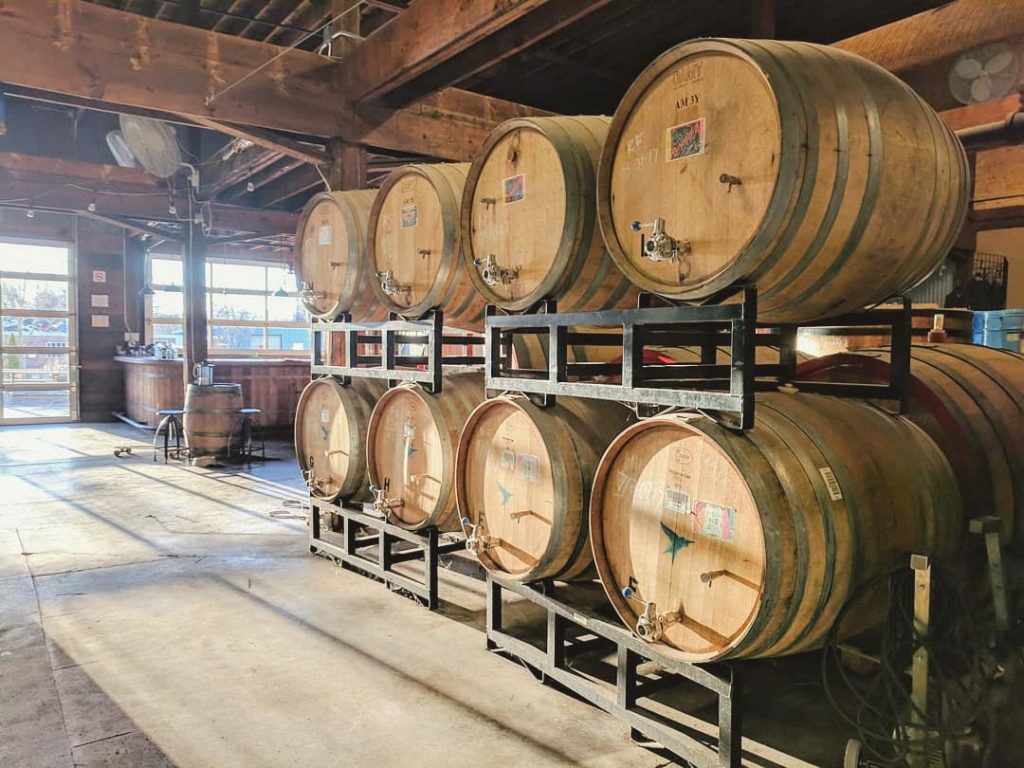 Rustic Sunday is brewed year 'round and can be found in South Carolina, Georgia, and parts of Tennessee; it's also available at the brewery on draft and in bottles for purchase. If you're looking to put some funk in your beer life or just need an excuse to trek to a new brewery, these folks are redefining what it means to be "for the Birds."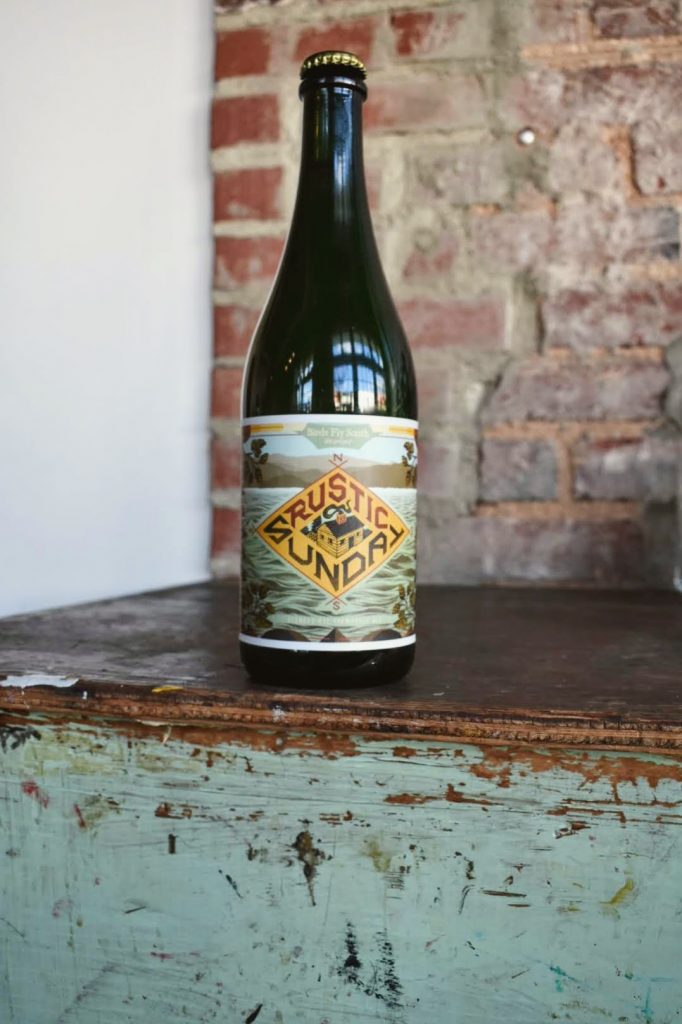 ---