No Comments
Revolution Brewing | Supermassive Café Deth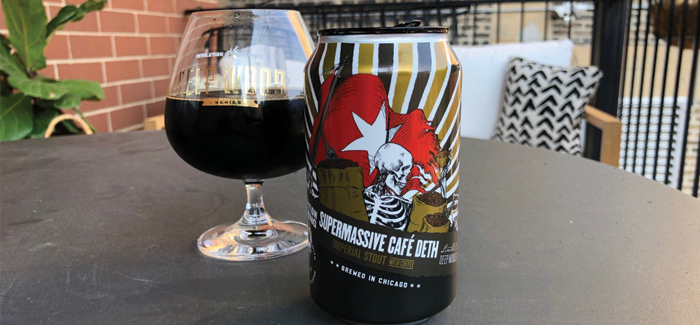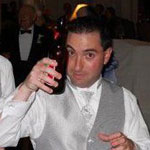 There are beers with coffee in them and then there's Revolution Brewing Supermassive Café Deth. With nearly three times more coffee than the brewery's popular Coffee Stout, Café Deth, Revolution goes big and nails the latest Deep Wood release with a perfectly balanced, yet strong barrel-aged beer.
Featuring over 10 pounds of Dark Matter's Guatemalan San Jeronimo Miramar beans per barrel, this 14% ABV beer tastes like a cup of iced coffee perfect for any season. For the second year in a row, Revolution has done a summer barrel-aged release after seeing success with Strawberry and Honey Jacket Barleywines last year.
While this is the first time the beer is in cans, it actually made an appearance as a Deep Wood release in 2019 as a draft-only variant.
It's no surprise that upon opening the can of Supermassive Café Deth you're greeted with an intense coffee aroma that's robust and roasty. From several feet away I could easily smell the coffee as if a pot was being brewed in the kitchen as you wake up on a cold winter morning.
The Guatemalan San Jeronimo Miramar beans are known for their strong flavors with just a hint of citrus and sweetness at the end. You'll get that slightly in Supermassive Café Deth but make no mistake, this isn't just a beer with coffee in it, this is coffee and beer coming together in a perfect blend.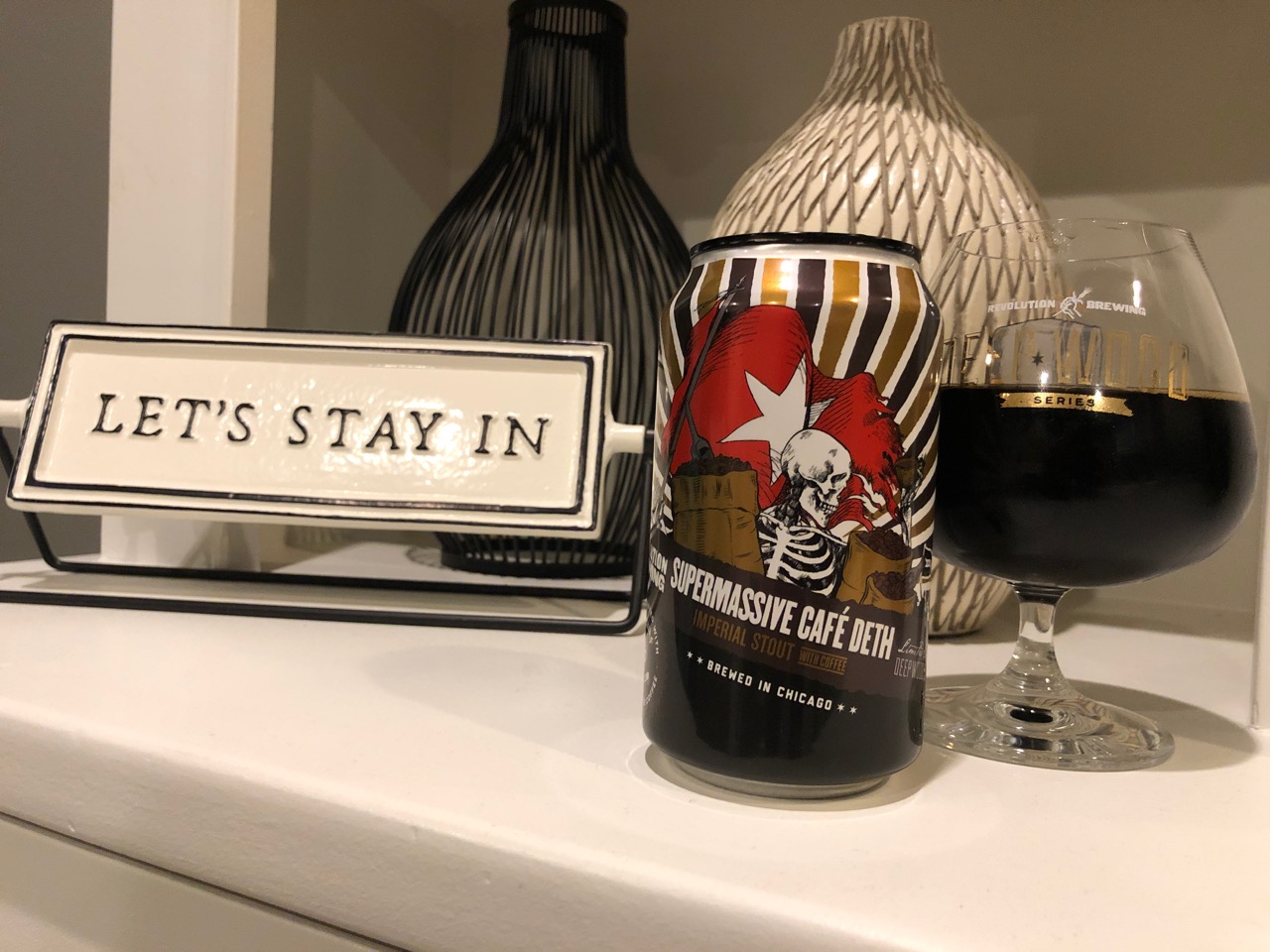 On the actual sip, you'll get smacked in the face with coffee from start to finish. The barrel and heat come into play at the end as you feel that boozy tingling down your throat. The beer is so well-balanced that at first, it tastes like a cup of coffee — a very strong cup of coffee — but for a 14% ABV beer I was able to drink the entire can way too easily.
What Revolution does well with this beer, and the rest of the stouts in the Deep Wood series, is keep the structure of the oatmeal stout while featuring adjuncts and the barrel. Supermassive Café Deth spends 18 months in bourbon barrels, and even with the injection of coffee you still get the full-bodied mouthfeel and creaminess of the oatmeal stout.
On the can Revolution puts "store cold, and drink as soon as possible." With a beer so heavily focused on coffee, it would be wise to adhere to the can's sound advice as coffee is an adjunct that can easily dissipate over time. As the star of the beer, Supermassive Café Deth is best now — as the coffee mellows over time you'll lose what makes this beer special.
The beer was available on Revolution's website online and sold out quickly. Pickups begin today but there are currently no more options to buy the beer.
Since 2017 there has been no stopping Revolution's Deep Wood series. The barrel-aged program has become a must-have alongside Goose Island's Bourbon County with Revolution clearly coming out on top when it comes to the Coffee Stout category.
---