No Comments
Strange Craft Beer Company | Happy Hour Czech Session Lager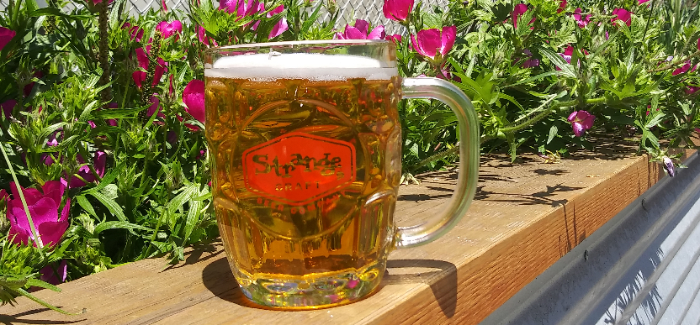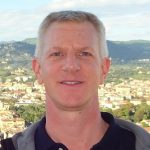 In the mid-summer heat a cold, crisp lager hits the spot and Strange Craft Beer Company's Happy Hour lager is no exception. The Czech session beer has just enough complexity to keep things interesting but doesn't overdo it and make you overexert yourself on a hot summer afternoon.
Happy Hour pours crystal-clear with a deep golden/light amber color and low head. Strange serves the lager in wide mugs, which according to owner Tim Myers mimics the traditional presentation in the Czech Republic. Fortunately, Strange's original mug-club glassware met the requirement, keeping the service as uncomplicated as the beer.
The beer's flavor meets the expectation set by the color. In contrast to lighter Pilsner-style beers, light malt and cracker flavors predominate at first. These are quickly followed up by the traditional spiciness and bite of European hops. Strange uses 100% Saaz hops to produce the trademark crisp flavor. This balanced combination leaves no aftertaste. At just 4.2% ABV, Happy Hour is perfect for a long, lazy afternoon outdoors.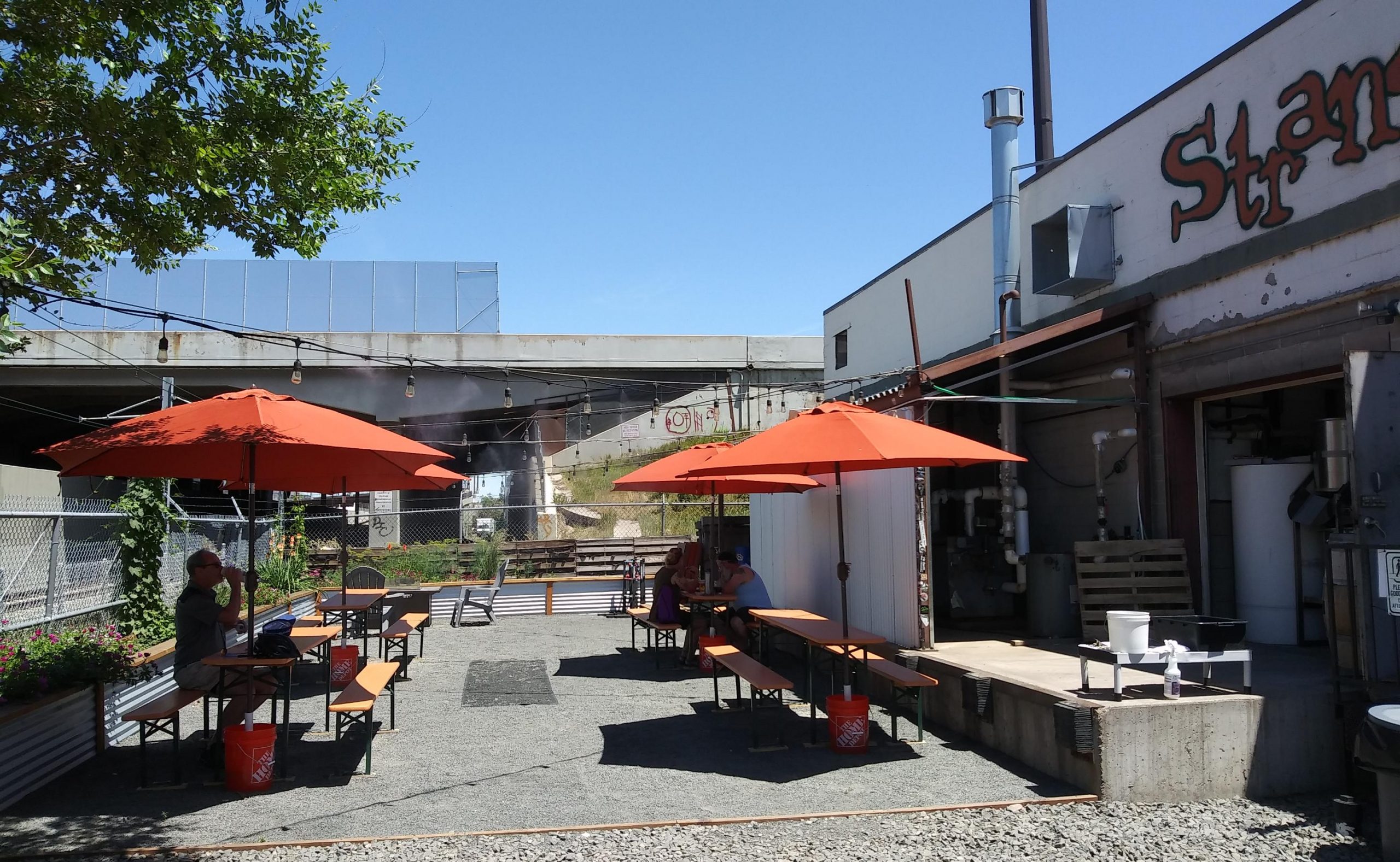 Strange has improved their backyard in the past several years to make it a pleasant place to while away a summer day with Happy Hour or another of their brews. The space hints at a European beer garden with plenty of shade umbrellas and a flower garden. The only thing missing is massive chestnut trees and babble of a foreign tongue. As an added bonus, RTD light rail runs alongside. Strange beer-drinkers often raise a toast to passing trains, no doubt inspiring jealousy in the passengers.
For those who don't have time to relax in the beer garden, Happy Hour is available in several to-go options. Even though we're halfway through the summer, Myers promises, "it'll be around for a while." That sentiment appears to hold true for Strange Craft in general, as the brewery just celebrated their – socially distant – 10th anniversary on May 19.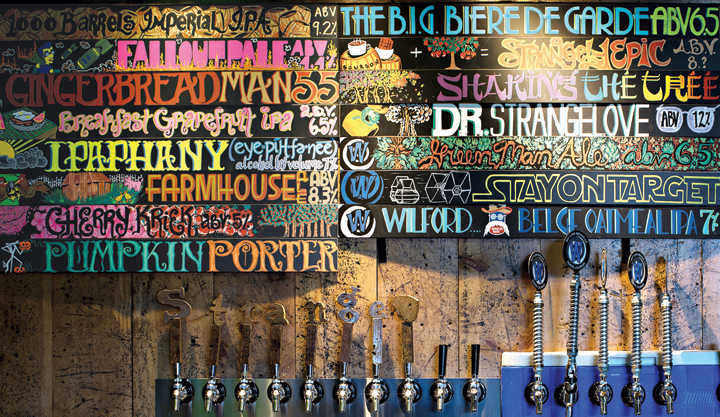 ---