No Comments
Ultimate 6er | Female Friendships to Celebrate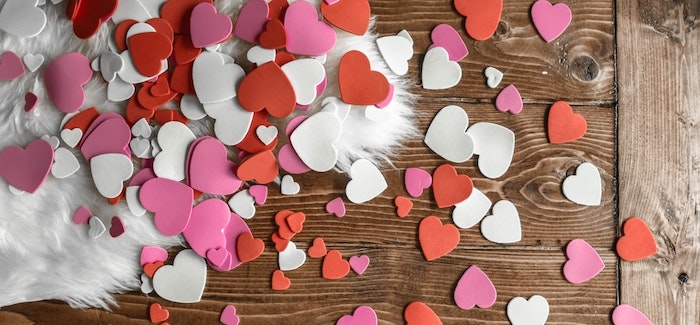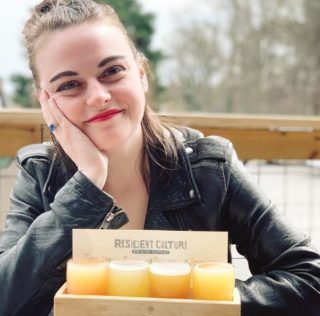 Celebrating friendships has always been extremely important, even more so after experiencing the trash fire of 2020. Galentine's Day is a favorite holiday of mine, as it is a day where I can bake and craft and celebrate the incredible women in my life. I spend more time preparing for Galentine's Day than I do most things, so knowing that this year will need to be postponed just equals more time to make celebrating female friendships extra special. 
Having always looked up to strong, powerful women throughout life, particularly when they work together, in honor of Galentine's, here are six beers paired with six of my favorite female friendships (that everyone would know of anyways).
Tina Fey & Amy Poehler
View this post on Instagram
Stats: 10% ABV, does not provide you news updates
Having met in Chicago, Tina and Amy are a powerhouse comedy duo who deserve a beer from one of the most recognized breweries in Chicago, Half Acre. Big Hugs is released once a year, and the Big Hugs Imperial Coffee Stout, released in December 2020, is one of the best versions. With rich notes of bakers chocolate, dried fruit and coffee, it is the perfect pairing for a perfect pair. Also, a hug from either of these two women would immediately make anyone's day better.
---
The Squad
View this post on Instagram
Stats: 4.5% ABV, increases ability to tell off your racist uncle
Made up of Alexandria Ocasio-Cortez, Rashida Tlaib, Ayanna Pressley, and Ilhan Omar, The Squad has been a beacon of light out of Washington. Post January 2021, it feels more hopeful writing about Congress, though there is still so much work to be done. Freedom of Speach is best paired with learning about the incredible work that BIPOC women have done for this country, including The Squad (start with this list!).
---
Abbi Jacobson & Ilana Glazer
View this post on Instagram

Stats: 8% ABV, could turn you into Val
Broad City premiered while I was in college, and I instantly felt a connection to Abbi and Ilana. Their characters were hilarious, but their friendship and work partnership in real life was even more admirable. Here were two badass ladies creating the show that they wanted to create, one that highlights females, recognizes privilege in a way that most shows do not and isn't afraid to take on topics that women actually experience. With Double Charlatan, Maplewood improved upon their Charlatan, a Pale Ale, and kicked up the flavor profile and deepness of the beer. Abbi and Ilana continue to develop as artists and activists, making them the quintessential fit for Double Charlatan.
---
Lucille Ball & Carol Burnett
DESTIHL Brewery | Wild Sour Series: Flanders Red
View this post on Instagram
Stats: 5.9% ABV, not as groundbreaking but still very good
The obvious choice for Lucille Ball and Carol Burnett, Flanders Red is a Sour ale that initially reminds oneself of tart cherry candy but then becomes richer as you go. Brilliant red in color, I'm reminded of the mentorship and friendship between Ball and Burnett, two comediennes who paved the way for females working in comedy.
---
Oprah & Gayle
View this post on Instagram

Stats: 6% ABV, everyone does not get an island
One of the most notable friendships in show business is Oprah Winfrey and Gayle King — notable enough that last names need not apply. Initially meeting in the 1970s as young Black female journalists, they developed a bond that endures today and has inspired many young women to pursue their journalistic dreams. Island Isolation from Black Horizon Brewing is essentially an upside-down cake in a class with mango, vanilla and lactose, and exactly what I want to sip on while enjoying an island getaway with Oprah & Gayle. Because Oprah has to own an island, right?
---
The Edinburgh Seven
View this post on Instagram
Stats: 7.4% ABV, women can enjoy this beer while learning about science
Less well-known in the United States, The Edinburgh Seven were the first group of undergraduate female students at any British University, beginning in 1869 (the first female to receive an undergraduate degree in the United States was in 1840). Throughout court battles, attempts to charge the women more for tuition, male teachers refusing to lecture women, male students throwing mud at the women and more, these women made history and paved the way for females to attend university. Maps & Territories, a Double Dry-Hopped IPA with haze and lots of flavor, is the ideal pairing for these incredible women in science.
The Edinburgh Seven consisted of Sophia Jex-Blake, Edith Pechey, Isabel Thorne, Emily Bovell, Helen Evans, Matilda Chaplin, and Mary Anderson. 
* * * * *
If you aren't convinced by the end of this article that female friendships mean everything to me, here's a picture of the handmade cards done for 2020 Galentine's Day.
View this post on Instagram
---