One Comment
Wah Gwaan Brewing Brings Caribbean Influences to Denver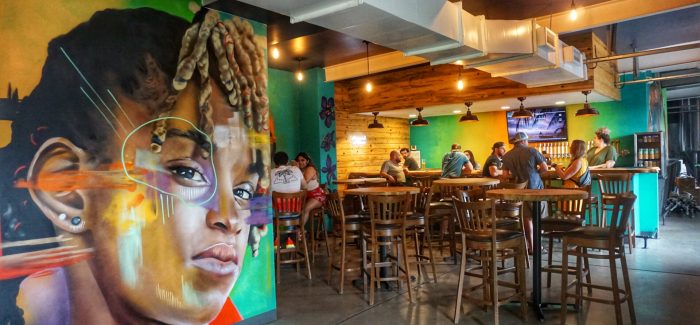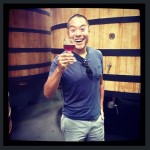 Growing up in The Bronx, Harsha Maragh was surrounded by Caribbean music, food, and neighbors as the daughter of two Jamaican immigrants. But after moving to Denver, she found the Mile High City lacking the cultural vibrancy that influenced her youth. However today, Maragh and her husband, Jesse Brown will open Wah Gwaan Brewing in Denver's Santa Fe Art District, in the former Intrepid Sojourner Brewing space, and hope to turn it into a cultural hub for Caribbeans who have relocated to the region.
Maragh and Brown's passion for craft beer extends far beyond this endeavor. In fact, their first date took place at Avery Brewing Company, and they've homebrewed together for several years. However both also held full-time jobs with Maragh working as a consultant within the energy industry, and Brown, who spent five years serving in the Marine Corps, was working in cybersecurity. However, when the pandemic hit, the two decided to reevaluate their careers and chase their passion together.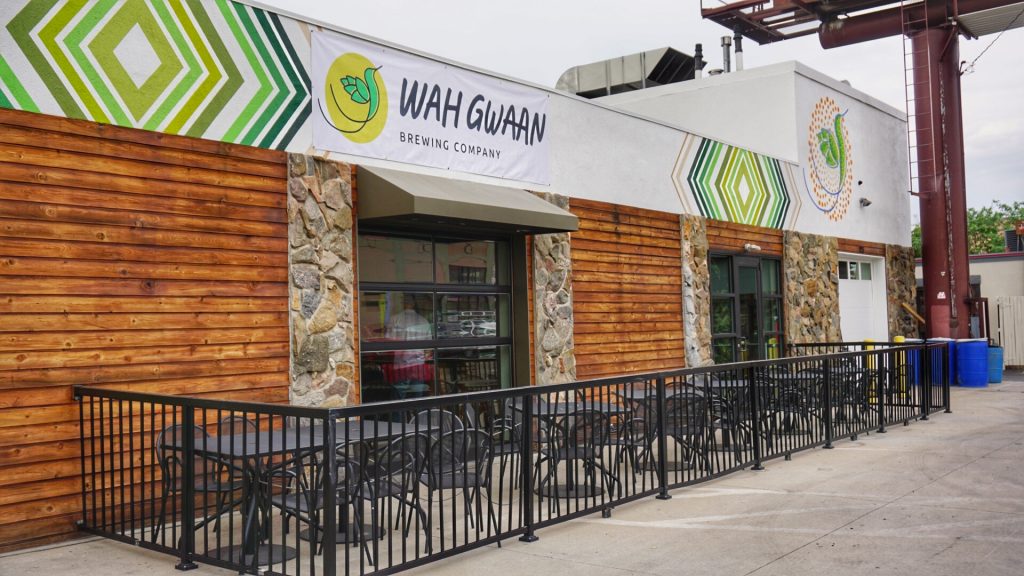 "Since we first started dating, we've always thought about business ideas together," explained Maragh. "We thought of starting a coffee shop or restaurant, but as fans of craft beer, it was such a big part of our relationship that we felt like we had to do this," Brown added.
In talking through the concept the two wanted to pay homage to both of their cultural heritage. In addition to Maragh's Jamaican roots, Brown was born to a bi-racial family and plans to create more opportunities to bring Denver's Black community to craft beer as well.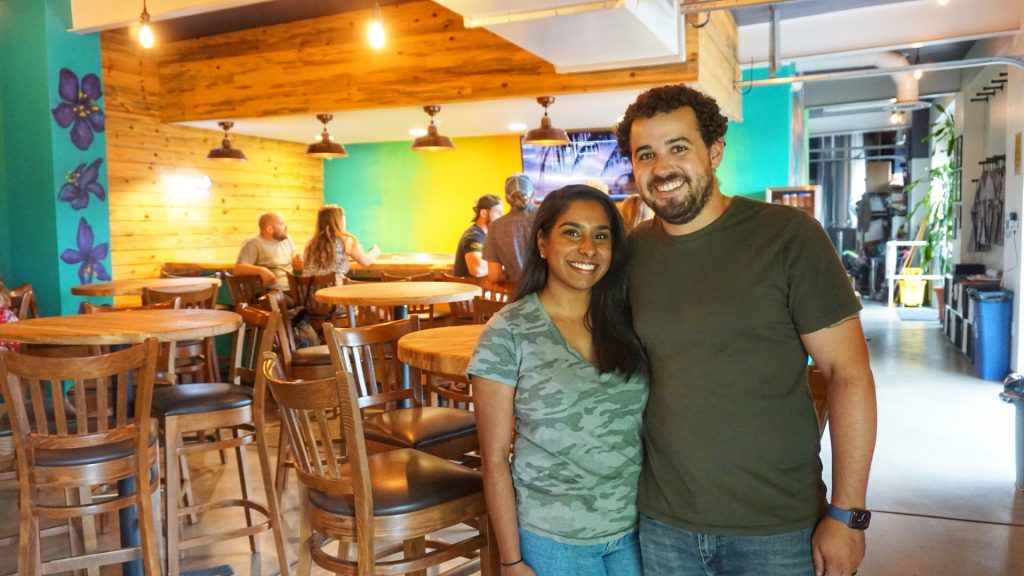 "Since we announced the brewery we've had so many Caribbean immigrants come out of the woodwork," said Maragh. "I think having this space and creating this brewery well help create more community for Jamaicans and African Americans."
"African Americans make up less than 2% of the craft beer community," said Brown. "As a culture, we have a lot to bring to the table for craft beer and I'd love to see us help bring more representation through Wah Gwaan."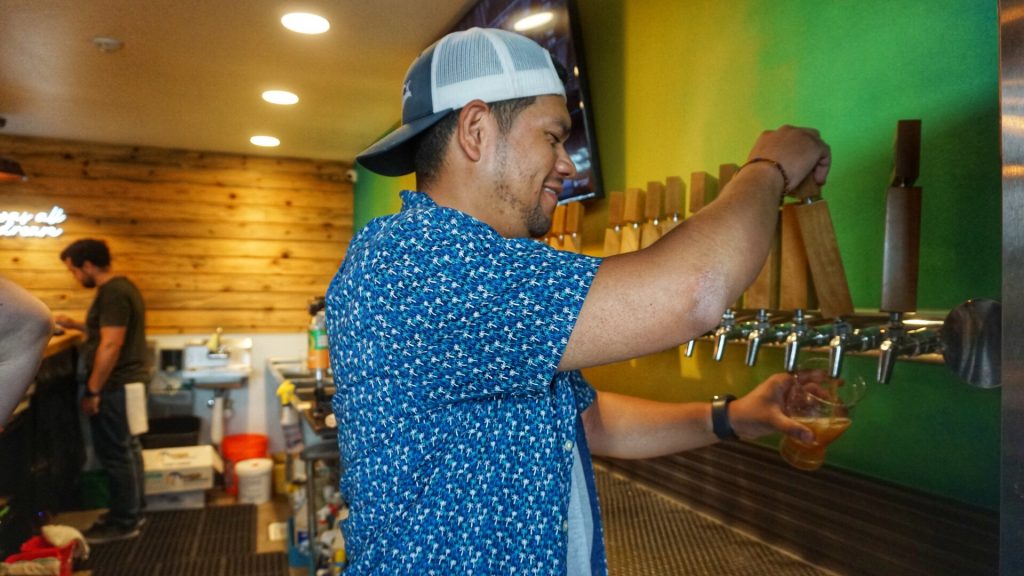 The name Wah Gwaan itself translates in Jamaican Patois to mean "What's Up? or How are You?". But the Jamaican influence doesn't end there. Maragh and Brown have worked closely with head brewer, Dick Tucker, who previously spent time working at Epic Brewing and Stranahan's, to showcase Caribbean-inspired ingredients like mango, coconut, tamarind, soursop, and jackfruit, and also plan to feature more obscure styles eventually like Black IPAs and Rauchbiers.
Maragh and Brown also sought to bring color and energy to their taproom and channel Jamaican vibes, so they enlisted the help of local artist, Chelsea Lewinski, who also painted iconic murals for Lady Justice Brewing, to help bring color and energy to their taproom.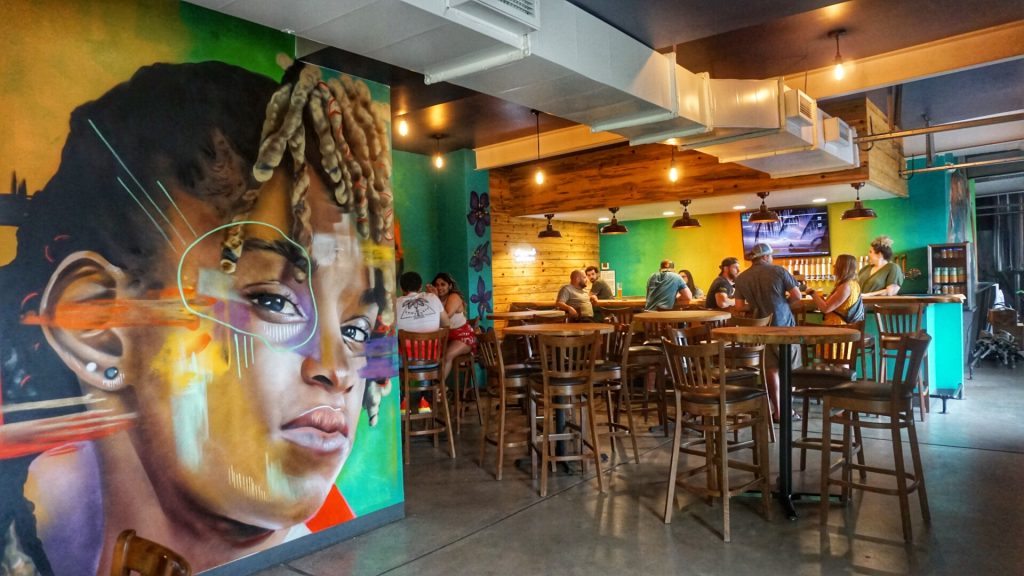 Wah Gwaan will open today, June 19 featuring a wide range of styles including (c)offee IPA collaboration with Joe Maxx's Coffee Shop, which is also in the neighborhood, Duppy Conquerer, a tremendous toasted coconut Dunkelweizen featuring 25lbs of toasted coconut, which creates the profile of coconut banana bread, Washbelly, a refreshing pomegranate Hefeweizen, Jamrock a New England-style IPA with BSG's new Citiva hop blend, Trop Queen, a Kölsch-style ale with jackfruit, and Regal Lager.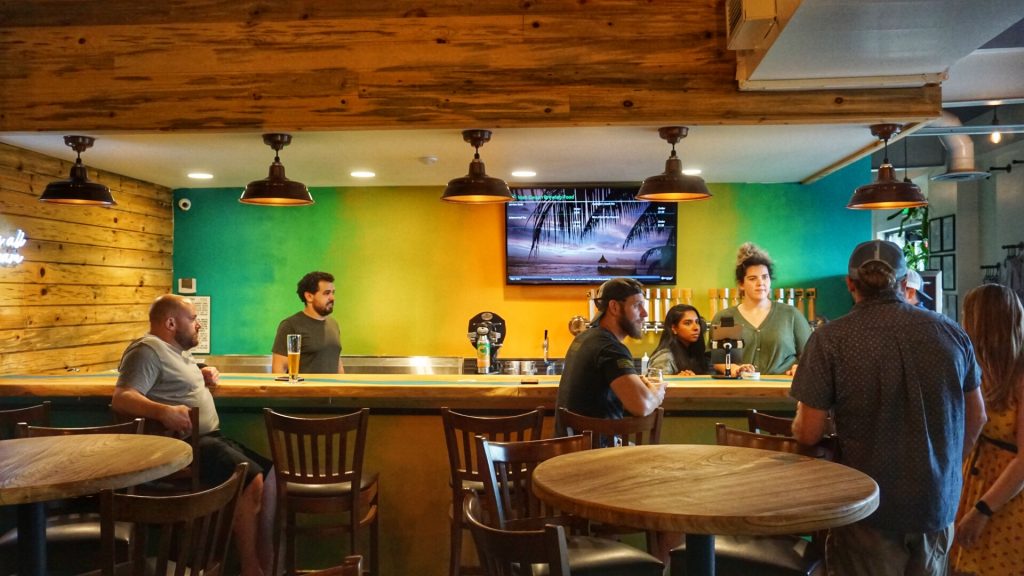 Hours of Operation
Saturday – Noon – 11pm
Sunday Noon – 8pm
Wed-Thur – 2-9
Friday 12-10pm
---