No Comments
Community Rallies Behind Skeleton Key Brewery After Major Tornado Damage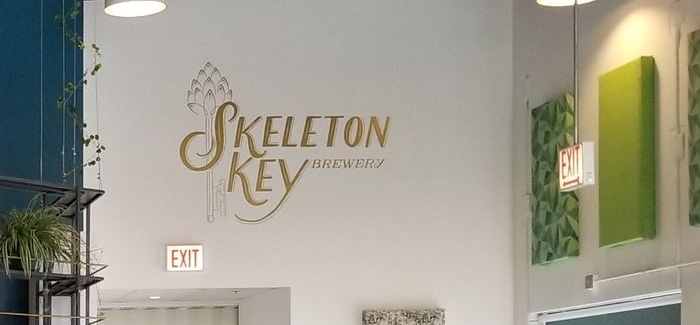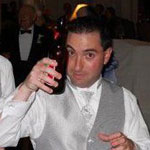 On Sunday night many in the Chicagoland area took shelter in their basements as vicious storms and a tornado ripped through the suburbs. Over 130 homes and businesses were damaged including Skeleton Key Brewery in Woodridge, Ill. which was completely destroyed.
"We were absolutely devasted and shocked," Skeleton Key Co-Owner Emily Slayton said. "The biggest relief is that no one was here when it happened. The timing was fortunate."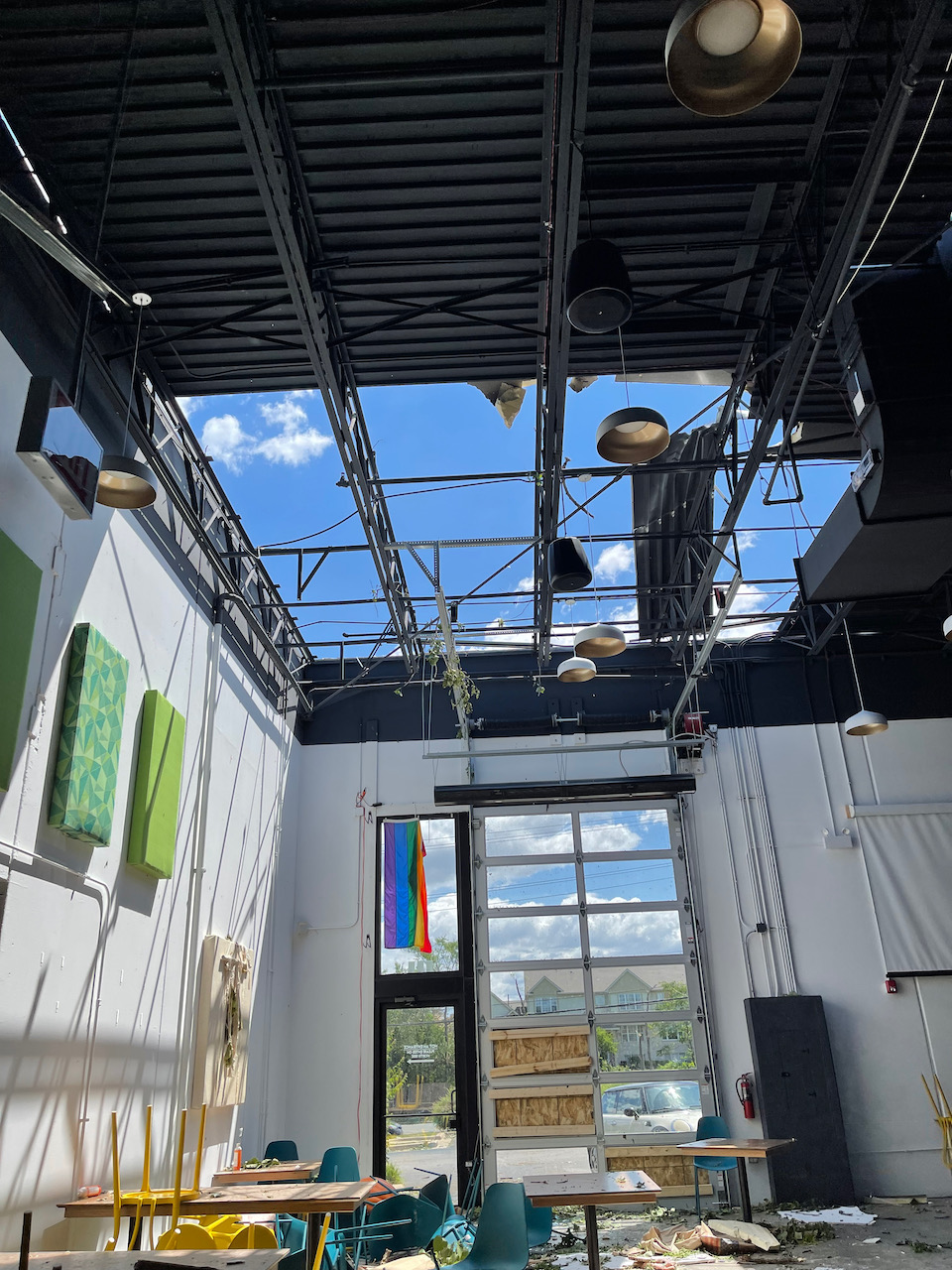 The brewery had just opened up an expansion to the original space in order to hold private events. With that addition, plus the state going to 100% capacity just a couple of weeks ago, made it seem as if things were turning around for Skeleton Key after battling the pandemic for the last 15 months. 
But when things looked their darkest, there was a bit of light.
Less than 24 hours after the tornado, the craft beer community began to rally around Skeleton Key. Charolette Converse, who works at Mikerphone Brewing as their Manager of Marketing & Corporate Events, reached out to Skeleton Key's Taproom Manager Vikki Reid to see if she could start a GoFundMe for the brewery.
"We were sitting there thinking how we could help," Converse said. "I messaged Vikki to see if I could get the GoFundMe started. You're heartbroken for them. It's scary because it can happen to anyone. There's no way to prepare for this."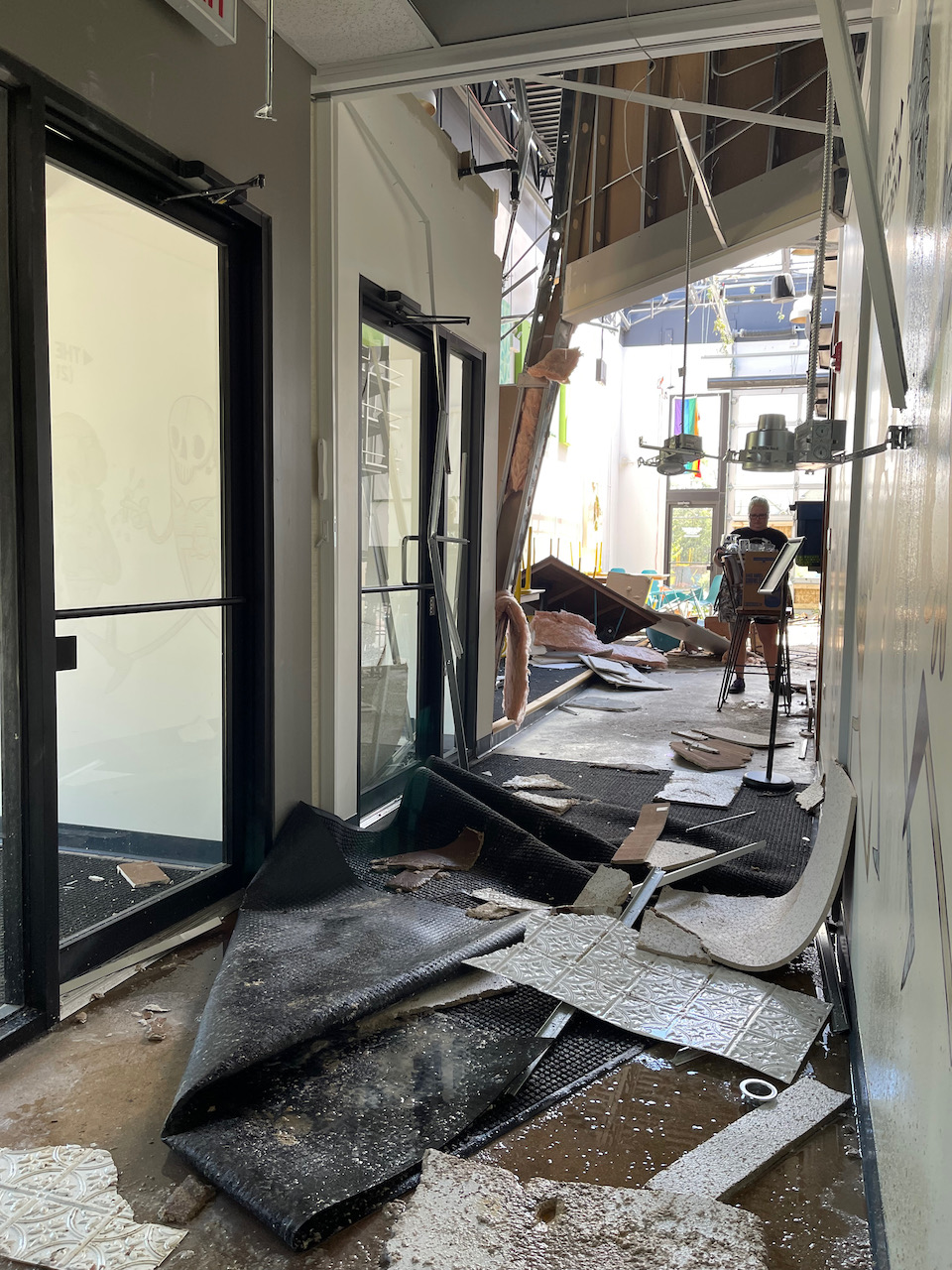 She started with a modest goal of $10,000 and launched the site late Monday afternoon. Within a couple of hours, they blew past their original goal, so Converse kept increasing it.
By Tuesday evening over $80,000 had been raised and the new goal was $100,000. 
"We felt lifted-up by the beer community and being amazed by how everyone came together to help us out," Slayton said. "It's always hard to accept help, especially help of this scale, but it means a lot to me in so many ways. The brewing community is so supportive and I'm so fortunate to have so many friends."
There are currently over 900 donors including many breweries, bottle shops, beer bars, and craft beer drinkers who want to support any way they can. Many of the breweries donated hundreds of dollars or more which was even more meaningful to Slayton after everyone had just been through the pandemic.
Slayton said the support was overwhelming and she hasn't even been able to look at the GoFundMe page yet.
"That (GoFundMe) was something that was so unexpected," Slayton said. "Charolette and Vikki Reid and Katie (Carrier) from the Guild have been a network of support that I could never imagine. Yesterday people kept asking me if I had seen the GoFundMe and I couldn't because it was emotional overload. I couldn't handle such a high while experiencing such a low."
But donations weren't the only way the community rallied together to help Skeleton Key. On Tuesday morning many breweries and industry people showed up at Skeleton Key to help them get beer out of the damaged brewery. All the beer was brought to Miskatonic Brewing Company, just eight minutes away, who offered up their space to Skeleton Key to store whatever they needed in their brewery.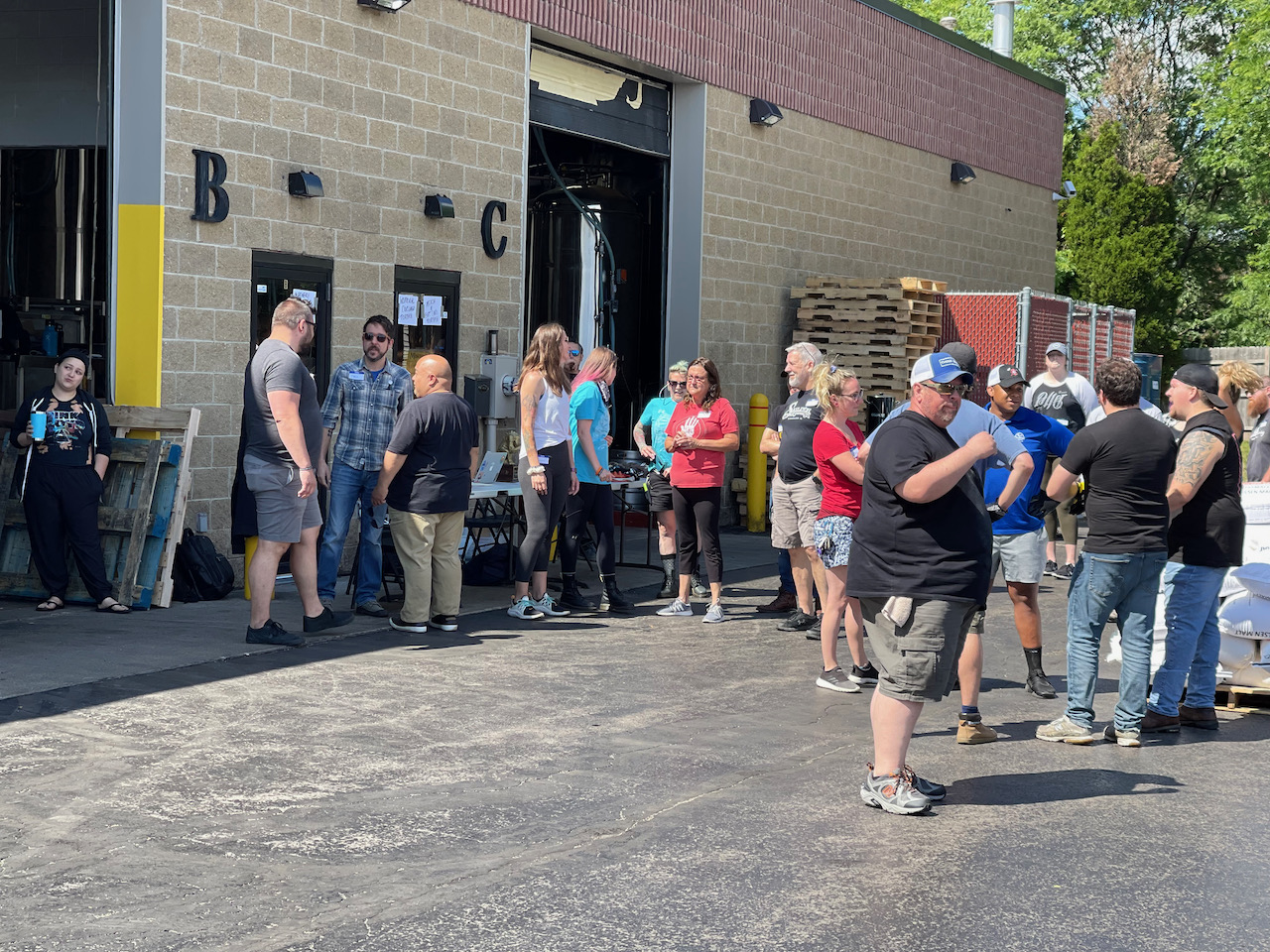 "They (Miskatonic) really stepped up and helped out," Slayton said. "All of our stuff is over at their place – they just opened their arms. They're busy with their own brewery and need to run a business but there were no questions from them. They just said to bring everything over. It was a huge relief."
So many people wanted to show up and help that many had to be turned away because the building is still very unsafe and not many people can be around or inside the damaged brewery.
"It looked like it was out of a movie," Converse said. "Wires were everywhere, water was everywhere. We were taking kegs out of the cooler without any light. It was intense."
Once the kegs and cans of beer got taken over to Miskatonic, distributors, bottle shops, and breweries were coming over to purchase Skeleton Key's product to serve in their own locations with many of the proceeds going back to the brewery.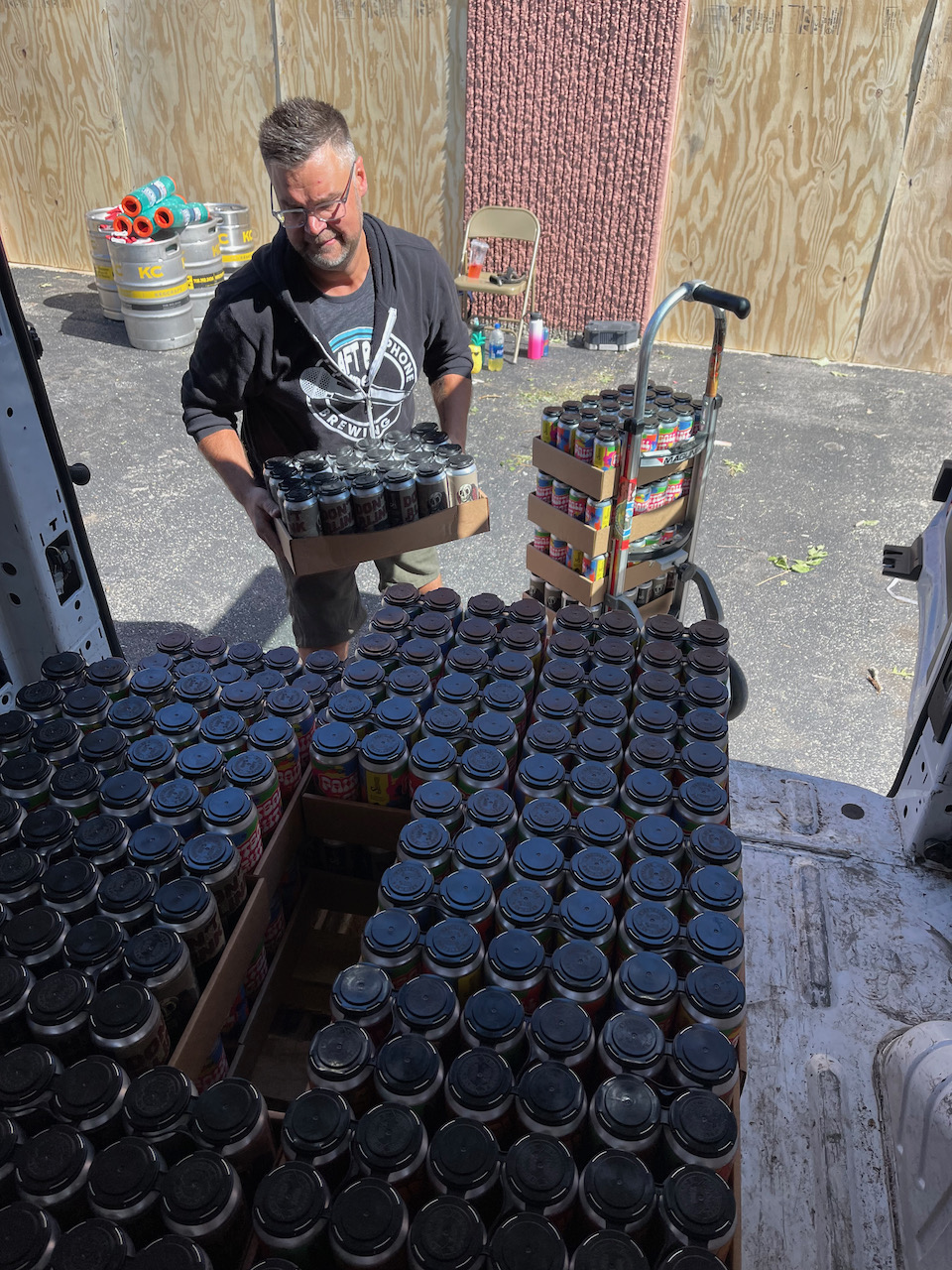 Over the next couple of weeks, expect to see many events supporting Skeleton Key. Mikerphone and Marz have already announced they'll have Skeleton Key beers on tap with more to follow.
While Skeleton Key has insurance, there are a significant number of short-term costs that the GoFundMe will help them take care of. They'll also be able to look after of their employees in the meantime since they are out of work.
"The biggest thing is we're focusing on right now is our employees to make sure they are taken care of," Slayton said. This is their life too. To tell your employees they don't have a job because there's no brewery is so hard."
In addition to supporting their employees, Converse noted that there are so many expenses people don't even think about when a disaster hits like this.
"They need to be able to rent out vans in order to move products," she said. "They need to be able to buy water and snacks for the volunteers. They have so much they'll need to do and this will help them. This isn't going to be a short and easy path for them to recover. Everyone digging deep is incredible because it is going to be used and it is going to be helpful."
Slayton doesn't know what happens next. There's a lot of paperwork to be done and then from there she and her co-owners, her husband Paul, and brother John Szopa, will figure out what the next steps are for Skeleton Key.
"It's been a series of highs and lows over the last couple of days," Slayton said. "We're so grateful for all of the support. We can't thank everyone enough."
---