No Comments
Ultimate 6er | The Abandoned German Beers of a Colorado Fall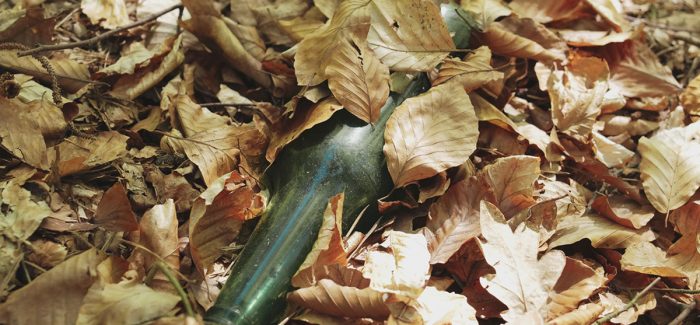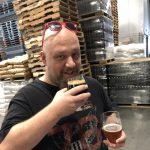 There's a lot to love about the changing of the seasons. But then again, is there? Oh you love fall colors? Come over and clean up my leaves in November. You love the little nip in the air, do ya? Well get ready for flu season. You just LOVE you some pumpkin spice? Tell that to the child laborers who sweat away in the pumpkin spice mines for pennies on the dollar.
Fall does bring about some tasty beers — or at least we associate certain tasty beers with fall. Wet Hop beers, Pumpkin (not that there's anything wrong with that) beers and certain Stouts are only released in fall, so that makes sense.
People really get excited for fall German beers as well, especially Märzen — which is traditionally brewed in spring, aged throughout summer, and served just in time for Oktoberfest. But in the oompa hoopla that is Oktoberfest, so many delicious German beers get left on shelves, abandoned like so much spoiled leberkäse. So let's give them some love. Catch me outside in December, I'll still be drinking a crisp Pilsner by the fire pit in between gulps of adjunct-heavy BBA Stout.
View this post on Instagram
Maybe this is a "true" fall beer, maybe it isn't. But any chance you get to talk about Wibby's Double Dunkel is an opportunity you should take. Dark lagers are criminally underrated as a beer type in general, and this is a shining example of why that's such a shame.
This is a great beer from one of the best German-style breweries in Colorado (and probably all of the U.S.A.). If you like German beer and this isn't on your bucket list, you're doing it wrong.
Subtly chocolatey, roasty and surprisingly light, this beer pairs well with just about any food in any season.
---
View this post on Instagram
This northern German-inspired Pilsner is a massive hit and fan favorite, for good reason. Pale, crisp and lagered to the near brink of insanity, this is a beer that's normally reserved for hot summer days.
But it's perfectly suitable — desirable even — companion for chilly fall nights.
---
View this post on Instagram
This two-time GABF-winning German-style Hefeweizen is brewed with imported German ingredients, and has strong banana and clove notes.
It's often overlooked how different one Weissbier can be from the next; it's one of the most versatile beer styles around. Weissbier pairs with anything from salad, to Mexican food, to traditional German food like wienerschnitzel.
---
View this post on Instagram
Ft. Collins-based Zwei Brewing makes some of the best German-style beers in Colorado. Their Helles might be more sought after in the summer, but a beer this clean and balanced should have a spot in any German beer-loving craft drinker's year-round lineup.
This Munich-style Golden Lager has bready malt notes, wisps of citrus, and is well-balanced between hop and malt.
---
View this post on Instagram
This beer from Liquid Mechanics in Lafayette, Colorado might be the most summery of all the beers on this list. But it's also one of the most award-winning. So why limit yourself just because you have to wade through six full displays of Pumpkin (not that there's anything wrong with that) beer?
Plus, if you're trying to eat a bit better through the cold weather — which can often be problematic — this Kolsch pairs well with lighter food.
---
View this post on Instagram
No, Chet, Gose (go-zuh) wasn't born in a cloud of man-bun dandruff and vape smoke. It's a centuries-old German beer style that only recently got its own category at GABF. There aren't a ton of year-round Gose options, but Avery makes one of the most popular.
Its light and tart nature make it a great option for warm weather, but when your palate needs a break from Pumpkin (not that there's anything wrong with that) beers and heavy Stouts in fall or winter, you could do a lot worse than this salty, tangy Sour.
---