No Comments
First Look | FlyteCo Tower Lifts Off at Iconic Aviation Landmark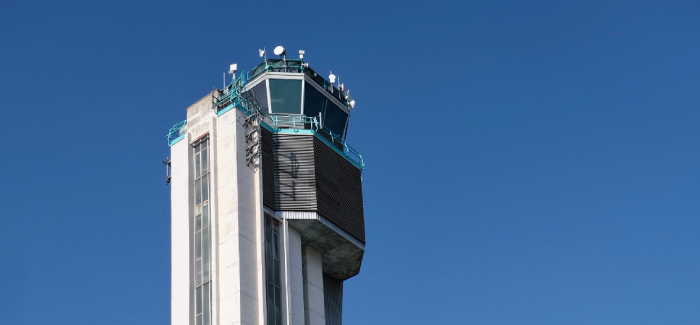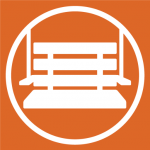 Today is National Aviation Day, and let us honor the spirit of Orville Wright by checking out the newly opened FlyteCo Tower, a brewery and location that both pay homage to aviation's history. Located inside the former air traffic control tower of the shuttered Stapleton International Airport, FlyteCo Tower is a sprawling 25,000 sq ft facility consisting of a taproom with multiple bars and full liquor service, a 2.5 bbl pilot brewery, a full kitchen, 6 bowling lanes, an 18 hole mini golf course, a full arcade, and space to host rotating exhibits from the local Wings Over the Rockies Air and Space Museum. 
First announced back in December 2021, this space is the culmination of a dream and fortuitous timing for FlyteCo. After being open for only two and a half years, the opportunity to expand into the air traffic control tower location arose after the former tenant closed its business during COVID. With its founders' backgrounds in flying aircraft and a brewery themed around aviation, opening a second brewery in an iconic aviation landmark was too perfect of an opportunity to pass up. FlyteCo is aiming for their new location to become a Central Park community hub much like their original location in the Berkeley neighborhood. With the tightly unified theme and location of FlyteCo Tower, this could become a destination brewery in the heart of Denver.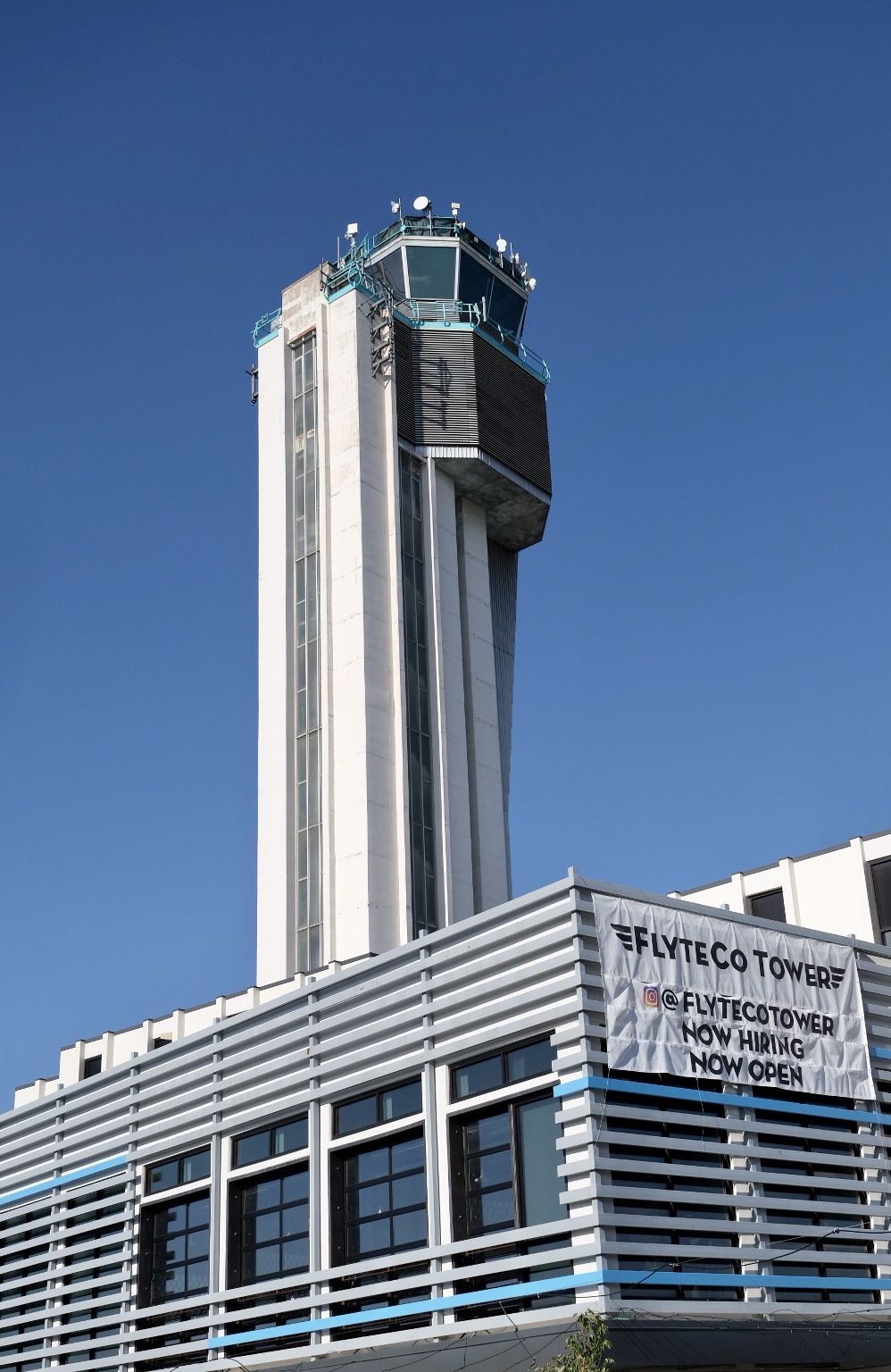 FlyteCo Tower is hard to miss as you approach the brewery from any angle – the 164 foot air traffic control tower is a beacon inviting all to come have fun. Upon entering the building, visitors are greeted by museum props celebrating the history of aviation. The expansive coffee bar fills the left side of the hall.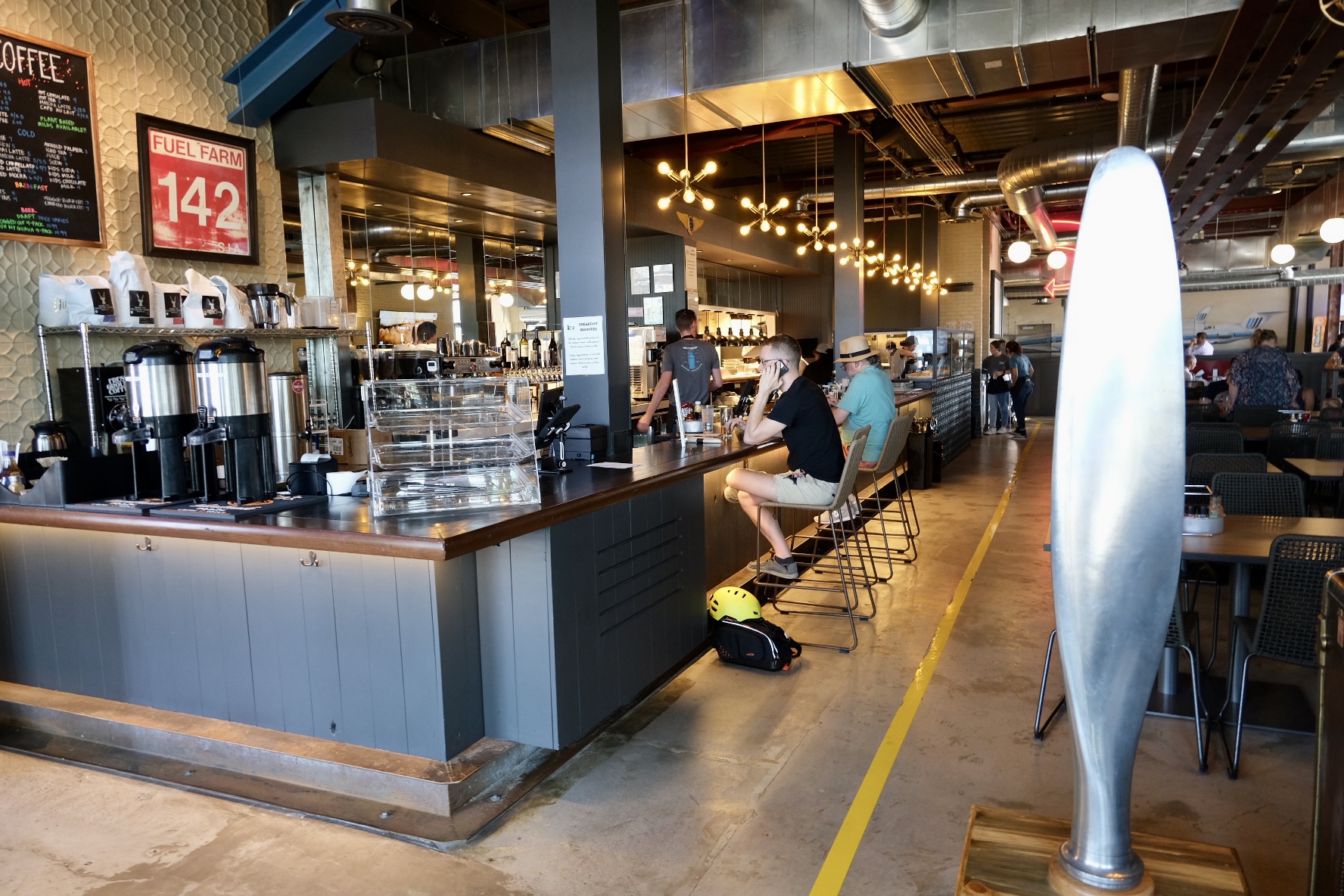 Walk further to find the first 2 bowling lanes or make your way outside to the massive patio where mini golf, corn hole, ping pong and a plethora of tables await your patronage. The full arcade also looms to separate you from your quarters. On the second floor is a more intimate dining and lounging environment along with the remaining 4 bowling lanes.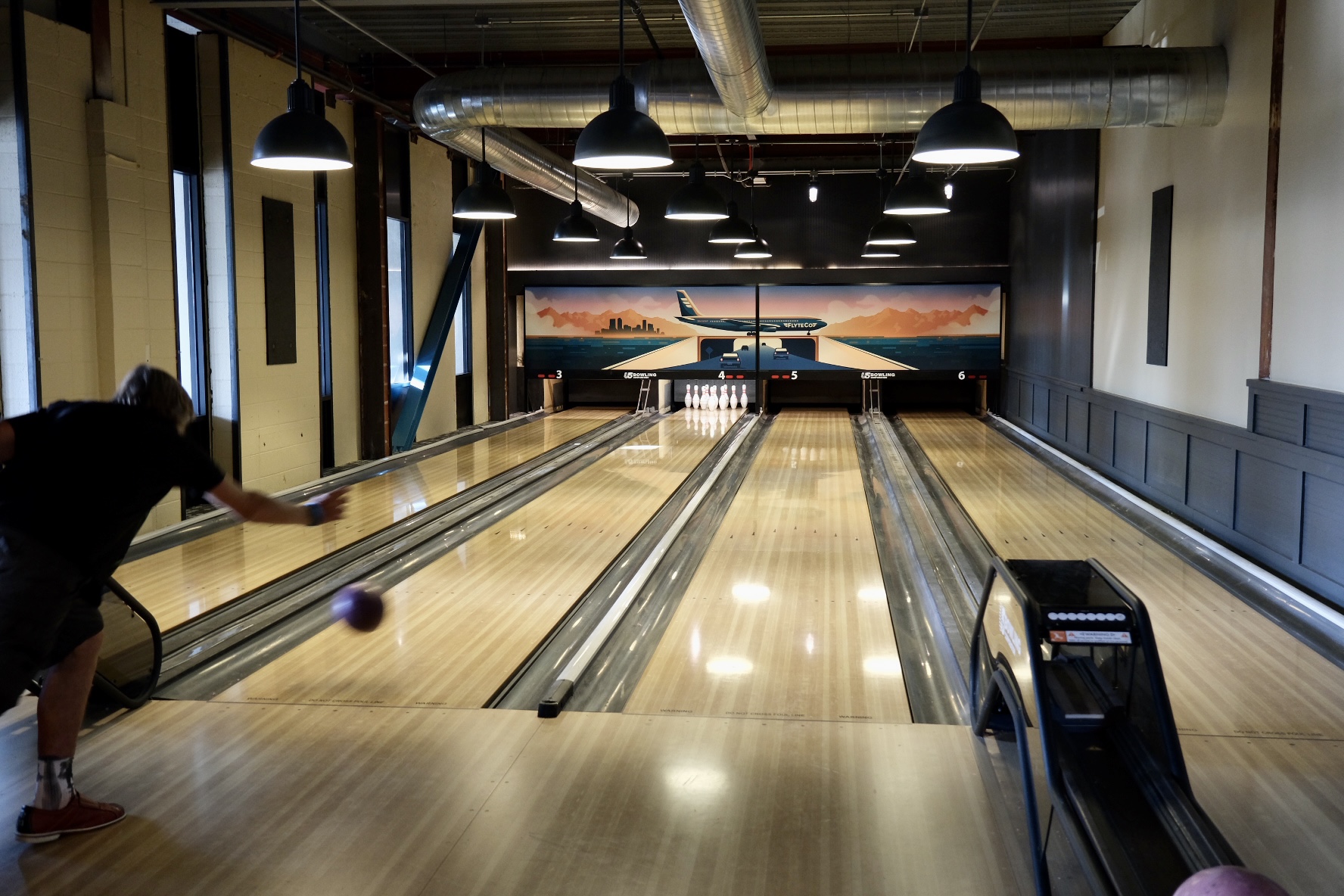 A flight simulator is planned for a currently empty room on the floor. There is never a bar too far away at FlyteCo Tower, so make sure to check out the upstairs circular bar and order one of their specialty cocktails. Panoramic patios make for a nice second story view. Sprinkled throughout the facility are aviation themed murals painted by a local artist. The building has a third floor that is currently being finished, and this will have golf simulator rooms, an axe throwing room and event space for 200 people. This building truly has it all, yet FlyteCo was careful to make every area purposeful.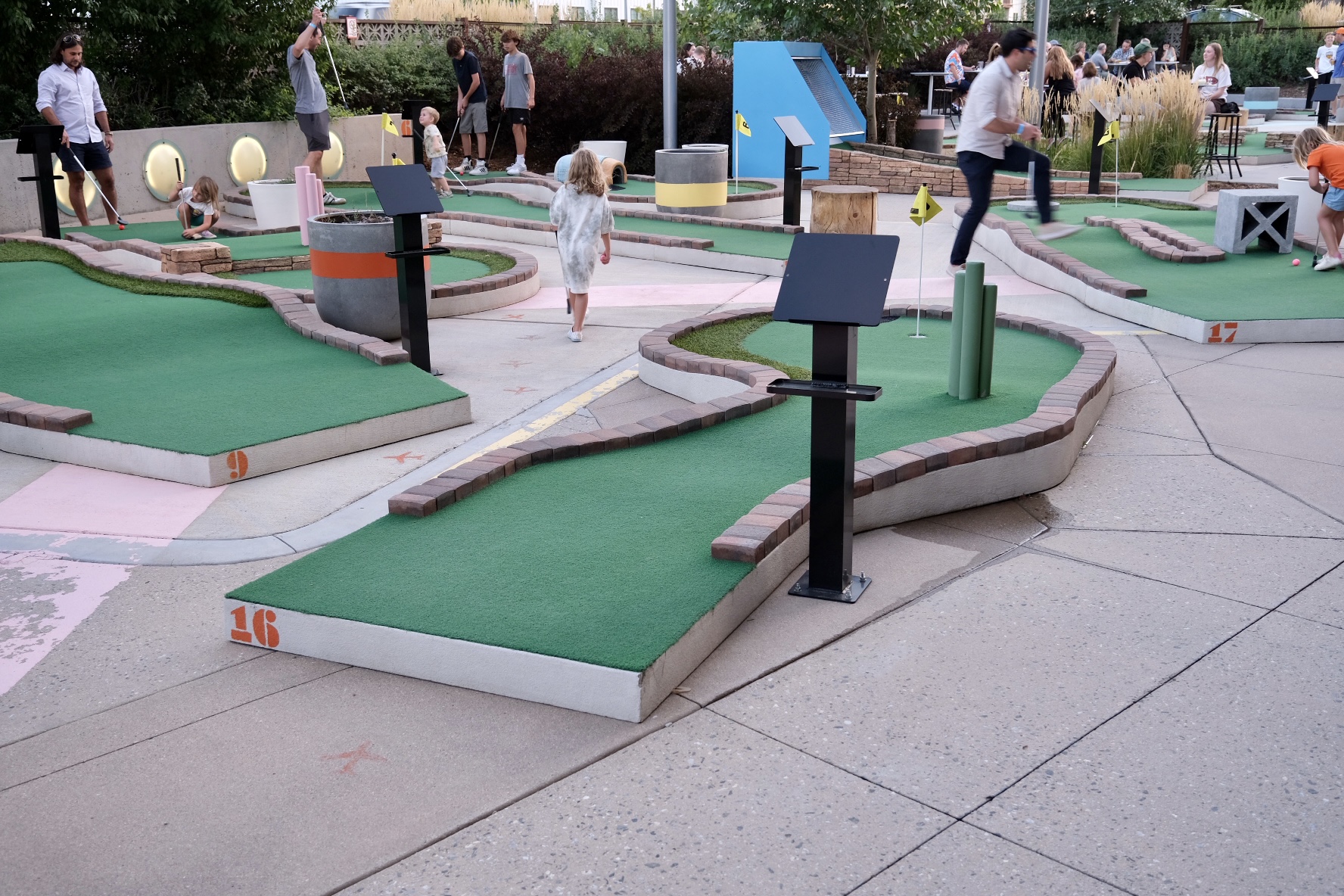 This being a brewery after all, the beer itself must be examined. The VFR Vienna Lager is an easy drinker with considerable malt presence and a slight hop flavor to modernize the equation. Late-A-Rye-Val Rye IPA is an unconventional style that takes a West Coast leaning IPA and adds a little rye spice to make things interesting. The requisite Fogged Out Hazy IPA brings a tropical medley for all the haze heads out there.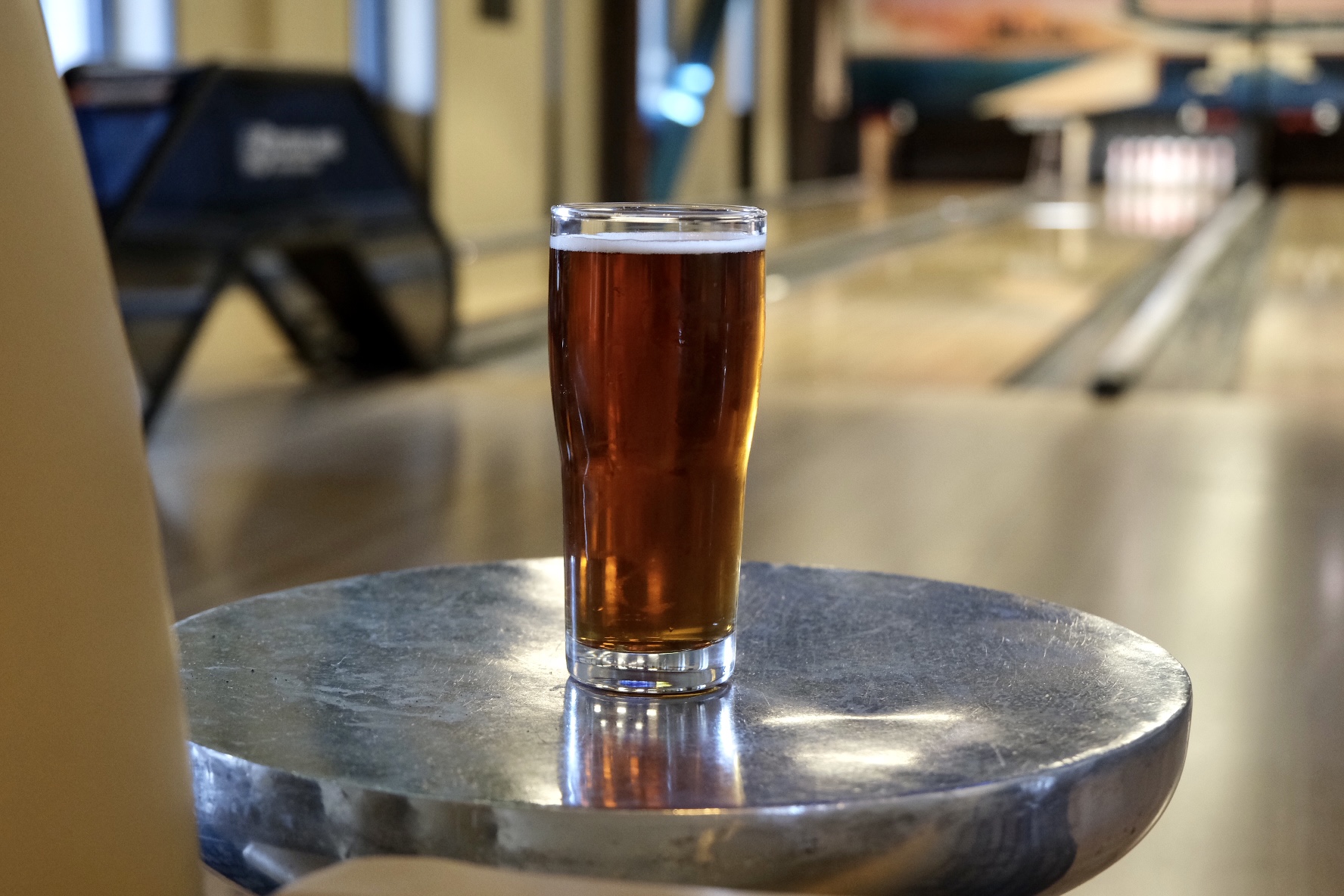 If you're looking for something on the boozier side, give one of their craft cocktails a try. The Danger Zone was particularly intriguing with its combo of bourbon, yuzu liqueur and orange bitters – a floral and fruity take on a Manhattan.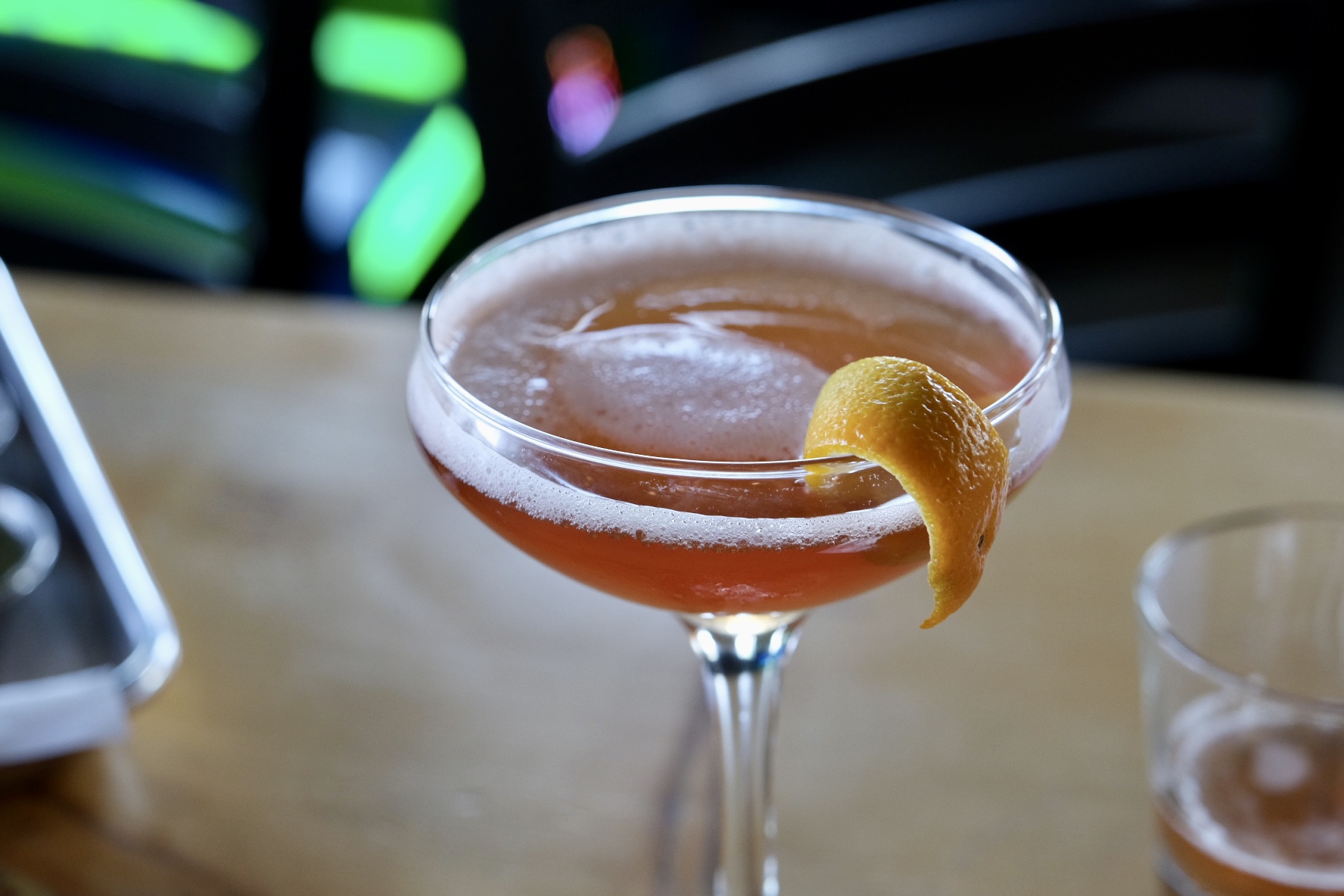 FlyteCo currently opens at 7 AM Thursday – Sunday with plans to expand to every day of the week. Coffee, breakfast food and beer are served 7 AM – 2 PM, and the full food and drink menu is served the rest of the day until closing at 11 PM. The early opening hours really solidify FlyteCo's desire to become a community hub for both early risers and those third shifters just getting off their overnight jobs. Like an airport bar, no time is too early to grab a beer.
FlyteCo Tower is one of the most ambitious and impressive breweries to open in Denver and beyond in recent memory. There is something for everyone here, and the dedication to aviation is truly honorable. FlyteCo donates 10% of their profits to aviation focused charities, and they also are announcing a 10% discount for anyone who works in the aviation industry: pilots, mechanics, stewardesses, etc. Whether you're coming from nearby or far away, walking, biking, driving or flying, be sure to check out FlyteCo Tower if you find yourself in the Central Park neighborhood of Denver.
---