No Comments
Firestone Walker | Mezca-Limón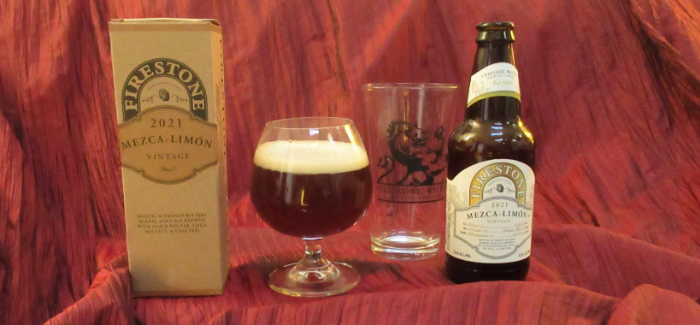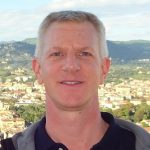 Firestone Walker's Mezca-Limón represents the lighter side of the brewery's barrel-aged portfolio. The brew emulates a classic cocktail named the Mezcalita, which is based on Mezcal liquor with citrus juices and a bit of agave syrup for sweetness.
College Connection With Classic Cocktail
Firestone's version was conceived by barrel meister Eric Ponce. Ponce designed the beer based on a drink introduced to him by a college friend from Mexico. "Everything I do I have to have some history with it or some backstory that drives me even more," explains Ponce.
Whenever the friend visited his family in Jalisco and Oaxaca, he brought back barrels of their homemade Mezcal and Tequila. Back in the US, Ponce's friend turned the family Mezcal into Mezcalita cocktails by adding agave syrup plus fresh orange and lime juices before serving it in a glass rimmed with spicy Tajin salt.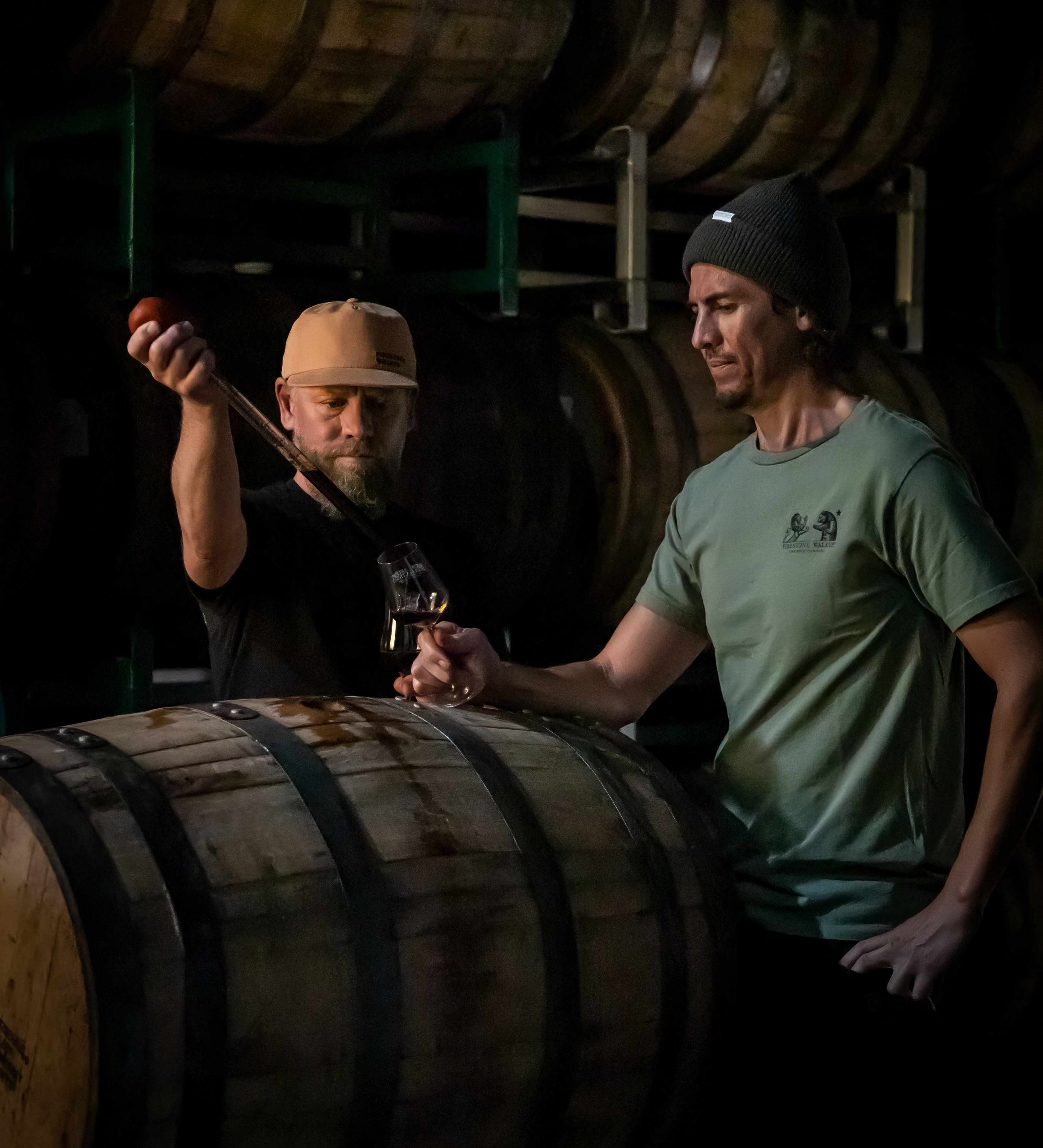 Barrel Challenges
Ponce hoped to replicate the cocktail in beer form for years but had difficulty realizing his vison due to the difficulty of sourcing Mezcal barrels. "Mezcal had been on my dream list forever," he says.
One issue was that most Mezcal producers are small operations that don't necessarily have the necessary volume of used barrels to sell. Eventually Ponce connected with a barrel broker who rented a truck and drove around Mexico collecting Mezcal barrels a few at a time.
Firestone Walker's Mezcal-Limón Takes Shape
Having secured barrels, Ponce honed his Mezca-Limón recipe by blending beer aged in Mezcal barrels with beer from orange bitters barrels at a 95% Mezcal to 5% bitters ratio. He added agave syrup on the hot side, used his own homemade Tajin blend in the whirlpool, and finished with fresh lime juice and peel. The whole process is much like a bartender crafting a premium cocktail.
Sweet & Complex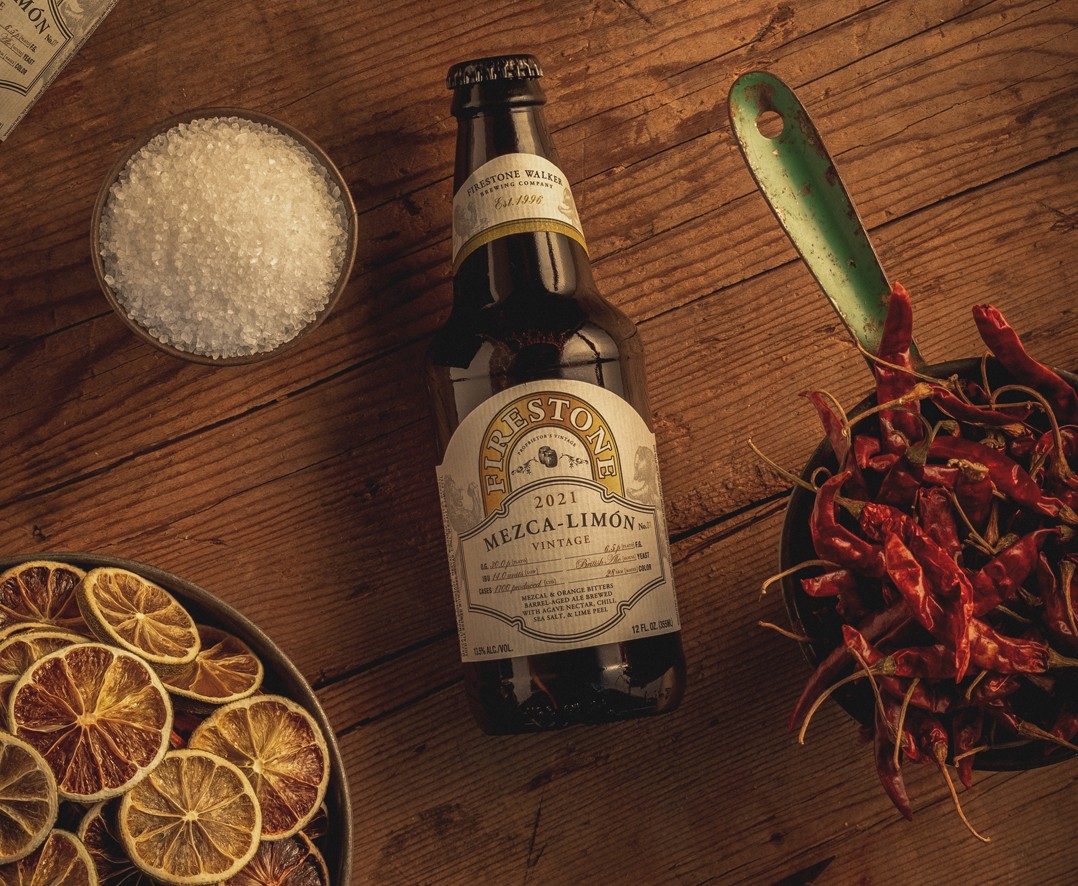 Firestone Walker's Mezca-Limón comes in on the sweet side of the cocktail spectrum. The opaque, copper-colored beer has an orange-lime nose with a hint of sweetness. Despite the 13.5% ABV, the brew has a fresh, citrus feel with no hint of the punch that it packs.
Taking a drink of the viscous brew brings a complex experience that starts with a heavy dose of sweet agave syrup. A quick hit of orange and lime follows, before transitioning to robust oak and woody barrel flavors. Interestingly, the Mezcal never really gets in your face. Instead, the smoky, spicy Mexican liquor lurks in the background and serves as an anchor that smoothly ties all of the other flavors together.
Sipping & Thinking
Taking small sips of the brew really lets you contemplate the complexity of the beer. Sipping slowly allows an appreciation of the variety of flavors that flit in and out of the beverage. Mezca-Limón truly has more in common with craft cocktails than your standard barrel-aged beer. The subtleties and interplay of flavors make this a beverage that demands concentration and thought to fully appreciate.
With cocktail-inspired brews like Mezca-Limón, Firestone Walker's barrel program takes beer to a new level. Replicating cocktails like the Sazerac, Gin Rickey and Dark & Stormy,
Ponce blurs the line between brewed and distilled beverages, elevating beer to be on par with prestigious craft cocktails.
Featured image photo credit: Scott Grossman
---