stlbeer Archives – PorchDrinking.com
May 12, 2023 | Brian Margiotta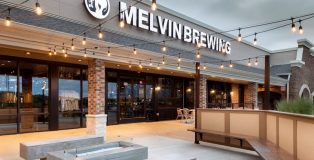 Since the Roadhouse Brewery Group completed its acquisition of Melvin Brewing Co. last December, the future of Melvin Brewing's Eureka location in the St. Louis area has been uncertain. This week, both Melvin Brewing & the St. Louis Brewers Heritage Foundation revealed new details on the future of Melvin Brewing Eureka.
July 2, 2021 | Brian Margiotta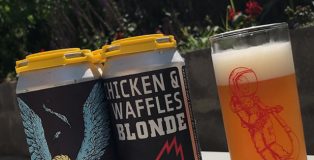 Chicken & Waffles is typically not something you think of when you are thinking of beer; however, St. Louis based Earthbound Beer has turned a classic entrée into a delicious Blonde Ale with their Chicken & Waffles Blonde.
Chicken & Waffles was first brewed ironically back on April 20, 2015. According to Head Brewer & Presiding Comrade Stuart P. Keating, "I believe this beer was inspired by a patron at the bar, claiming we couldn't possibly make a Chicken and Waffles beer. Challenge accepted!"