No Comments
Elevation Beer Company 1 Year Anniversary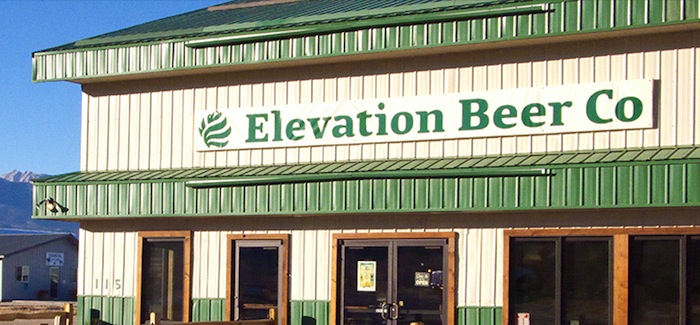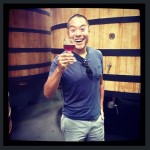 Tucked away in an unassuming warehouse at the foothills of towering 14ers, in the small town of Poncha Springs, lies Elevation Beer Company.
Like most great things, getting to Elevation Beer Company takes a bit of searching.  The drive down 285 is one of the most scenic rides in the entire state, one that truly captures the full beauty of Colorado.  Motoring through small towns like Bailey and Fairplay, bring out eclectic finds like the Coney Island Hot Dog stand and South Park Elementary school, the inspiration to Trey Parker and Matt Stone's titular television hit. Meanwhile the climb over Kenosha pass opens up into vast green plains where clouds stretch down their wispy arms to touch the earth.  This is what I love so much about this state, breathtaking terrain that evolves in every region, and the even more breathtaking beer that awaits at the final destination.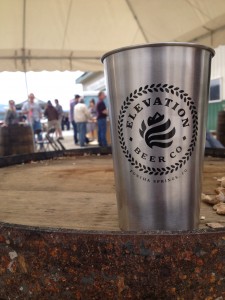 As I alluded to before, to find Elevation Beer Company, one must earnestly search for it. In comparison to the brewery incubators in the Front Range, Southern Colorado is only home to a small handful of breweries, but all of them bear a tremendous amount of talent, Ska Brewing in Durango, Amica's Pizza and Microbrew in Salida, Eddyline Brewing in Buena Vista, and Trinity Brewing in Colorado Springs to name a few.  And while it has only been around for one year, in my opinion, Elevation has quickly become the most impressive brewery not just in the region, but perhaps even the entire state.
In a lot of ways, besides just the natural wonders you take in on the journey to the brewery, Elevation imbues the true spirit of Colorado. The interior is furnished with booths and benches made from beetle kill wood, the outdoor tables from repurposed bourbon barrels and outdoor seating from old skis.  Additionally Elevation utilizes the ski industry's markers to denote the level of beer geekdom or experience for each series of their beers.  The Green Circle series represents beers for the macro converts.  Blue Square series for beers like First Cast IPA, an easy to drink west coast style American IPA, and Lil Mo' one of Colorado's only year-round porters, named after a run at Monarch Ski Resort just miles down the road represent the series for the every day craft beer drinker. And Black Diamond and Double Black Diamond are for the connoisseurs and beer geeks who love double IPAs, Belgians and barrel-aged beers.
I first met Xandy one of the founders of Elevation Beer Company almost a year ago at the Denver Summer Brew Festival. My first impression of Elevation came from their Signal de Botrange, a chardonnay barrel aged American farmhouse ale. Their other offering at the event was Apis IV, a honey quadruple.  Let me translate, that's the equivalent of stepping up for your first at-bat at your first major league game and hitting a grand slam followed by a reverse complete cycle in your next three plate appearances.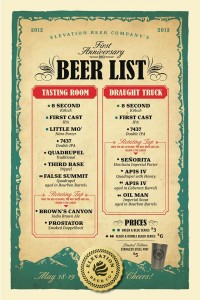 Proving that they weren't just one hit wonders, Elevation has since followed up their tremendous start with  Oil Man, an Imperial Stout aged in Bourbon barrels, Señorita, a Horchata Imperial Porter that upon tasting makes me dance just as much as when I hear Justin Timberlake's aptly named tune or perhaps even Vampire Weekend's Horchata.
Saturday marked Elevation's 1 year anniversary of opening it's doors and taps to the public.  The event, like the brewery let the beer do the talking showcasing it's mainstays as well as some gems including False Summit, a quadruple aged in Bourbon barrels, Apis IV aged in cabernet barrels, and  7437 Double IPA, their anniversary brew that I dare say is reminiscent of the infamous Pliny the Elder.
This summer when you're itching to get out of the city for a day trip beer adventure, don't miss the opportunity to scope out one of Colorado's best rising breweries while also taking in some of the state's best views.