No Comments
Ultimate 6er | Märzen Madness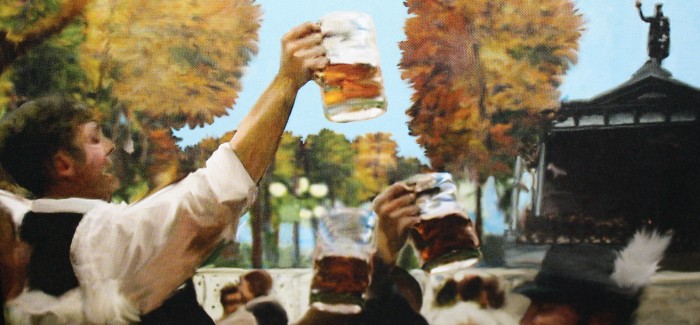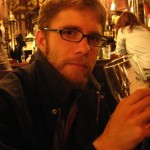 With the end of September comes the wrapping up of the Oktoberfest season, or what I would coin as Märzen Madness. Fairs across the U.S. have had their seasonal stein-raising festivals full of oom-pa-pa music, some of the more widely known tipples with German names and an array of food that may cause indigestion for most. In Munich, those millions lucky enough in attendance have a few more days before the nonstop imbibing ends and a cleanup of epic proportions begins.
To emulate this spectacular party still taking place abroad, to profess my love for the seemingly simple but still complex Märzen and to give one last hurrah to the summer, which is why this party takes place, I have provided you with the quintessential collection of some of the better Oktoberfests around.
The great thing about providing you with this collection now, near the end of Oktoberfest time, is to give you the opportunity to snatch up many of these at stores where you can easily put together a six-pack of this specific varietal.
Therefore, let's not waste any more time, since we do only have a few more days before this festival is kaput!
ABV: 6.3%
We start at the mecca: the beer hall and garden in Munich. Though you might not have a waiter or waitress nearby waltzing about with six or seven liter-sized glasses in each hand, you can still enjoy this staple of the season most anywhere in the world. Drier, more bitter and a touch different than what many aficionados expect on this side of the pond, the Oktoberfest put out by Hofbräuhaus is a good opener. Instead of the common amber hue of most Märzens, this pours golden and it is sublime with pretzels and spicy mustard.
ABV 5.8%
Paulaner, also Munich-based, has grown in popularity with locales in the U.S. where Americans can sate their longing for the German style. Much sweeter than its counterpart above, I think this is more approachable for most people. Much softer in hops power, with extra caramel notes that makes this stand out as a winner in my selection.
ABV: 6.5%
I could not deny my hometown's beacon of brewing goodness. I may be a little bit biased here when I say this is my favorite of the Oktoberfests, but it has been phenomenal just about every year the brewery has released it. There is a strong layer of maltiness with subtle caramel and toffee. The hops are there, but they are not bombastic and overpowering. It is exceptionally well-balanced. The scene from Munich with arms raised and beers half-quaffed on the brewery's cover art adds a more nostalgic touch. Even if you have not been to the actual festival in Bavaria, it tastes like you're there for a long time after you're done.
ABV: 6.4%
Another sweet addition to our list: malty and flavorful, Goose Island this year puts out their Oktoberfest rife with strong toffee notes and hints of different fruits at the start. This is a suitable midway point our Märzen exploration.
ABV: 5.6%
The Festbier is a nice step away from the others. With the malty aspects one comes to expect from the Märzen clan, this does not disappoint. There are brief toasty moments in smell and taste. It also feels much richer than the others I have tried. Victory's take on Oktoberfest will serve well for those who desire that richness; you may very well find a friend with this one.
ABV: 5.6%
I wanted to include Thirsty Dog's Barktoberfest so bad on this Ultimate-6er list, but I felt weird doing it as I recently showcased it. To be fair, I thought, why not include a similarly named beer that has dog in the name and still tastes pretty damn good? I would choose either Oktoberfest for this final spot. They are both top-notch.