No Comments
Avery Brewing Company | Rumpkin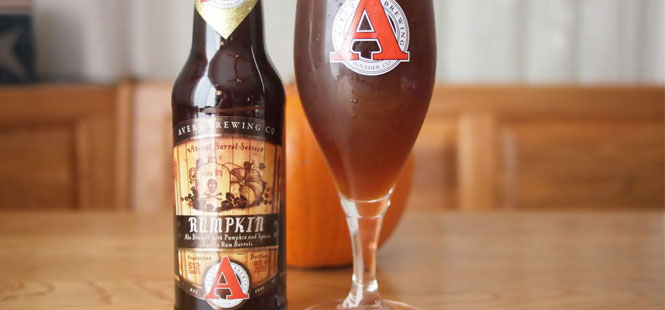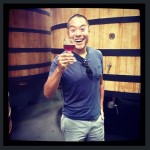 ABV: 18.1%
In honor of Halloween, we revisit one of our favorite Pumpkin beers on the market, a doozy cuz it's boozy, Avery's Rumpkin.

We've all had nights when our friends have been further along in evening festivities mode than we were. Typically, I would recommend turning to a shot or two of nice bourbon to start the rally. However, if you were in the mood for a potent beer that didn't sacrifice taste, Dr. Chan would have to prescribe a bottle of Avery's Rumpkin (I'm not actually a doctor, prescription not valid at any actual pharmacy).
Rumpkin is a pumpkin ale aged in rum barrels, spiced with nutmeg, cinnamon, and ginger. Basically the beer form of sugar and spice and everything nice. The pumpkin flavors aren't as pronounced but you can definitely taste the sweetness and potency of the rum. Oh yeah, and this year it's 18.1% alcohol. In case you had forgotten, Avery is known for their big beers. And this one is huge.
During last year's release party, two of my friends and I split a regular 12 once bottle three ways. Three normal sized dudes, one beer and we were buzzed after one drink. Rumpkin packs a bigger punch than a pissed off Liam Neeson. The initial flavor comes from the sweetness of the rum, then it warms you with it's autumn spices. What it gains in alcohol percentage, it surprisingly doesn't sacrifice in flavor.
This year, Avery recently released it's third reincarnation of Rumpkin and bottles might still be available at a few Colorado stores, and a few bars and restaurants DON'T MISS OUT!