No Comments
Virginia's Portner Brewhouse Lands Location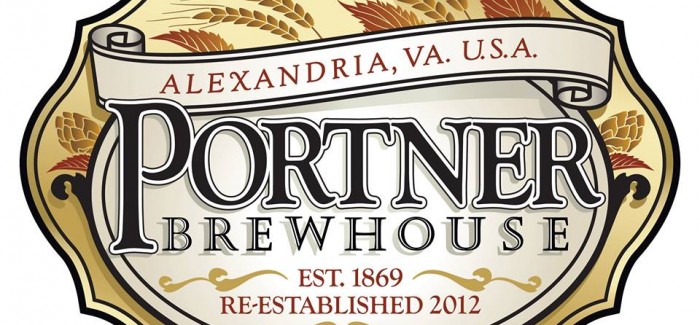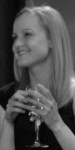 It's been more than four years in the making — well, more like 99 years, if you look at it literally. Portner Brewhouse announced its location in Alexandria, Virginia this month and plans to open its doors in June 2016.
A pair of sisters, Catherine (Cat) and Margaret Portner, will resurrect a piece of family and local brewing history when they open their brewery, restaurant and craft beer test kitchen next summer.
The new establishment will be at 5772 Dow Ave. in Alexandria, at the intersection of South Van Dorn and South Pickett streets. Cat and Margaret have been developing their brews, recipes and visions, plus wrangling permits, for their multi-use establishment for a number of years (PorchDrinking.com met Cat about a year ago).
Their great-great grandfather was Robert Portner (1837-1906), the founder of The Robert Portner Brewing Company, also known as Tivoli Brewery; it would eventually become the largest pre-Prohibition brewery in the southeast and Alexandria's largest employer. (Tivoli is "I LOV IT" spelled backwards.)
The booming brewery closed in 1916, after Virginia adopted Prohibition.
Cat, years later, got the brewing itch after college, and developed her career in event planning, pricing strategy and product analysis. Margaret became versed in catering and hospitality. Their professional paths were incredibly aligned with what they wanted to create out of their German and Virginian heritage.
The new Portner Brewhouse will, of course, feature beer inspired by their family's recipes. It will also have modern brews, such as IPA-lexandria, an American-style IPA with five malts, five hops and a 7.7 percent ABV. It will have German-influenced food in its restaurant. But Portner Brewhouse plans to feature a craft beer test kitchen too, which will set it apart from other establishments in the northern Virginia city.
Virginia has a flourishing beer scene, which has undoubtedly led residents to become intimately involved in their own beer making. Portner hopes to bridge the gap between "hey, I brew beer in my garage" to the Bill Madden's of the world. The brewhouse will have a test kitchen, which will allow people to share their recipes with real brewers, have the beer made in a professional brewery and then share with their friends (Portners say up to 50 people at their bar). Homebrewers will also get a report with customer feedback and sales data, giving them a sense of how their recipes could perform in the real world.
Through prepping for their opening, the Portners have also developed a taste test team, through which members (anyone could join) have been invited to events where they have tasted and given feedback upon food and drink for the new establishment. An Oktoberfest event in fall 2014, for example, featured board and card games, various Portner and homebrews to sample, plus trays of German foods. It was at Alexandria's Athenaeum, an intimate location and home to the Northern Virginia Fine Arts Association.
The Portners have developed one more way to be involved in their brewhouse: Their Mug Club is aimed at the physical opening of the brewhouse and will give participants their own beer stein (modeled after the brewing company's original steins) to hang at the bar, food and drink discounts, invites to certain events and tours of the brewpub.
Look for more pieces on PorchDrinking.com as the brewhouse gets closer to opening. (Oh, and if anyone wants to live about the brewhouse, there are apartments available.)
---