No Comments
Alltech Brewing | Kentucky Pumpkin Barrel Ale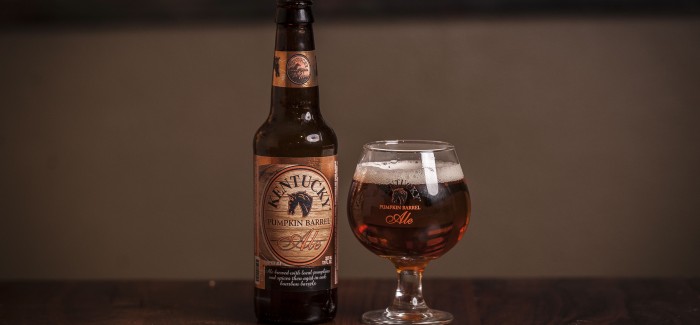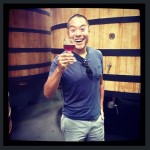 This post originally appeared on December 5, 2013
ABV 10%
Can we all just enter into a covenant together? Don't worry I'm not just making an obscure quote reference from the movie Yes Man, though kudos if you picked that up. I really do want us to come together on this one and curtail the growing trend of releasing pumpkin beers so damn early in the year.
Don't get me wrong, I love pumpkin beers just as much as the other festive fall fanatics out there. The combination of subtle pumpkin flavors and cinnamon spices serve as the ultimate wingman to a steaming hot pie and a plate full of turkey. But seeing pumpkin beers on shelves in July and August is like hearing Christmas music before Halloween. Not cool.
That being said, this season I've had my share of gourdy goodness and while many often gravitate toward the industry staples, one of my favorites this season happens to originate out of my hometown of Lexington, Ky. In 2013 Kentucky Ale released an autumn spinoff of their signature Kentucky Ale Bourbon Barrel with Kentucky Pumpkin Barrel Ale.
What differentiates Pumpkin Barrel from the multitude of other pumpkin beers out there, is the perfect balance blending that slight pumpkin taste while not overwhelming it with too many of those fall spices, that typically dominate fall seasonals and also melding those flavors with the caramel vanilla notes extracted from the bourbon barrels.
Allow this deep golden colored ale to breathe a few minutes and you'll forget that this beer weighs in at 10% ABV. Those flavors will mellow a bit allowing for an perfect accompaniment to Thanksgiving dinners or to help warm you up on those brisk afternoons.
I fell in love with Bourbon Barrel back in college, and Kentucky Ale continues to surprise as they diversify their lineup. As long as this side project from Alltech can continue to focus on the beer while channeling into their natural resource of bourbon barrels rolling out of their backyard, the sky's the limit.
So please folks, let summer play itself out and wait to focus on the pumpkin beers when they can truly shine.
---