No Comments
Odell Brewing Company | Piña Agria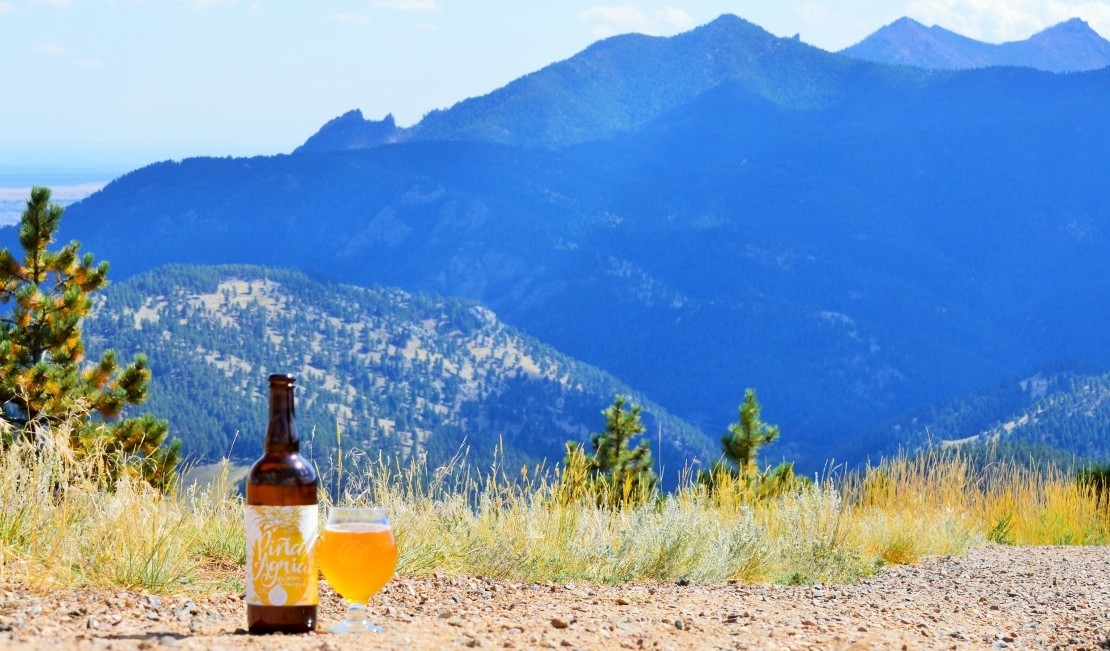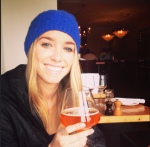 ABV: 6.5% | IBU: 7
Around this time of year, I usually start pining for Odell Brewing Company's yearly offering of the Friek, a sour ale made with cherries and raspberries. However, Odell recently debuted another beer from their Cellar Series, the Piña Agria, and it's all I want to drink right now.
First, let me start off by saying that pineapple is my absolute favorite fruit. It's tart, sweet, tropical flavor and juiciness just sets itself apart from the other fruits for me. I love how pineapple can be alternatively sweet and sour. In terms of pineapple in my beer, I am relatively inexperienced. Sure, I've had Maui Brewing Company's Mana Wheat before, which has subtle hints of pineapple, but the Piña is my first ever beer where the pineapple was the main focus.
While Odell maintains such a solid line up of year-round brews, the beers from their Cellar Series are where the Fort Collins brewers can really get inventive. According to the Piña's press release, "the Cellar Series of beers are bigger and bolder brews that push the boundaries of style, ingredients, and brewing techniques. They are a showcase of the brewers' innovation and talent, and an outlet for creativity." Well, the Piña definitely pushes the boundaries of the sour style, with a fruit that I rarely see used in the brewing process.
Getting into the specifics of the beer, its name literally translates to "sour pineapple" in Spanish. This sour ale was brewed with pineapple juice, lactobacillus, and Brettanomyces. Notably, it was not an Odell brewer who came up with the recipe, but an engineer. Odell's Resident Engineer, Matt Bailey, conceived the idea for this beer over two years ago and, as a dedicated homebrewer, made the beer on his own system before scaling it up to be made on Odell's small-batch 5 Barrel Pilot System. Like me, Bailey also loves pineapple and considers it a "super fun fruit" after I was able to ask him why he chose it as the main ingredient for his beer. He also said "when most people try [pineapple], sometimes it takes you to a different time and place, like the tropics or maybe a previous vacation, good memories."
Coincidentally enough, Bailey actually hand-selected yeast and cultures for this beer from his favorite barrel of the aforementioned Odell beer, the Friek. No wonder I enjoy this brew so much, as it's got some of the same Friek funk! However, Odell did not incorporate any oak barrel aging into its brewing of the Piña, as Bailey did not want the oak to take away from the pineapple character. Instead, the Piña aged for nine months in a stainless steel vessel.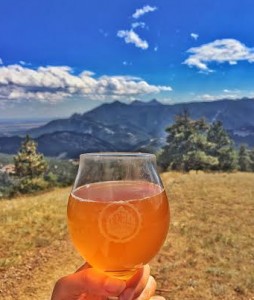 Upon pouring some of the 750 ml corked Piña bomber into my Odell glass, I noticed how the beer had a bright, beautiful sun yellow appearance with a medium body in addition to high level of carbonation. There is a funky, fruity, sour aroma on the nose. Moreover, I found scents of yeasty pineapple in addition to some citrus hints of lemon, papaya, and orange. Once it hit my lips, I was pleasantly surprised by the creamy mouthfeel. The flavors of sweet, dried pineapple went well with the sour yeast presence of the Brett and lacto. The lack of oak aging for this beer is probably why the pineapple's presence is so strong. On the back end, I also picked up on some sweet malt. The beer finished with crisp, dry, tart notes leaving me feeling refreshed. In selecting pineapple as the mainstay, Bailey said he "wanted to create something that complemented a sour and tart beer rather than compete with the complexity that lactobacillus and Brettanomyces contribute to sour beers."
For food pairings, Odell's Quality Control Manager, Eli Kolodny, thinks the Piña would go nicely with Ahi tuna, chicken katsu, or carrot cake. I wholeheartedly agree with these food options, the juiciness of the Piña would complement certain types of fish, like tuna, very well. For dessert, the sweetness and spiciness of a carrot cake would connect neatly with the citrusy, fruity flavors from the pineapple.
Overall, this beer is an amazing twist on a sour ale. I hope Odell's bold use of the pineapple inspires other brewers to incorporate this tropical fruit into more sour beers. Until then, the Piña Agria will be my go-to pineapple sour!
---