No Comments
Inside the Tank | Stickman Brews' Ethan Buckman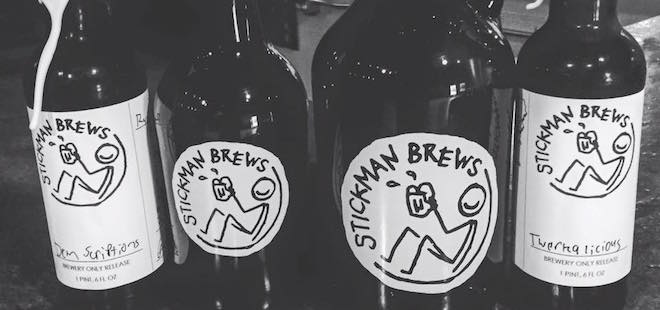 How would craft beer have evolved in America if we had a centuries-old farmhouse brewing tradition like Belgium? Head brewer and co-founder of Stickman Brews, Ethan Buckman, focuses his creativity on creating beers that could have existed in this alternate brewing history. He brews hop-forward American-style ales, which he then ferments farmhouse-style with different strains of Brettanomyces and wild yeasts in open-top fermenters. The resulting beers blur style guidelines in exciting new ways. Ethan doesn't like to assign styles to his brews because he doesn't feel there are any regularly used styles that accurately describe what he is trying to create.
He is probably right.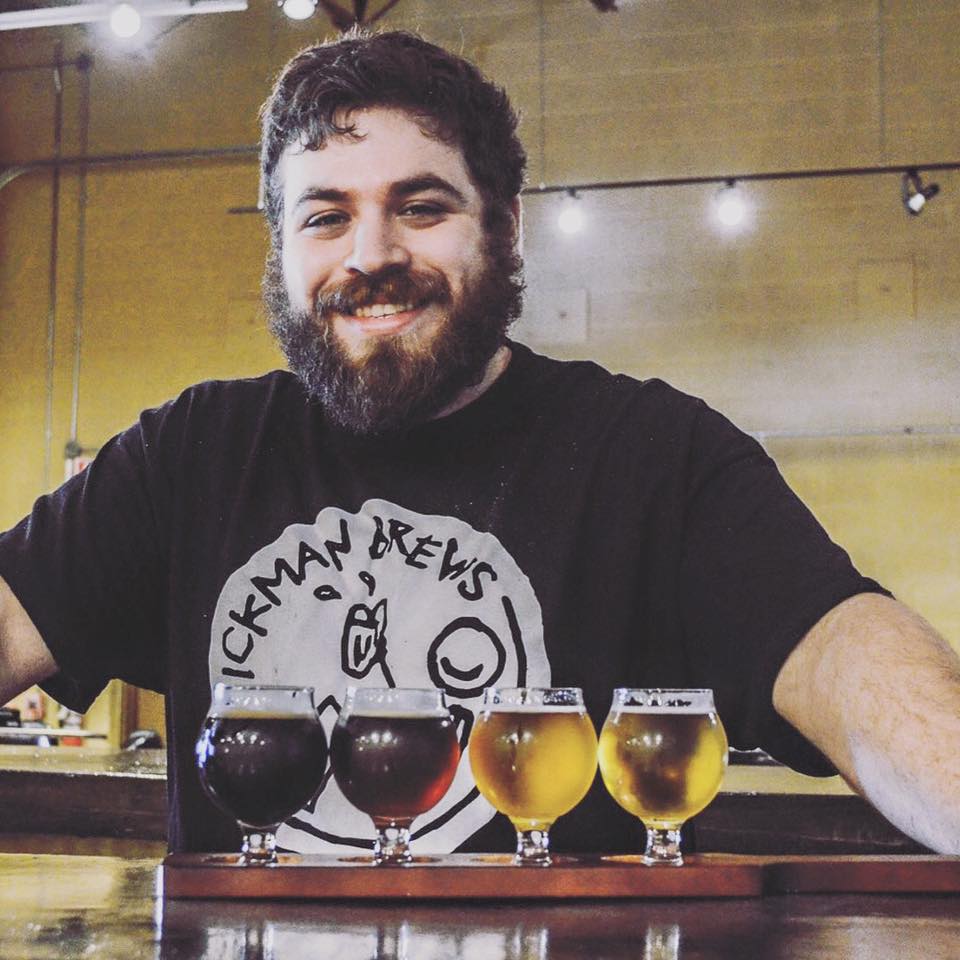 Ethan started brewing and selling beer out of his University of Pittsburgh dorm room because he needed the cashflow to support his education. He eventually found brewing jobs at Church Brew Works and Hofbräuhaus Pittsburgh. Ethan then returned to Church and took charge of their sour beer and barrel-aging programs. That is where he exercised his creativity, designing new recipes.
"A series of bad decisions" brought him to Oklahoma, where became head brewer at Mustang Brewing Company, which needed to be rebuilt after a tornado. From there, Ethan did a stint in the wine industry, before becoming the head brewer at Free Will Brewing Company. There, he oversaw and helped expand their already sizeable barrel-aging and sour beer programs.
In 2015 (at the ripe old age of 24), Ethan decided to strike out on his own. He partnered with a cousin and his wife, and they started renovating a space in Royersford, PA all by themselves. In December 2015, Stickman Brews opened and became Pennsylvania's first and only brewery to use all open fermentation.
I was lucky enough to sit down with Ethan to sample several of his fine brews and ask him a few questions.
My (Not So) Hard-Hitting Interview with Ethan Buckman
PD: What was your first craft beer?
EB: I think it was Flying Fish farmhouse ale. I was hooked on those styles right away.
What skills or brewing knowledge did you glean from each of your previous brewing jobs, and how did they help shape your vision for Stickman Brews?
Hofbräuhaus was distinct from the other breweries I worked at because of the exclusive focus on lagers, and I learned a lot about consistency of product and strict cellar technique. At Church Brew Works, I started on a pretty distinct path working in their wild beer program, and, as I moved and my career progressed, I always found myself working on funky beers. I sort of view my time in Pittsburgh with Church Brew Works and Hofbrau as my training period, and my time at Mustang in Oklahoma City and Free Will in Perkasie as where I was really able to hone my own techniques and style. I really liked working on farmhouse and funkier Brett beers, and I was really fortunate to be able to work at breweries where I was allowed to experiment and develop my own style.
I know you dislike labels, but can you tell us a little more about the Brett-forward styles that you are making at Stickman Brews?
I hate style labels! But, our Brett forward beers don't really fit many current ones. The basic question that drives all our brewing (especially the Brett program) is "what if American brewing had a home-grown farmhouse culture?" So we create recipes that (on paper) look like the aggressive and huge American craft beers, but then process them with Brett , or blends of farmhouse yeast and Brett. A lot of times we make some kind of effort to "mute" the Brett character so you end up with something more subtle that only kind of hints at the yeast character, and other times we let it really shine through. Each beer is totally different, and our only real consideration is to keep beers on draught that fit our brand, taste great, and aren't just tweaked versions of beer someone else already made.
What is the philosophy and/or creative goal behind these (for lack of a better term) hybrid beer styles?
The goal is to really develop the idea of this "American farmhouse brewing" and to simply create beers that aren't exactly identical to everyone else's (without just throwing dumb ingredients into otherwise cookie cutter base beers).
If money was no object and you had access to any ingredient you could dream of, what beer would you most want to brew?
Well, the same beers we're already making. I'd probably put them in big, fancy fouders, though.
What do you hope to have people take away from a tasting of your beers?
The process stuff is really more for us, so we can tell guys like you how much fun we're having! When people taste the beer, all I hope is that they enjoy it.
If you had never started brewing, what would you be up to right now?
Likely, I'd still be in school trying for a Ph.D. In philosophy, which was the original plan.
Is there anything (professionally or in day-to-day life) that you think you are very bad at?
I'm possibly the world's worst driver. They should have never given me a license.
If I came to your house and opened the fridge, what would I find?
A small amount of beer and leftover Chinese.
If you had to choose a dead celebrity to haunt the brewery, who would it be?
Are we're talking a Casper the Friendly Ghost type of situation here? I'd go with George Carlin.
If you had to be trapped inside a TV show for a month, which show would you want it to be?
MTV Cribs.
You're on death row. What would you request for your last meal? What beer would you pair with it?
A classic pork sandwich from Johns Roast Pork and a Hofbräu Lager.
* * * * *
If you stop by to sample some of Ethan Buckman's brews, be sure to try Beer From A Farm. This beer is the closest thing he has to a flagship beer (available almost all year), and it's the creation that best embodies Ethan's brewing philosophy. To say this is a brett pale ale, doesn't quite hit the nail on the head. The flavors are carefully and deliberately layered to give you a burst of piney hops, followed by bready malts and a clean, fruity brett finish.
Ethan's brewing philosophy is very unique, and I highly suggest visiting Stickman Brews on your next visit to southeastern PA.
Stickman Brews Information
Address
326 North Lewis Rd, Suite 240, Royersford, PA, 19468
Hours
MONDAY-WEDNESDAY: Closed
THURSDAY: 4-10pm
FRIDAY: 2pm-Midnight
SATURDAY: Noon-Midnight
SUNDAY: Noon-8pm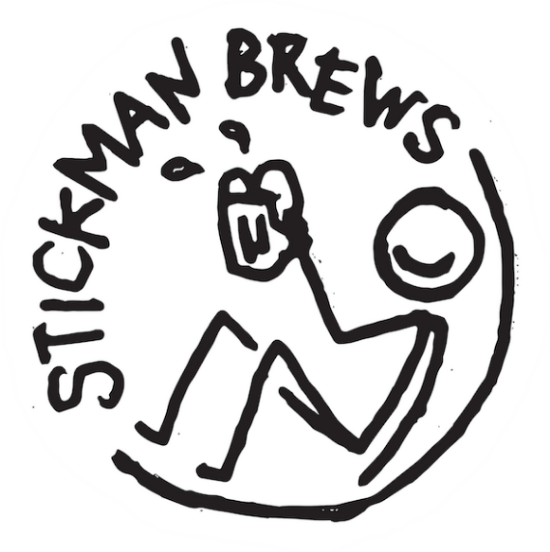 ---