No Comments
Brewery Showcase | Stickman Brews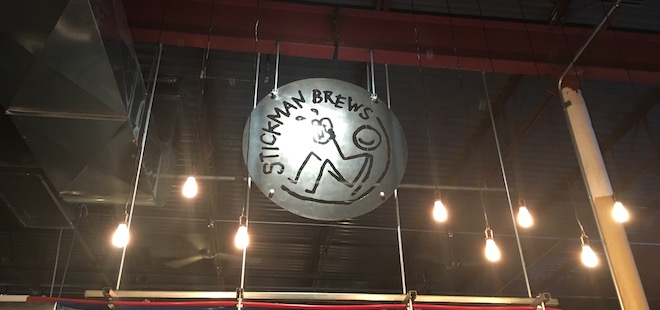 American craft beer is like the history of the country itself. As a nation of immigrants, our brewers borrow their techniques from many different traditions, tweaking, combining and refining them into something uniquely american. Now, try imagining that we had a centuries old heritage of farmhouse brewing like Belgium. What impact would that have had on modern craft beer? Stickman Brews' mission is to find an answer that very question.

"I hate style labels! But our Brett forward beers don't really fit many current ones. The basic question that drives all our brewing (especially the Brett program) is "What if American brewing had a home-grown farmhouse culture?" So we create recipes that (on paper) look like the aggressive and huge American craft beers, but then process them with Brett, or blends of farmhouse yeast and Brett."

– Ethan Buckman
Head brewer and co-founder, Ethan Buckman, found brewing in a rather unorthodox way. In order to make ends meet, he started brewing and selling beer out of his college dorm room. This wasn't just home brewing. This was a tiny production brewery (a pico-brewery, if you will) which produced up to six 5-gallon batches per week. Ethan's endeavors were, of course, a hit with the natives at the University of Pittsburgh. As happens to many people, this young brewer decided that school was not for him, and he joined the brewing world full time, gaining experience and finding his niche in sour and barrel-aged beers.
After a working in the brewing world for a few years, Ethan wanted to strike out on his own. Teaming up with a cousin and his wife, capital was secured, a location was found and the trio began renovating the space to suit their needs. In December 2015, Stickman Brews opened in the former Sly Fox facility in Royersford, PA.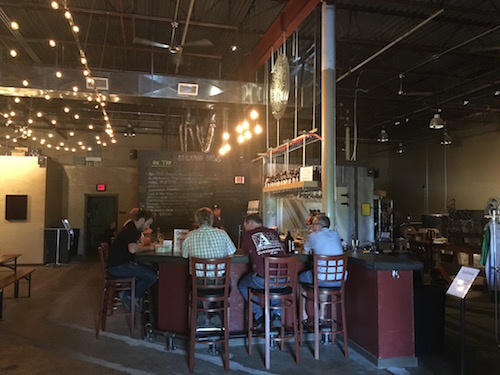 In the Pennsylvania craft brewing scene, Stickman Brews is literally one of a kind because they are the only brewery in the Commonwealth to exclusively employ open top fermentation. Fermenting in open vessels is an old school technique with a long tradition. If you go back far enough in history, all beer was being fermented this way. The exposure to outside oxygen encourages the formation of fruity esters which are Belgian and farmhouse styles. The topless fermenters also allow for better off-gassing of sulfur compounds, which can create unfavorable off-flavors if they are re-absorbed into the beer.
When asked why he chose this almost archaic method, Ethan chuckled and replied, "I don't know. I'm an idiot?"
Ethan believes that creative brewing is more than just tossing strange and exotic ingredients into your beer. By imagining his alternate brewing history and creating beers based on a hypothetical farmhouse history, he is creating new, inventive beers by looking to old school techniques.
The open-top fermenters are just one piece to creating this fictional history, though. In a farmhouse tradition, ingredients would be coming from your own farm or one nearby. Since Ethan isn't a farmer, he had come up with a rather ingenious barter system. Stickman Brews sends their spent grain to a local farmer, who then composts it and uses it to fertilize his fields. In return, he provides Stickman with some locally grown grain.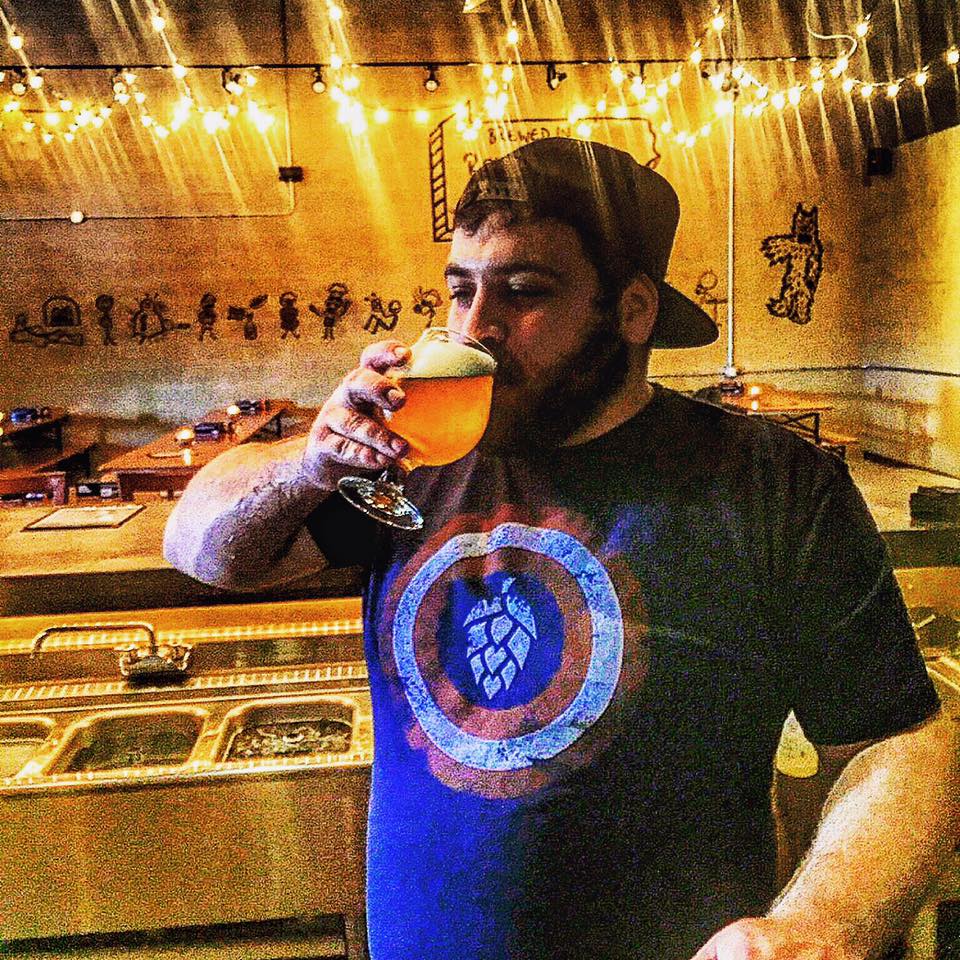 Brewing and fermenting this way didn't come without a learning curve. Since Stickman Brews doesn't have any type of temperature control, they learned the hard way that fermenting farmhouse-style beers in the heat of summer can cause complications. They have also learned to get the beer out of the open-top fermenters and into the bright tank as quickly as possible after fermentation ends. For all of the learning they had to do, they only ever had 3 problem batches.
The commitment to their craft is definitely getting noticed in the local community. Growing business in their taproom encouraged Stickman Brews to expand from six taps to twelve. They have also begun self distributing their beer to local bars and restaurants, including several well-regarded fine dining establishments in Philadelphia.
As much as Ethan loves to brew farmhouse-style beers, lagers are his favorite beers to drink. Because of this, he hopes to add a few temperature-controlled conical fermenters to the brewery, which would give Stickman Brews the ability to brew lagers and other temperature sensitive beers. In the future, there are also plans to expand the barrel-aging and sour beer programs.
Notable Brews
Note: It is very rare that Stickman Brews replicates a beer. Chances are, the beers listed below might not be available when you visit. Rest assured, they will have been replaced with something with a similar structure and flavor profile.
Beer From A Farm: (7.4% ABV) This beer is the closest thing Stickman has to a flagship beer (available almost all year), and it's the creation that best embodies Ethan's brewing philosophy. To say this is a brett pale ale, doesn't quite hit the nail on the head. The flavors are carefully and deliberately layered to give you a burst of piney hops, followed by bready malts and a clean, fruity brett finish.
Hipster Nonsense: (8.1% ABV) Stickman's take on the black IPA comes with a dose of their trademark Brett character. Earthy on the nose, this beer packs a punch of piney hops, which then gives way to roasted malts and a clean, dry finish. Once again, the flavors are expertly layered, so each element pops at a different time during your sip.
Cooperative Conundrum: (8.0% ABV) This collaboration with Hidden River Brewing Company (another young PA brewery who has been generating a lot of buzz) is a bright and hoppy wild ale. The big hop bite and fruity Brett character make for a deliciously juicy brew. Add in a little wild yeast funk, and you've got something refreshingly satisfying. Give it a try, while it is still on tap!
If you'd like to try a beer from Stickman Brews, your best bet is to head over to the brewery. They have 12 beers on tap, plus an occasional firkin. The taproom itself has an amazing bar topped with solid concrete. Besides the bar, there are plenty of tables where you can share a beer and chat with your friends. Hanging on the wall, there are even two dart boards to help you have a little extra fun! Food trucks are also on site Thursday through Saturday to help soak up some of Ethan's fine farmhouse beers. You can also check Stickman's website for occasional special events, such as the upcoming Pig Roast on October 15, 2016.
Next time you are in the Philly area for a beer-cation, get off the beaten path and check out Stickman Brews!
Stickman Brews Information
Address
326 North Lewis Rd, Suite 240, Royersford, PA, 19468
Hours
MONDAY-WEDNESDAY: Closed
THURSDAY: 4-10 p.m.
FRIDAY: 2 p.m.-Midnight
SATURDAY: Noon-Midnight
SUNDAY: Moon-8 p.m.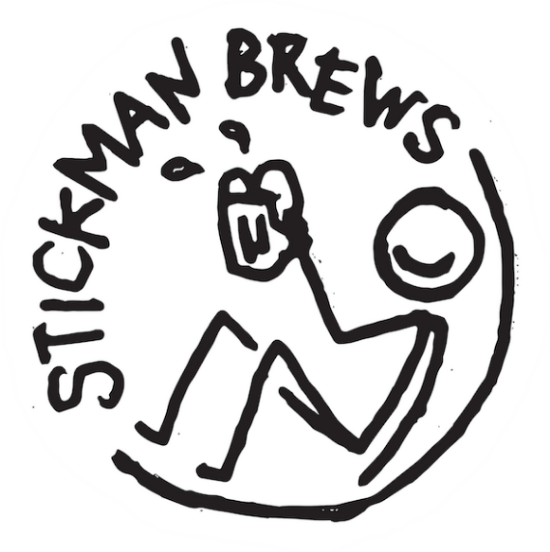 ---