No Comments
Epic Brewing Company | Oak & Orchard: Syrah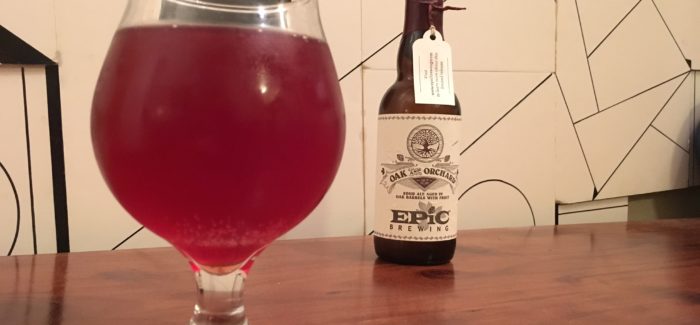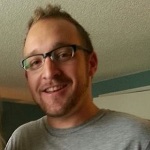 I remember attending the celebration for Epic Brewing's first dive into sours in June 2015, including waxing my own bottle of Sour Brainless on Peaches, free peach ice cream and even fire-roasted peaches. The beer was worth the hype and I was immediately excited to see how this souring program would grow.
In just over a year, Epic has shown the maturity of this system with the first release in the new Oak & Orchard series, which highlights wine features by skillfully manipulating wild yeast and blending selected seasonal fruits. The first blend is a Syrah-inspired sour and includes blueberries, boysenberries and black currants.
Upon the initial pour, an acidic and inviting dark fruit aroma overtook my senses while the beer enveloped the glass with a dark ruby hue. With the first sip, I realized this beer was a unique hybrid of beer and wine characteristics. The cold brew was dry like a good red wine. As the beer warmed, the dark and delicate fruit flavors started to bloom. The initial tartness quickly transitioned into a jammy sweetness before the dry finish immediately made me want more.
Currently, Oak & Orchard Syrah and Pinot (the second batch in the series) are only available in 12.7-ounce bottles in Denver at the RiNo taproom. If you are interested in future releases in the Oak & Orchard series, be sure to follow Epic Brewery's social media accounts.
https://www.instagram.com/p/BK_O1QYhyLE/?taken-by=epicbrewingden
---