No Comments
Evil Twin Brewing | Modern IPA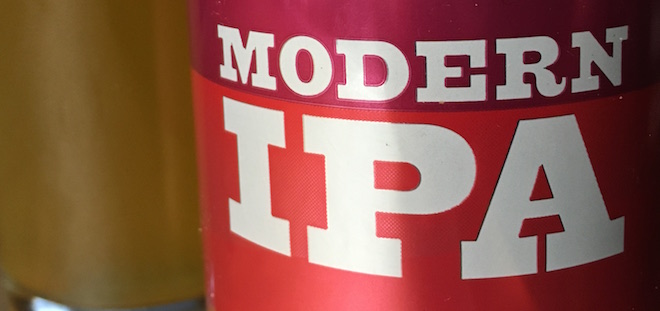 ABV: 6%
The modern India Pale Ale is a much different beverage than the one that was shipped to the British colonies in India 200 years ago. That change accelerated greatly with the emergence of the American craft beer industry in the late 20th century. Evil Twin Brewing wanted to celebrate that evolution and created Retro IPA and Modern IPA.
While Retro IPA was meant to emulate ales of the 1980's, Modern IPA is an homage to contemporary American IPAs. Modern IPA pours a hazy gold with an ample dollop of fluffy white head. From first sip until final swallow, this beer has a nice undertone of dank hop bitterness. On top of the dankness, there are layers of citrus and tropical fruits coming from the hops. There is enough malt backbone to hold up the hops in this brew, but not so much that it stands out in any way. Modern IPA finishes crisp and dry, inviting another refreshing sip.
https://www.instagram.com/p/BBQJJgDlbH1/?taken-by=eviltwinbrewing
Modern IPA is firmly modeled after those New England-style IPAs that we all know and love, but adds some piney dankness, which is more prevalent on the West Coast. This combination creates a beer that is more than the sum of its parts. It is the state of the IPA as we know it, and represents all of the things that the style has grown to become.
In short, Evil Twin Brewing's Modern IPA is an amalgamation of all the qualities that we like in our IPAs right now. In five or ten years, when our collective tastes have evolved once more, beer like this will bring fond memories and nostalgia. Right now, however, this beer could be considered a State of the IPA address. Modern IPA is no less than what its name implies, but it is also a lot more.
---