No Comments
Founders Brewing Company To Release Frootwood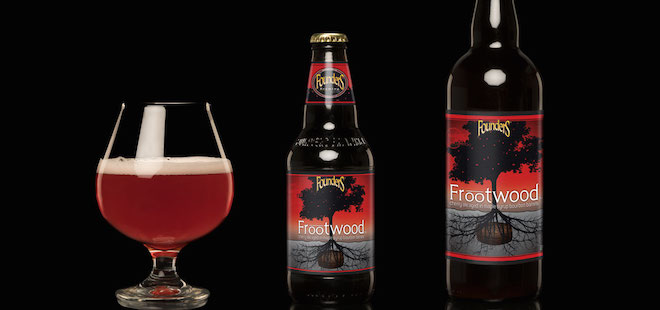 As Founders Brewing Company enters its 20th year of brewing, they have announced the release of the first beer from their 2017 Barrel-Aged Series. Frootwood is a cherry ale aged in oak barrels that have previously held both bourbon and maple syrup.
"A light-bodied cherry ale is probably not the first thing that comes to someone's mind when they consider a barrel-aged beer. We love playing with expectations and Frootwood is proof of that." -Dave Engbers, Founders Brewing Company, co-founder and president
https://www.instagram.com/p/BO5Y_wAgHif/?taken-by=foundersbrewing
Founders announced the Barrel-Aged Series at the end of last year as a celebration of their well-known barrel-aging program. The Barrel-Aged Series will consist of six beers released throughout the year and includes current Founders mainstays KBS (April 2017) and Backwoods Bastard (November 2017). The three yet-to-be-named releases will be announced later this year.
Frootwood will be initially released in the Founders' Grand Rapids, Michigan taproom on January 13. This brew will be available in some states as early as January and across the brewery's entire distribution footprint by February. Package options will include 4-packs of 12-ounce bottles (MSRP $14.99) and 750ml bottles (MSRP $11.99).
For more information regarding this release, visit the Founders Brewing Company. You can also follow them on Twitter, Facebook, Instagram, and YouTube.

---