No Comments
Great Divide's Denver Pale Ale Artist Series #2 Featuring John Vogl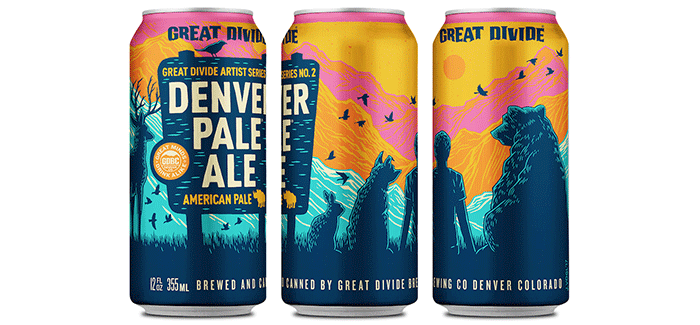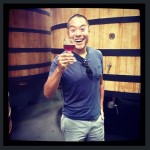 Last June, Great Divide took their iconic, but somewhat dated Denver Pale Ale and reimagined every aspect of the beer. Not only did its 20+ year old recipe receive a facelift, evolving from an English to an American-Style Pale Ale, but it's label design was re-imagined for a newly introduced canned format.
Paying homage to the artistic roots associated with its new Barrel Bar location's home in the River North Art District, Great Divide's yearly rotating Artist Series features the work of a new local illustrator each year.
Last year's debut showcased the work of Josh Holland, who portrayed Denver's skyline nestled at the base of a towering mountain landscape, which was then sandwiched above by an amalgam of assorted nods to the city of Denver. Holland had the indelible task of paving the way for DPA's new identity, but was also given the responsibility of passing the torch to his successor.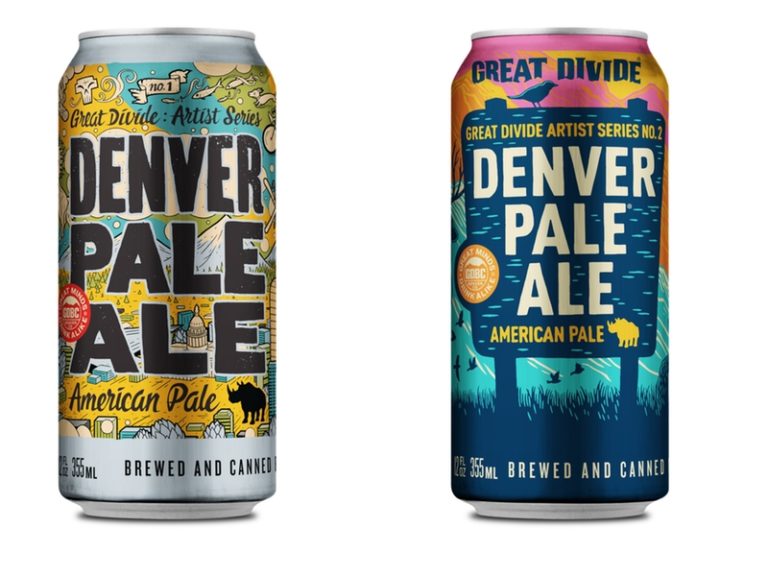 "We don't want to just find artists like any other contractor, instead we wanted there to be a mutual respect and enthusiasm towards what we are all doing. It makes the process more organic, and more importantly, it makes it way more fun for everyone," said Marketing Manager Shannon Berner.
This year's Artist Series features the work of John Vogl, The Bungaloo, whose previous design work has included clients ranging from Target, Never Summer, Mountain Dew, and HP to breweries like Dogfish Head and Denver's Baere Brewing. We spoke with John about approach toward this year's Artist Series design for Denver Pale Ale.
John tell us about your vision when planning the design for this project?
Great Divide had a few things they were looking for in any design, so that served as a good jumping off point. I really wanted to make something that "felt" like Denver, as opposed to showing anything specific from around town.
How did you aim to differentiate or perhaps build last year's artist design?
I think Josh did a really amazing job with last year's design, but it didn't alter my approach. We have different styles. If anything, I just wanted to make sure I was able to replicate some of the strongest aspects of his design. It really stands apart in the rows and rows of microbrews we have here, I tried to make sure my design did the same.
You've done some brewery label design work in the past. What's your approach toward beer projects in contrast to your other works?
It varies a lot, and really depends on the brewery. With some projects, I've been approached with a very specific idea, they just want me to execute it. Other times, I've been given a bit longer leash and allowed to explore a bit more. At the end of the day, I want it to be something I'm happy with, but, more importantly, it needs to be something that the brewery loves and properly represents them.
Aside from beer design, you do a lot of work with show posters, tell us about how you got involved with this line of work and where else can people find your designs?
I have done a lot of show posters and work in the music industry, which is a fun, albeit very unprofitable, line of work. The nice thing about show posters is that they get your work in front of a lot of people. I think the progression to package design is pretty natural, given that you're trying still trying to attract attention, and make something people want to collect.

I've been fortunate that my show poster work has led to opportunities in illustration, package design, apparel design, and some gallery work. I certainly don't have a set path I'm trying to follow, but I do my best to make sure the work is always good, and I'm always thankful and excited when new opportunities come up.
Denver Pale Ale Artist Series #2 Launch Party – Friday, June 2 from 6-9pm at Great Divide Barrel Bar
Great Divide celebrates the release of Denver Pale Ale Artist Series #2 with a special launch party event on Friday, June 2 from 6-9pm at their Barrel Bar location at 3403 Brighton Blvd, Denver, CO. The event is free and open to the public to attend and will feature Denver Pale Ale firkin tappings, live music, food trucks, games, screen printing, raffles and a chance to meet with artist John Vogl.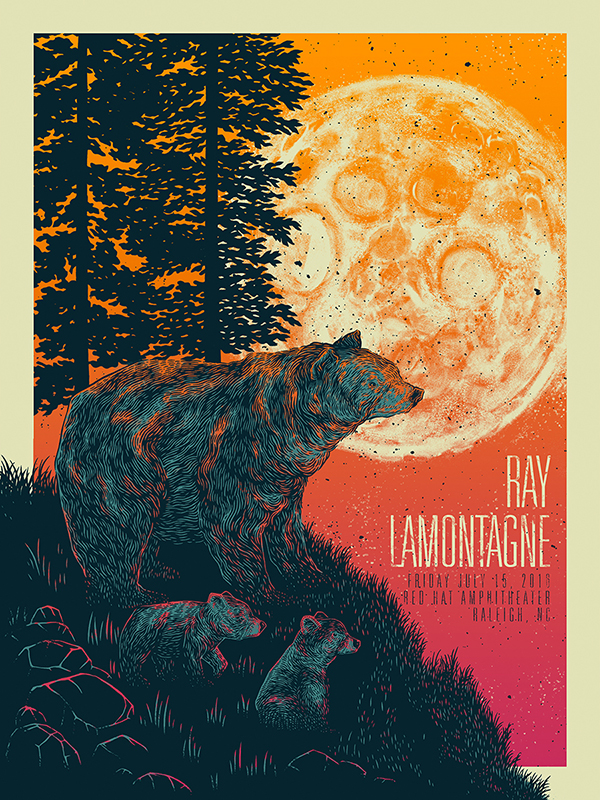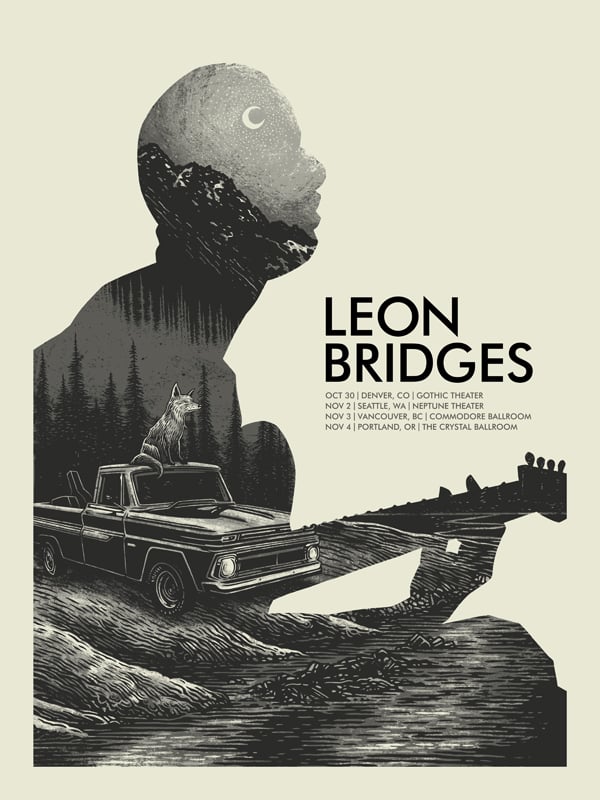 ---