No Comments
2017 Sesh Fest Pour List & Ticket Giveaway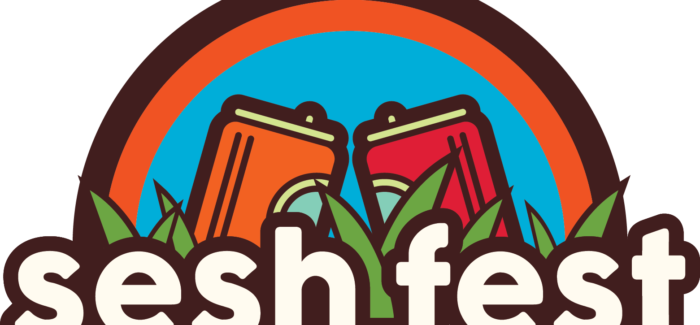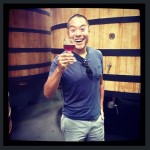 Yesterday we detailed the rise in popularity of approachable, easy-drinking session beers. From Vienna lagers to pilsners, Berliners to Irish dry stouts, kolsches to session IPAs, just because these styles may be low in ABV, doesn't mean they lose out on flavor.
That statement is none more evident than in the pour list for this year's 2017 Sesh Fest, which we preview below. Now in its fourth year celebrating easy drinking, approachable beers, Sesh Fest takes summer vibes to next level introducing fun new elements such as Shandy Land, a section of the fest with never-before created lemonade infused beer shandys. Sesh Fest will also focus on making it a group affair, replete with corn hole, giant beer pong, shuffle board, general lawn games, a live screen printing station, obstacle course, a cider slushie station, food trucks and even a dunk tank.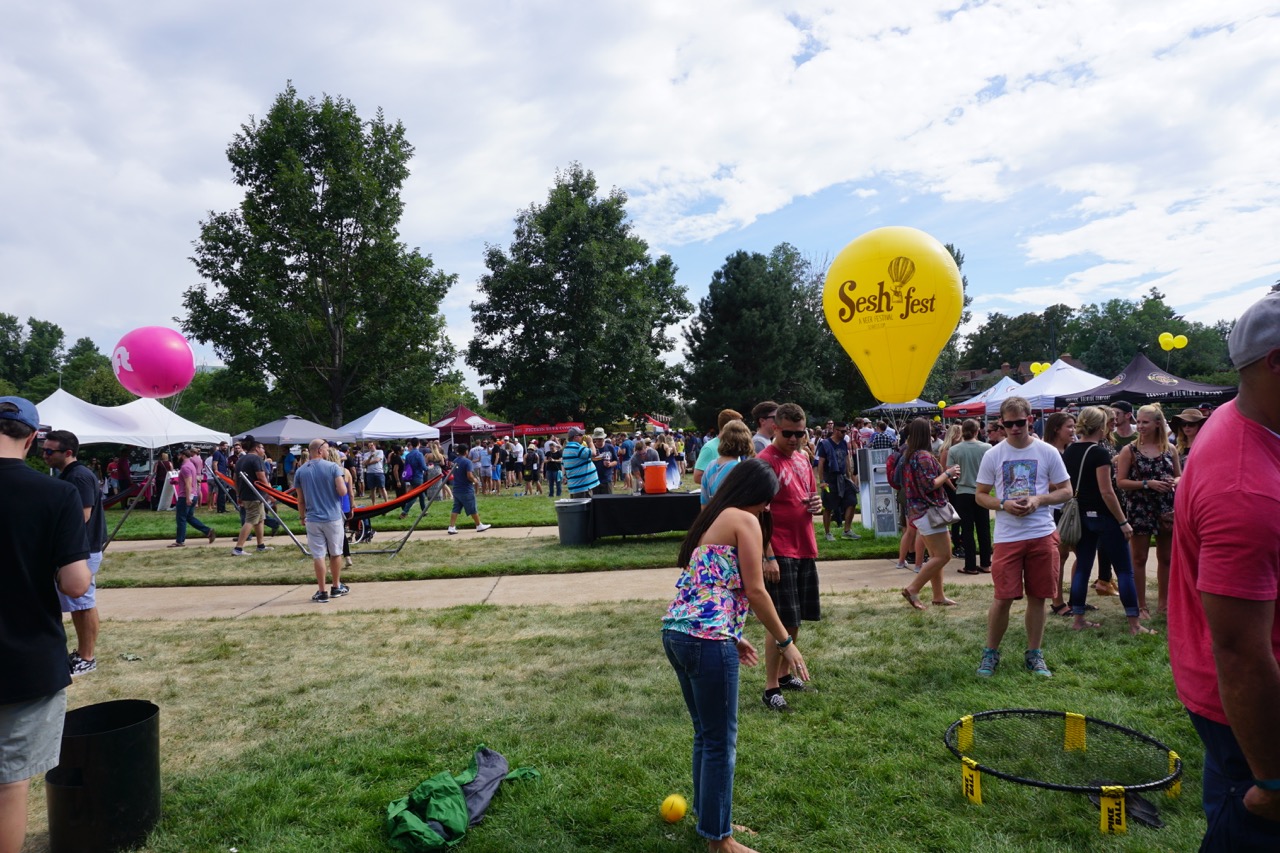 Tickets are currently on sale for Saturday's festival taking place at Denver's Highland Masonic Temple from 3-6:30pm.
Looking to win a pair of tickets?
Sign up for PorchDrinking's Newsletter by emailing your name & Sesh Fest to [email protected]. We'll randomly draw a winner by Thursday afternoon.
Now without further ado, your current pour list for Saturday's Sesh Fest!

14er Brewing Company—Key Lime Cream Ale
A quintessential summer beer with a big nose of fresh key lime citrus up front with a hint of creamy and graham cracker crust lingering on the end. The taste is reminestiant of a true key lime pie from front to back with subtle acidity from the limes slight cinnamon vanilla and a rich creamy and lasting finish.
4 Noses Brewing Company—Tart Mango Wheat
This crisp and tart fruit wheat ale is made with mangos and subtle spices. ABV: 4.7%, IBU: 19
Baere Brewing Company—Baere-liner Weisse
A traditional Berliner Style Weisse with Woodruff syrup. ABV: 4.0%
Baere Brewing Company—Dry Hopped Gose
A Gose with sea salt, coriander, and dry hopped with Nelson Sauvin Hops. ABV: 4.0%
Baere Brewing Company—A Little Love
A traditional Saison dry hopped with Hallertau Blanc. ABV: 4.5%
Baere Brewing Company—Makin' Noise Collaboration
A Norwegian farmhouse ale brewed with Scandinavian malt from Viking and Kveik yeast. ABV: 4.3%
Beryl's Beer Company—Yöur Gaarden (Belgian Wit)
Light, refreshing, subtle spice and citrus notes.
Beryl's Beer Company—Mila Rouge (Petite Sour w/ Black Currant and  Pink Guava)
Bright and tart with tons of grapefruit with a touch of sweetness from the guava.
Black Bottle Brewery—Hopelessly Devoted (Saison)
This straight up Saison is brewed with German Pilsner and Vienna with the addition of wheat and is hopped with EKG and Saaz. ABV: 4.6%
Black Bottle Brewery—Doby (Session IPA)
Similar to Scuba Steve but brewed with a lower ABV in mind, this beer is hopped with Simcoe, Crystal, Mosaic, and El Dorado and dry hopped with Mosaic and El Dorado. ABV: 4.6%
Call to Arms Brewing Company—Berkeley Blond Ale
An homage to the brewery's neighborhood and brewed with Colorado's warm weather in mind, this lightly tart Blond Ale offers soft notes of blueberry, pineapple, and pear.
CAUTION: Brewing Company—The Earl
An Earl Gray English mild ale brewed with copious amounts of Earl Gray with that signature aroma of oranges, bergamot, vanilla, and tea.
Cerebral Brewing—Smooth Moves
A Berliner Weisse conditioned on guava, strawberry, pineapple and lactose.
Cerebral Brewing—Muscle Memory
An American Pale Ale brewed with oats and hopped with Centennial, Simcoe and Mandarina.
Colorado Cider Company—Radl'ah Session Cider
Made with fresh pressed apple juice, lemongrass and lemon balm, this session cider is similar in style to a German radler and is 100% gluten-free. ABV: 4.25%
Crooked Stave—Petite Sour Rosè
Primary fermented with a mixed culture of wild yeast, each batch of Petite Sour undergoes a secondary fermentation in large oak foeders with a generous amount of whole fruit. Showcasing the second use fruit skins for a light rose color and strawberry aroma we aged this beer on the skins or raspberries. Petite Sour Rosé is the perfect sour beer for all seasons and occasions. ABV: 4.5%
Elevation Beer Company—Pilsner
Pours light gold, with aromas of honeysuckle and German noble hops. Moderately dry and slightly bitter, this beer has all of the traits you have come to expect from a celebratory lager.
Elevation Beer Company—Wit
Aromas of grains and citrus with flavors of subtle orange zest and wheat meld with coriander and spice. Easy drinking with an effervescent finish.
Epic Brewing Company—Los Locos Mexican-Style Lager 
A bright golden lager inspired by the warm sun and white sand beaches of the Gulf. This easy sipping beer has just a hint of malt sweetness, a dash of sea salt & a refreshing splash of lime. It's the perfect summer afternoon in a glass.
Epic Brewing Company—Tart n' Juicy Sour IPA
The clean, puckering tartness of kettle-souring is combined with an abundance of juicy, citrus driven hops to create a beer that's the best of both worlds.
Fiction Beer Company—Parallel Structure (Limeade Sour)
Limey from start to finish! This beer is bright golden with transient head with a faint hint of kaffir lime leaves on the nose, strong citric sour taste and sweet limeade finish.
Fiction Beer Company—Tiger Lunch (Blood Orange Blond)
The bright flavor of over 1.5lb per gallon of blood orange was added to Fiction's American Blond base recipe.  The result is a malty, crisp, clean and citrusy session beer.  A perfect summer refresher.
Goldspot Brewery—Risky Business
This dry-hopped pale ale has Mosaic and Galaxy hops that gives way to a dank, tropical profile with notes of pineapple and passion fruit. This is a hoppy beer that you can drink on any warm day. ABV: 5.0%
Goldspot Brewery—Julia's Blessing
Named after owner Matt Hughes wife Julia, this lightly hopped Kolsch style ale features flavors of straw, wheat and rock candy. ABV: 5.0%
Great Divide Brewing Company—Zwickelbier
This unfiltered German ale is malt-forward with tones of bread and toasted cracker and just enough earthy hop character for a crisp finish. The addition of Mandarina Bavaria hops brings a surprise hint of tangerine and citrus.
Great Divide Brewing Company—Roadie Grapefruit Radler
Brewed with natural grapefruit puree, this easy-drinking ale pours a hazy sunrise gold and is bursting with citrus aroma. Unique in its class, this Radler is refreshing and slightly tart, with just enough bitterness to keep both cyclists and spectators coming back for more. ABV: 4.2%
Holidaily Brewing Company—Buckwit Belgian
This Belgian-style wit captures the essence of a summer session beer with an orange undertone and a hint of coriander. Kick back, soak in some rays and satisfy your thirst with the refreshing taste of Buckwit Belgian.
Horse & Dragon Brewing Company—Hüll Melon Session IPA
Brewed with an emphasis on Hüll Melon hops, each time you smell this straw-golden beer you'll pick up something different such as aromas of pine, cantaloupe, honeydew, peach or a grassy fresh aroma that'll remind you of the hard work you just did mowing the lawn. When the hops are combined with Mandarina Bavaria, the resultant flavors of light grapefruit and lemon dance across your tongue. The beer is light-bodied and finishes brightly.  One pint may not be enough of this ultimate summer refresher! Hüll day, every day! ABV: 4.5%
Horse & Dragon Brewing Company—Surf & Rescue Coconut-Lime American Wheat
This is your refreshing and flavorful hot-weather go-to beer. A light American wheat beer base is laced with substantial amounts of Makrut lime leaves, evident in both aroma and taste.  Organic shaved coconut rounds out the mouthfeel and gives a smooth, silky texture that contrasts with the slight peppery bite of the lime.  On breathing out, you'll be revisited by both of these flavors. ABV: 4.5%
Horse & Dragon Brewing Company—Sage Adweisse Berliner Weisse
A light, effervescent, slightly tart wheat ale that tastes refreshing.  Dominant ingredients are evident from the first sniff: wheaty goodness mixed with traditional German yeast scents and a hint of tartness. Slight souring is present due to an initial addition of lactobacillus to the mash, and one glass will make you wonder why anyone ever put a lime in a beer. An extremely quaffable drink, in 1809 Napoleon's troops dubbed Berliner Weisse the Champagne of the North.  ABV: 3.6%
Intrepid Sojourner Beer Project—Belgian Blonde
This beer is light and crisp with a healthy dose of Belgian yeast spice on the nose. ABV: 4.5%
Intrepid Sojourner Beer Project—Scottish 80 Shilling
A slightly malty, sessionable beer to enjoy on a beautiful day. ABV: 4.2%
Liquid Mechanics Brewing Co.—Kolsch
Crisp, clean, and refreshing, this German beer boasts an almost Cheerio malt flavor and aroma with hints of mild green apple/pear characteristics. Great for summer patio sipping.  In a world of adjunct beers and super hoppy IPA's, sometimes you need a beer that tastes like a beer, this is it. ABV: 5.0%
Little Machine Brewing—Fun City Session IPA
Hopped with Vic Secret and Mosaic and with local malt from Root Shoot Malting. ABV: 4.9%, IBU: 65
Lost Highway Brewing Company—Peachy Peachy Kissy Kiss
A tart and refreshing Berliner Weisse made with peach puree. ABV: 3.2%, IBU 10
Lost Highway Brewing Company—Longest, Wickedest Wit
A classic Belgian White style with a blend of wheat malts and barley, and nicely spiced with orange peel and coriander. ABV: 5.0%, IBU 15
Makin' Noise: A Pussy Riot Beer with Goldspot Brewing
Kveik dry hopped with Eldorado & Azacca. ABV: 4.2%
Makin' Noise: A Pussy Riot Beer with Black Sky Brewery
Kveik with Bergamot. ABV 5.2%
Makin' Noise: A Pussy Riot Beer with Baere Brewing Company
Kveik with Juniper and Hallertau Blanc. ABV: 4.3%
Makin' Noise: A Pussy Riot Beer with Colorado Plus Brew Pub
Kveik with Juniper & Honey. ABV: 4.8%
Mockery Brewing—Mukduk Cucumber Berliner Weiss
Mukduk Cucumber Berliner Weiss starts as a traditional German Berliner Weiss but then 700 lbs of peeled and diced cucumbers are added to the beer, aged for four days, resulting in a light, crisp, tart German ale that is great for a hot day. ABV: 3.2%
Odell Brewing Co—Loose Leaf Session Ale
Crisp and refreshing like any respectable session ale, but a bit more hop-forward and flavorful than some. ABV: 4.5%
Odell Brewing Co—Easy Street
Light in color with refreshing citrus undertones, Easy Street is an unfiltered American-style wheat beer. The yeast gives the beer a nice, smooth finish, a slight fruit flavor, and its distinct cloudy appearance. ABV: 4.5%
Odyssey Beerwerks—Palm Tree Pilsner
An homage to the islands, with a flourish of spicy hops and a deep malt character, this Pilsner is crisp and refreshing. Best consumed while wearing shades and basking on a beach. ABV: 4.7%
Oskar Blues Brewery—Pinner
This drinkable IPA uses several varieties of hops to target the ever-evolving flavor. With tropical fruits, citrus juices, pineapple and spice berry up front in the aroma and flavor, the biscuit and toasted bread at the back balance out all the hops and make a great finish to go on to your next can of PINNER. It's the perfect beer for a little sip, sip, give. ABV: 4.9%, IBU: 35
Oskar Blues Brewery—Beerito
This is a light bodied, amber Mexican lager brewed with premium German and coloRADo sourced craft malts and featuring a crisp accent from noble hops. The mouth feel is incredibly smooth with flavors of walnut, toasted bread, plum, honey and cocoa – 4% ABV doesn't always come with this kind of character. IBU: 21
 
Our Mutual Friend Brewing Company—Simcoe Smash Pale Ale
A dank session pale ale brewed with Pale malt and Simcoe hops. ABV: 4.7%
Prost Brewing —WEISSBIER
Weissbier (Vice Beer) is a traditional German wheat bier. With flavors of banana and clove this Bavarian specialty is well known within our market. With its slightly citrusy and sweet flavor it is perfect for the summer or any time you just want an easy drinking flavorful bier. ABV: 4.5%, IBU: 12
Prost Brewing—KÖLSCH
This bier is delicate and pale with less bitterness than a Pils and less sweetness than a Helles. A subtle fruitiness is the hallmark of this classic style from Köln. Along with Alt, this is one of the last ale holdouts in Germany. ABV: 4.6%, IBU: 22
Ratio Beerworks—New Wave (Strawberry Berliner Weisse)
Warmer days are upon us, which means it's time to cool down with our summer seasonal, New Wave. New Wave is a kettle soured, Strawberry Berliner Weisse brewed with patio sessions in mind. This bright pink Berliner Weisse is light, tart, effervescent, and clean on the finish. Strawberries are the dominant flavor profile, as each batch is fermented on over 300 pounds of real strawberries. ABV: 4.0%, IBU: 5
Ratio Beerworks—Rented World (Session IPA)
Inspired by the Possible Worlds collaboration which includes Call to Arms, Cannonball Creek, Station 26, and TRVE, Rented World was such a staff favorite, that Ratio brought it back as a Session IPA. For Rented World, employed are the highest volume of late aroma hops to date, with massive amounts of Citra and El Dorado. This easy-drinking session IPA is big on bright citrus and pine flavors, but a mere wrinkle on the harsh bitterness scale due to the limited use of bittering hops. ABV: 4.8%, IBU: 41
Resolute Brewing Company—Resolute Session IPA
A decidedly hoppy and bitter, sessionable American pale ale, showcasing modern American hop varieties.
Resolute Brewing Company—Resolute Hefeweizen
A beautiful hazy, straw-colored, refreshing German wheat beer with high carbonation, a delectable dry finish, a fluffy mouthfeel, and a distinctive banana-and-clove yeast character. Unfiltered and traditional in every sense of the Bavarian style.
Resolute Brewing Company—Resolute Robust Porter
A moderate-strength traditional style Porter with a roasty character and bitterness. The Resolute Porter has a subtly robust profile of chocolate, coffee, caramel and a roasted malty presence. Pours silky black with a creamy tan head.
River North Brewery—FarmHouse
Brewed with a very particular strain of yeast that produces a slew of gorgeous Belgian esters. ABV: 4.6%
Ska Brewing Company—True Blonde Ale
A crisp Blonde Ale that's golden in color, medium in body—she's brewed with the help and the honey of Durango's Honeyville™ bees.
Ska Brewing Company—Rudie Session IPA

Rudie begins with a big fruity hop aroma of pears and watermelon candy, but is relatively low in actual bitterness.
Ska Brewing Company—Pink Vapor Stew- Ska Mod Project #1
A tropical medley of citrus, sour and tart flavors blended together originally for the brewery's 21st anniversary.  Citra and Belma hops combine with beets, carrots, ginger and apples turning the brew into a Pink Vapor Stew!
Something Brewery—Beez Knees (Honey Blonde)
Made with 5 pounds of honey per barrel in a light refreshing American blonde. A great sesh beer for a hot day. ABV: 5.0%
Something Brewery—Peach Walker (Berliner Weisse)
40 pounds of peaches went into this amazing medium sour kettle Berliner Weisse. Super crushable for a summer day. ABV: 4.5%
Something Brewery—Vantastic (Vanilla Coconut Tea Infused Porter)
Made with vanilla coconut robust tea and 12 pounds of sweetened coconut with half toasted in a smooth chocolate Porter. ABV: 5.0%
Soulcraft Brewing—Helles (German Style  Light Lager)

Moon Itcher is brewed with Pale German Pilsner malt and balanced by German Noble hops.  Body is light and crisp accented by a solid hop bitter.  A floral hop aroma is evident in the dense rocky head.  ABV: 4.5%
Soulcraft Brewing—Coconut Milk Stout (Milk Stout Infused with Real Toasted Coconut)

This Milk Stout is brewed with the traditional addition of lactose, or milk sugar.  This adds a subtle sweetness and creaminess to counter the heavy roast flavors from darker malts. Hand toasted coconut is added to the finished beer, creating an intense flavor and aroma of coconut and chocolate.  Body is full with a semi-sweet, coconut finish. ABV: 4.6%
Station 26 Brewing Company—Lemondrop Wheat

A bright and summery American wheat beer brewed with Lemondrop hops and lemon. Gluten-reduced. ABV: 4.5%, IBU: 17
Station 26 Brewing Company—Passionfruit Gose
This lightly tart German wheat beer was kettle soured for 18 hours, brewed with pink Himalayan sea salt and fermented on passionfruit puree. ABV: 5.0%, IBU: 13
Steamworks Brewing Company—Colorado Kolsch

It is a light and crisp derivative of a German-style Kolsch bier characterized with a hint of sweetness. An amazingly quenching ale, it is popular year-round beer that has won 4 Silver medals at the Great American Beer Festival, and one Silver medal at the World Beer Cup in Koln, Germany.
Stem Ciders—Raspberry & Pear Apple Cider Slushies
Stem Ciders—A Salted Cucumber
A collaboration with The Real Dill, this is a hopped apple cider with fresh cucumber juice and sea salt.
Strange Craft Beer Company—Cherry Kriek
Think cherry pie in a glass. Think cherries picked fresh from the tree. This Belgian Blonde Ale has so many cherries crammed into every glass even the foamy head is red. ABV: 5.0%
Strange Craft Beer Company—Fallout Pale Ale
Brewed in the aftermath of our 2016 Dr Strangelove Barelywine batch, this small Pale Ale explodes with hop presence. After the initial air burst of Citra and Mosaic aromas, the shockwave of citrusy hop flavors overwhelms your senses. But never fear, this small Pale is so sessionable, you can always order a second before you reach ground zero. ABV: 4.4%
Telluride Brewing Company—Whacked Out Wheat (American Style Wheat)
An easy drinking American style wheat. It's light, crisp and extremely refreshing. 2015 GABF Silver winner.  and 2016 World Beer Cup Silver winner. ABV: 4.9%
Telluride Brewing Company—Greensky Blue Ribbon (Mosaic Hopped Lager)
Brewed with the band Greensky Bluegrass, this lager is golden in color while crisp in flavor, and finishes with a light hoppy backbone. Perfect for taking down the river, smacking homeruns in the park—and of course—listening to Greensky Bluegrass! ABV: 4.7%
The Brew on Broadway (The BoB)—US 285 Kolsch   
This Kolsch is brewed with Pale malt barley with an addition of some Munich Malt, and then hopped with Hallertauer and Saaz hops and finished with a Kolsch ale yeast. ABV: 4.9%, IBU: 22
The Brew on Broadway (The BoB)—Little Dry Creek Australian Sparkling Ale
This beer starts with a popular down under and unique hop called Pride of Ringwood.   A spicy hop reminiscent of woody or earthy notes is combined with English Maris Otter, Australian Yeast, and finished with Champagne yeast to give this seasonal ale a nice dry crisp finish. ABV: 4.9%, IBU: 32
The Post Brewing Company—Howdy Beer (All-American Pilsner)
Post has taken the notion of the American Pilsener and have refreshed and renewed it as a gloriously drinkable celebration of our unique American brewing heritage and amazing American ingredients. This smooth, drinkable pils features a lovely American hop flavor and aroma which gives way to a delicate malt flavor that finishes crisp and clean. ABV: 4.5%
Upslope Brewing Company—Craft Lager     
A premium American lager brewed entirely of malted barley. Snowmelt-infused and river-ready, this Colorado-style session beer stands side-by-side with our family of premium ales to bring you a clean, easy, light-bodied lager for the ages.
Upslope Brewing Company—Belgian Style Blonde w/ Guava
This sessionable Belgian Style Blonde Ale is brewed with guava puree, premium pilsner malt, white wheat and East Kent Golding hops. At a modest 4% abv, it's bright, crisp and light bodied – an effortless sipper with a tropical touch.
WestFax Brewing Company—Cilantro Lime Ale
A light American Ale, brewed with lime zest, lime juice, and cilantro.  The citrusy lime presents itself first but gives way to the floral, earthy cilantro in the finish.   Perfect for taco Tuesday or patio drinking on a hot summer day.
WibbyBrewing—Mountain Mann Mild
A sessionable, mildly roasty, mahogany larger. Brewed with traditional English malts and American hops. ABV: 4.5%
Wibby Brewing—Lightshine Radler
Lightshine Helles with a splash of raspberry lemonade. The perfect combination of sweet and tart. ABV: 4.5%
Wonderland Brewing—Tweedle Weiss Stone Fruit
This is a belgian wheat beer brewed with apricots and peaches.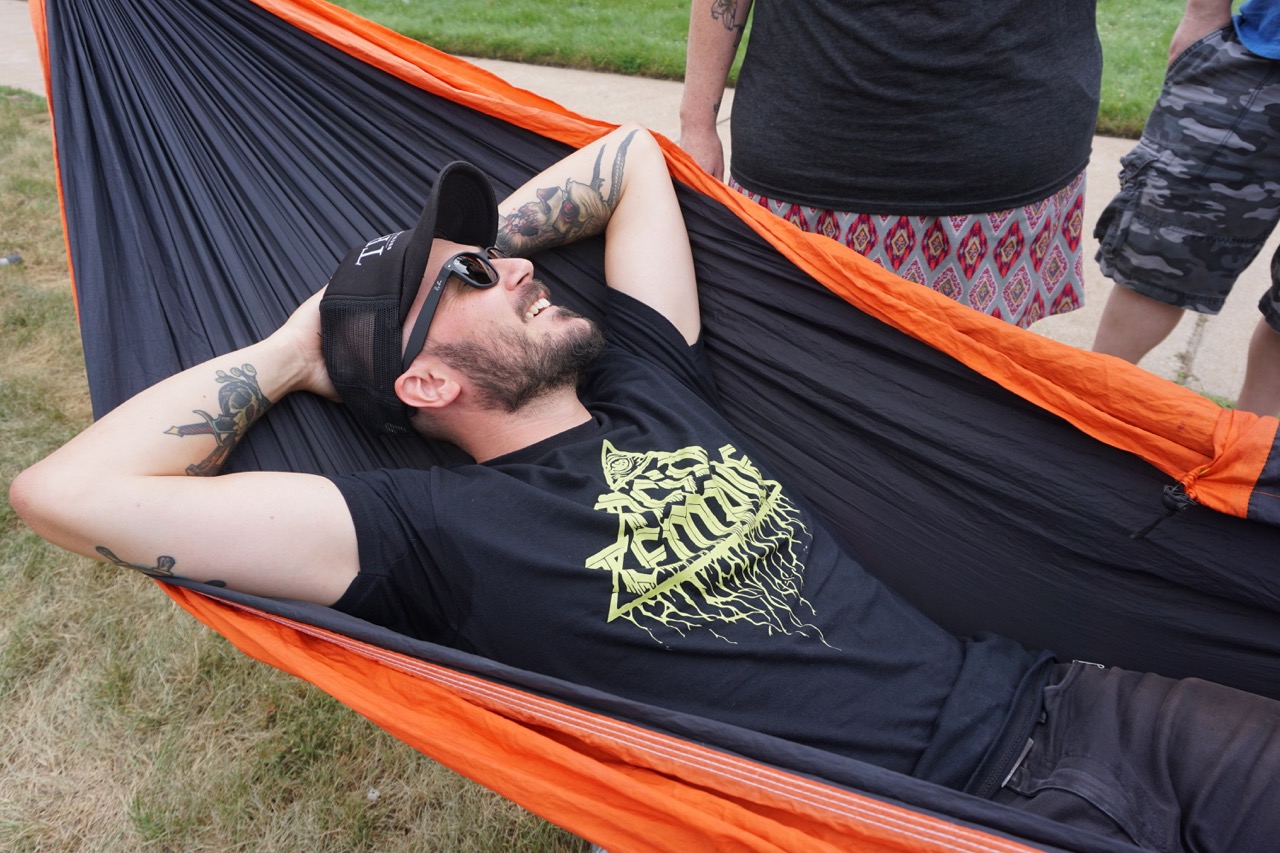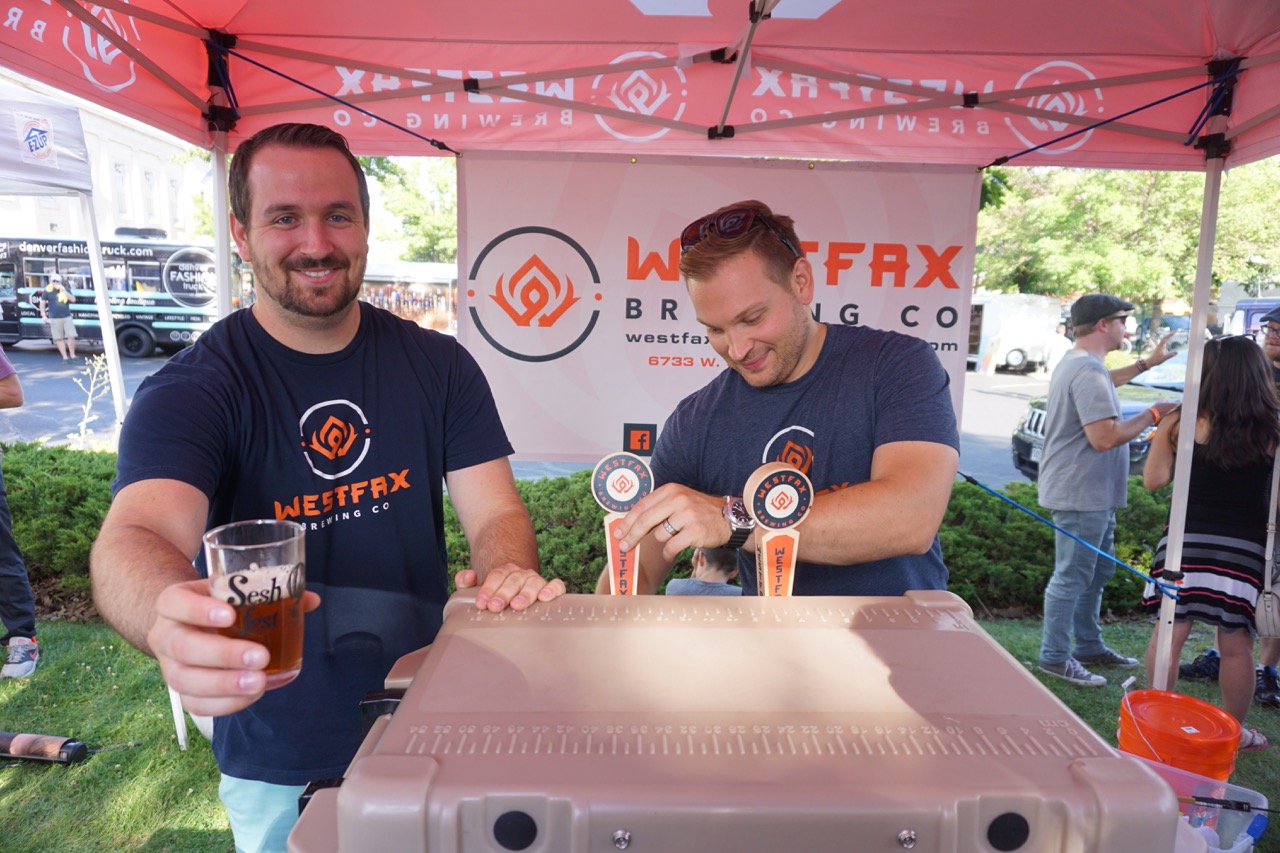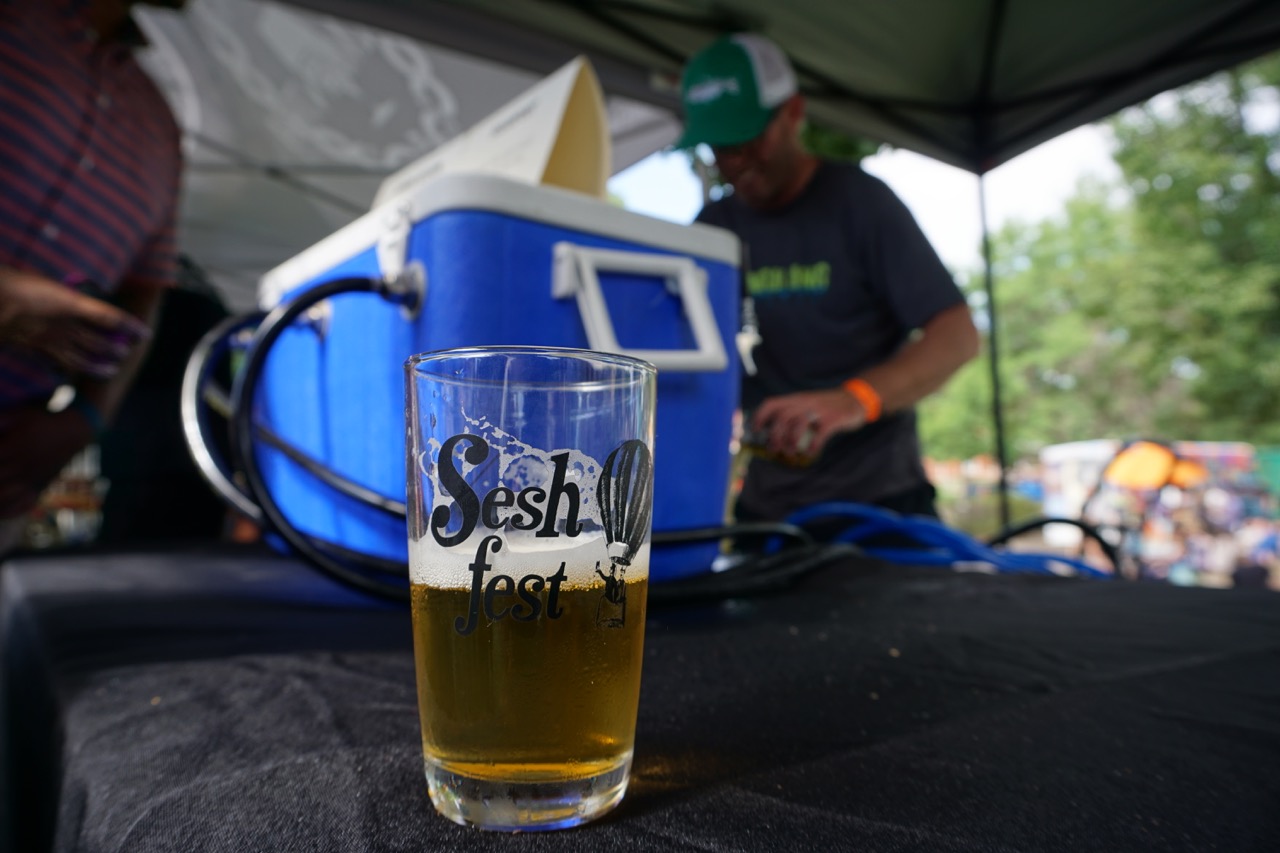 ---