No Comments
Couples of Craft | Rose Ann & Charles Finkel of The Pike Brewing Co.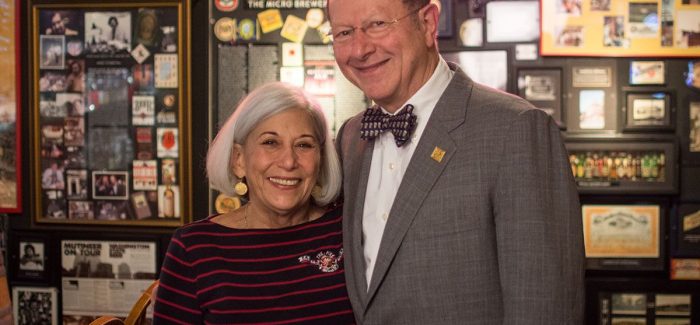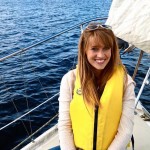 Just like in any other city, Seattle has its fair share of beer celebrities. The electricity that craft pulses through this town, not to mention the quality of the drinks themselves, make it near impossible not to point and whisper when some of our favorite owners or brewers make cameos in their respective taprooms. So, when I sat down with Rose Ann and Charles Finkel, owners and founders of The Pike Brewing Company, and some of the original craft pioneers in Seattle, I couldn't help but be just a bit starstruck.
That said, my dear-in-the-headlights-like demeanor wore off quickly—turning into awe, amazement and a slew of questions. Rose Ann and Charles, who are perhaps the most delightful, approachable and charismatic people in all of Seattle, are overflowing with stories, experiences and relationships that are worthy of their own Hollywood blockbuster.
Here's what I learned about my new favorite celebrity couple, who recently celebrated the 28th anniversary of their brewery.
There's More on Their Resume than Pike
These days, Charles and Rose Ann are known for Pike. And for good reason. The brewery, which is now located around the corner from Seattle's Pike Place market, is one of the first breweries in the city that's still standing today. It is, undoubtedly, a pillar of the craft community.
But Rose Ann and Charles' careers aren't just Pike. They have spent their lives exploring beer and wine—with Pike just being the result of those experiences.
"We were in wine before we were in craft beer," explained Rose Ann.
"We started our own [wine] company [in 1969]," echoed Charles. "That was, from the beginning, conceived to be a national importer of very quality wines from independent farms and families in Europe. I was selling those wines in California."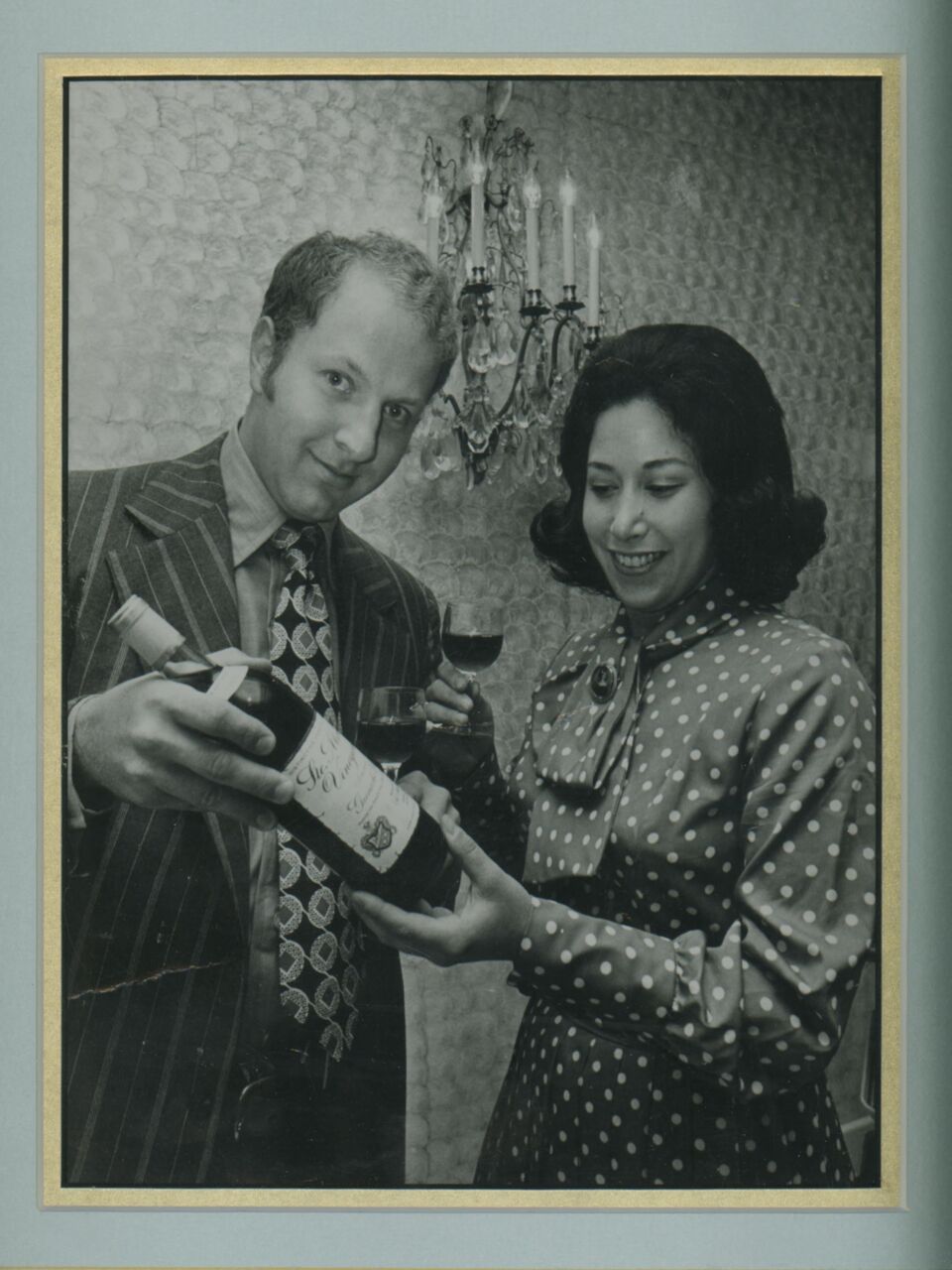 From there, Charles became an agent for Chateau Ste. Michelle with that job bringing the couple to Seattle.
"I thank [Chateau Ste. Michelle] for that move every day of my life. I love Seattle," Rose Ann said fondly.
After Chateau? Then came beer. In 1978 the couple founded another company—this one specializing in craft beer.
"It was the first company to specialize in craft beer anywhere. There was no blueprint. So my blueprint was what I had done with wine. My goal had been to represent the best Pinor Noir – the best White Riesling—each created by a different winery. I wanted to do the same with beer. So I traveled all around the US and visited all the craft breweries," explained Charles. "I became the agent for those breweries. I forced them to make beers to my specification."
Soon the company expanded so that Charles was also traveling to breweries in European countries, so that their beer could be marketed in the United States. This venture included tapping into one of Charles' specialties: Design.
"We were not only importing their beer, distributing their beers, but I also designed their beers," said Charles, reflecting on making labels and marketing content for family owned companies across Europe.
Fast forward to the couple opening Pike in 1989, which was opened, in part, to be an extension of that distribution company. 28 years later, Pike is still representing some of the best that craft has to offer. Now it just so happens that some of that happens to be made in-house.
They Got Friends, In All the Places
Though I was lucky enough to sit down with Rose Ann and Charles in a one-on-one interview, I also saw them in action a few days later at their 28th Anniversary Party. The two were medal-worthy minglers, weaving in and out of the hundreds of invitees. Despite the massive crowd, it was clear that the couple was making each person feel as if they were the only one in the room. That's skill.
Yes, Rose Ann and Charles have friends. A lot of them. But one, in particular, was instrumental in their craft beer story. Michael Jackson, a renowned beer journalist and historian. The spark for this friendship began, funny enough, in Seattle's University District, in the University Book Store.
"Beer definitely gets its due right now. There is a lot of interest in beer right now—and thousands of books on beer, but that didn't exist when we started," explained Charles. "We went to the University Book Store when we started this, and found The World Guide to Beer. We called the author, who lived in London."
That author, of course, was Michael Jackson.
"We spoke to him and remained friends until his funeral in 2007," Charles said. "He was the most famous writer of beer and spirits. From an academic point of view, he put beer on the map. When he started writing, there were more questions than answers, and he answered most of those by talking about the nature of hops and malt, beer history, and beer consumption."
"It's sad to see that he isn't alive today to see what he has nurtured, and what has happened [in the industry]," added Rose Ann. "I think that, probably in 2006 or 2007, was really when the craft beer movement was taking off. Really taking off."
And though their friend isn't here to see his influence on the industry, it's clear that Rose Ann and Charles are ensuring that craft is what Michael Jackson would have hoped it could be: Educational, experimental, approachable, and felt around the globe.
They're Foodies and Travelers…
"We are the ultimate foodies—we have spent our whole life being foodies," said Charles, as we feast on oysters on the half shell in Tankard & Tun—Pike Brewing's beer and Northwest food centric restaurant that sits atop the brewery itself.
Tankard & Tun, a recent addition to the establishment, is a testament to Rose Ann and Charles' decades long passion for pairing locally sourced (and delicious) foods with their craft beer. It's a bright, inviting space that is filled with beer memorabilia (more on that in a second) and jubilant servers that are eager to give their recommendations. The restaurant, of course, focuses on locally sourced seafood and produce from local farms and forests to bring Northwest pride to your plates. It is also, perhaps, a culmination and consequence of Rose Ann and Charles' decades of traveling around the world in search of food and culture.
"I was the first of my high school peers to go to Europe," reflected Charles. "I went in 1964. At that time people didn't travel. Air travel was exotic and expensive and rare. If you look at [Rose Ann and my] 49 years together, the world of travel has changed astronomically."
And Rose Ann and Charles have undeniably taken advantage of that change. The two have traveled all around the world in search of interesting people, boundary pushing food and the best beer. As we slurp down another oyster, they casually mention stumbling upon a communal olive press in the hills of bologna, making business deals in small pubs in Belgium and Bavaria, looking for antiques in Germany.
But, alas, it all boils down to one thing.
"Our travels are all about food," Rose Ann laughed, while Charles insisted that culture, art and history were also factors.
And through years of traveling—and eating as they go—it's clear that Rose Ann and Charles have learned invaluable information about beer and their consumers along the way.
"The world has changed astronomically—and you can't isolate beer. It's the love of all matter of cooking at home, Asian food, European food, wine and beer and cocktails and spirits. It's all combined with travel and experiences," said Charles.
… And Collectors
Pike isn't just a brewery. Pike is a Microbrewery Museum curated by Charles himself. Decades of collecting authentic pieces of beer memorabilia from around the globe has enabled Charles to offer guests insight into the history of the industry as soon as they walk through Pike's doors.
"When we traveled in the old days we would spend our time collecting," said Charles, citing the beginnings of his passion, with Rose Ann delightfully charming in that he has, at heart, has "always been a collector."
"The Microbrewing Museum started in earnest in 1978. I'm trying to assemble a collection. We've been to a bunch of beer museums in Germany, to collect and to see the direction we would take. And it just grew from there—and it's getting better and better all the time. We don't spend a lot of money, but I have a good eye, and in beer especially, there's an abundance of good stuff."
These days, the Microbrewery Museum has over 15,000 items for visitors to marvel at. And each item serves its purpose.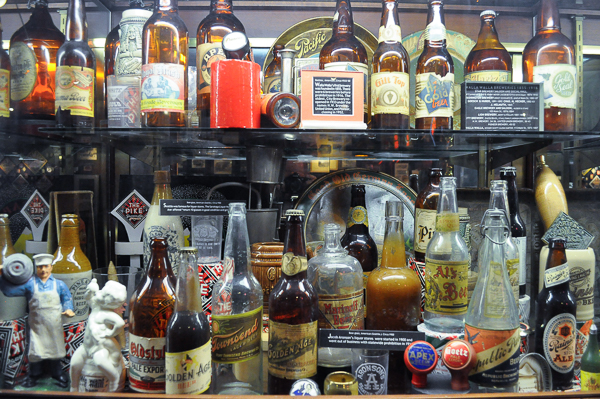 "There's a method to our madness, regarding the museum. I want to tell a story—and I want the items I collect to tell a story and to entertain," said Charles.
"And you can walk around with a beer in your hand, in the museum, and that makes it even better," said Rose Ann, proving a very valid point.
They're Great Partners
Rose Ann and Charles, who are set to celebrate their 50th Anniversary in the coming year, have come a long way since their first date—that first date, appropriately, revolving around wine and beer.
"I asked Rose Ann to go out ot a wine tasting. After the wine tasting we went to a bar where we had Shiner Beer. [There's a quote that says] 'Show me a woman that like beer and I'll conquer the world!', and I found a woman who liked beer. Six months later we got married," said Charles.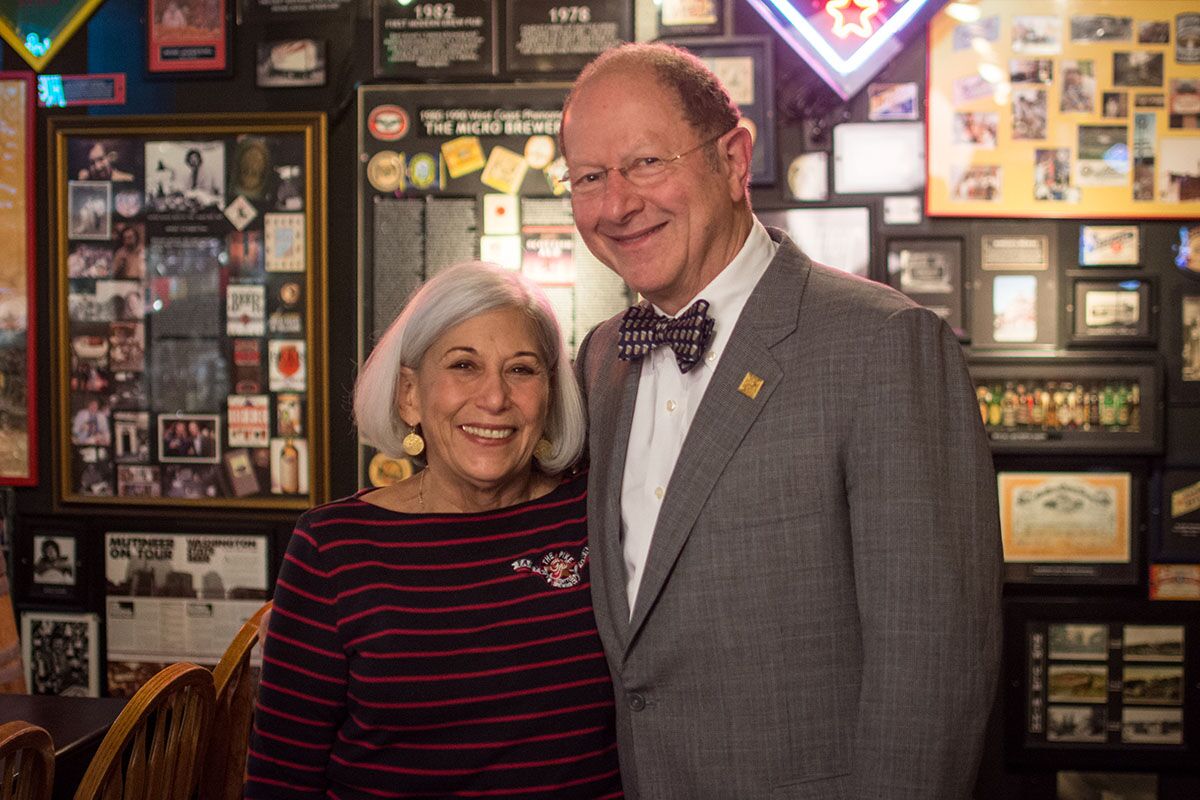 And decades later, Rose Ann and Charles are not only still obviously in love, they are also partners in all senses—in crime, in family, and in business. Pike wouldn't be possible if the two hadn't been in it together with a clear vision of making the company a destination for beer drinkers and enthusiasts, and also a home and community for employees.
"Our employees are our family. We are not bosses," said Rose Ann.
"We are employees, just like they are," Charles finished her sentence. "We want good working conditions and good benefits. We want to be wanted. We want to be fairly compensated."
And as we polish off the last of the oysters, and sip down our last drops of beer, I ask them my final question: What makes the other a good business partner? The answer is heartwarming.
"What makes her a good business partner is organization and persistence. She keeps me organized and is persistent about it," laughed Charles.
"And he nurtures the creativity that I would have otherwise put on the back burner," Rose Ann said as she smiles at him. "It's a good balance. He is the right brain, and I got the left brain by default. I had more of it than he did."
Catch Rose Ann and Charles at Pike Brewing—preferably with a beer in hand, as you soak in 15,000 pieces of beer history.
---