No Comments
Event Preview | Snowbank Beer Pairing Dinner at Mainline Ale House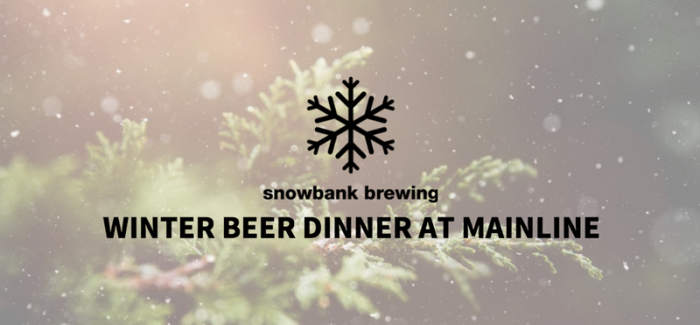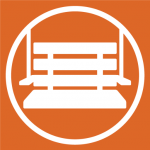 Mainline Ale House is Fort Collins' answer to many of the gastropubs and taphouses across the country. Good food, a wide selection of beers and artisan cocktails and a casual environment make Mainline a popular spot for the craft connoisseurs and foodies in Northern Colorado. That is why Mainline has become notorious for their beer-pairing dinners, incorporating local breweries from Fort Collins and creating a menu that highlights the restaurant's food as well as the beers created by the local brewmasters. This Thursday, February 22 at 7 pm, Mainline will host one of these special beer dinner pairings with the team over at Snowbank Brewing Company.
Known for their Colorado-themed beer names, Snowbank is one of Fort Collins' newer, up-and-coming breweries, that offers patrons exciting flavors and approachable styles. Whether you're a fan of IPAs, more inclined to the imperial side of the spectrum, or are hoping to experience something different like a coffee pale ale, you'll be pleased with the Snowbank menu.
---
Here is a quick look at the menu for the Snowbank Beer Pairing Dinner:
Welcome Beer: Imperial Crank and Brew
First Course: Cucumber Sourado
Arctic Char, mixed green compressed fruit salad, avocado with chili Tobiko dressing
Second Course: Snow Juice Ale
Airline Pheasant, grilled tricolor carrots, Snow Juice demi-glace with purple potato polenta cake
Third Course: Imperial Cacao Wheat
Espresso rubbed venison chop with honey habanero sweet potato hash and heirloom cauliflower finished with a parsnip puree
Fourth Course/Dessert: Zinfandel Barrel Aged Raspberry Dark Ale
Flourless chocolate cake with ganache, salted caramel sweet cream and cherry dark ale gastrique
---
At first glance, the exciting part of this pairing menu is the bold flavors in both the beer selections and the food itself. Cucumber and chili, purple polenta and beer glaze, espresso venison and cacao, and a wine/beer hybrid to cap off desert are all things that stand out initially. Snowbank's strong, high ABV beers are on display, and it will certainly be interesting to see how a boozy beer, with such dominate flavor profiles, will pair with each course.
All in all, this looks to be an exciting and elaborate menu that will take the flavors of Mainline and Snowbank and evolve them into a beautiful night of wonderful food and drink. Be on the lookout for our recap later this week!
Tickets are still currently available for Thursday night's dinner. $55 for a single ticket and $100 for a pair.
https://www.instagram.com/p/BSEtGuPgSLX/?taken-by=snowbankbrew
---