No Comments
The Weekly Buzz | March 30 – April 5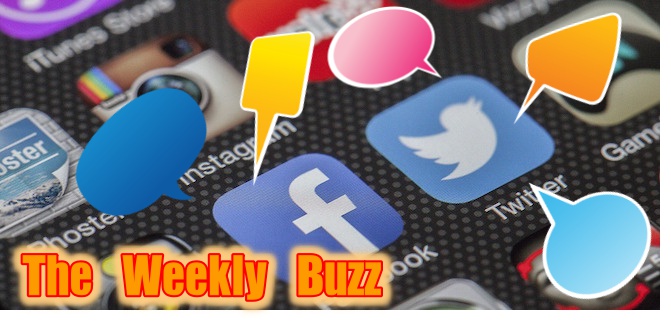 We here at PorchDrinking hope that you spent this week's holy days surrounded by friends, family and fine craft beers. April Fool's Day is a sacred tradition that MUST be observed annually, so that we may keep our rich heritage of tomfoolery alive and vibrant. Without it, we would lose a large piece of what we are as a species. To that end, here is a celebration of nonsense and shenanigans. This is The Weekly Buzz.

Think of all the activities you can do with canned beer!
https://instagram.com/p/Bg9giYUHKir/
---
Happy Anniversary!
https://instagram.com/p/Bg82T9ggU8y/
---
Breweries played a few April Fool's Day tricks this year!
https://instagram.com/p/BhB5p7DgFjJ/
The Summit Beer Hall Renovation Project is coming along nicely, and we're excited to tell you about some of the Beer Hall's new features:
– Full-service 24/7 Taco Buffet
– Live Mariachi band
– Coin-operated laundry
– Exclusive VIP vaping area
More at https://t.co/IGCJRwhcUt pic.twitter.com/F9WONOkL9E

— Summit Brewing (@summitbeer) April 1, 2018
It's finally here: Third Space The Breakfast Cereal! Pour some Happy Place on it and enjoy with a pint of Java Blanca for best results! Available today in our taproom. Open 12-5! #merchandising #mythirdspace #milwaukee #craftbeer #craftbrewery pic.twitter.com/ove8xgXn9l

— Third Space Brewing (@thirdspacebrews) April 1, 2018
https://instagram.com/p/BhB-DB5BgbF/
https://instagram.com/p/BhB_nn2Au1t/
https://instagram.com/p/BhCAwp9Agli/
---
Many breweries closed to celebrate Easter…
Happy Easter, we are closed so our staff can enjoy the day with family.
We open Monday at 4pm.

— Boneshire Brew Works (@Boneshire_Brews) April 1, 2018
All Mad Anthony and Shigs In Pit locations are closed today for #Easter. Normal hours will continue on Monday. Thank you for your understanding. pic.twitter.com/EN6YLnVNYu

— Mad Anthony Brewing (@MadAnthonyBrew) April 1, 2018
Just a friendly reminder that we are closed today. Have a wonderful Easter, everyone! #millersburgbrewingco #eastersunday pic.twitter.com/sdFA7IW1Gr

— Millersburg Brewing (@millersburgbrew) April 1, 2018
---
…but a few intrepid heroes stayed open.
No Foolin'… We are OPEN today for regular hours, 12pm 5pm, with Lagerbier cans still available at six 4-packs per person… We're also pouring a lot of great beers, come swing by for a glass or two… pic.twitter.com/sm7snQhNvH

— Bissell Brothers (@BissellBrosBrew) April 1, 2018
https://instagram.com/p/BhB92O1lUtN/
---
That's a real "who's who" of deliciousness!
https://instagram.com/p/BhCGS2qguYZ/
---
Did they drink beer before or after the proposal? #Priorities
https://instagram.com/p/BhCfQ-Xl9XZ/
---
Get those tickets while they're hot!
https://instagram.com/p/BhCRKBEjhBa/
---
Wanna work in beer?
https://instagram.com/p/BhKTDZABKQO/
https://instagram.com/p/Bg9MKhQjxXX/
---
That label is both beautiful and meaningful.
---
Drink some beer and make a fish!
Tomorrow, come enjoy Penn brews while learning how to sculpt ceramic fish at the Pittsburgh Center for the Arts. 6-9 p.m. Tickets are $40 for members, $50 for non-members. Hope to see you there! 🐠 pic.twitter.com/bL7mrsz9Ei

— Penn Brewery (@PennBrewery) April 5, 2018
---
A full foudre is a thing of true beauty.
The beauty of a newly filled foudre of Saison Gratis. pic.twitter.com/GWa5D0WMAv

— Allagash Brewing Co (@AllagashBrewing) April 5, 2018
---
They go way back. They were roommates in college!
Hey– did you know that beer and burritos are #BFFs? Happy #NationalBurritoDay. #OldAggie #mmmmmmm pic.twitter.com/EvjLfQqwLu

— New Belgium Brewing (@newbelgium) April 5, 2018
---