No Comments
Lil Beaver Steals the Show at Chicago's Stout Fest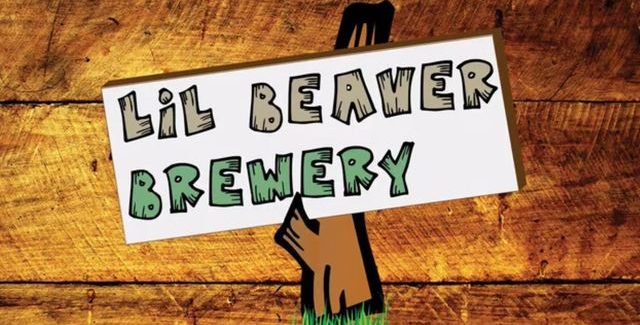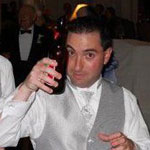 All the big names were at the Goose Island Brewpub for the return of Stout Fest. While well-known and established breweries like Half Acre, Pipeworks, Goose Island and Revolution were pouring some great stouts, it was a small brewery from Bloomington, Ill. that stole the show.
Lil Beaver Brewery, which just opened in October of 2017, was one of only three breweries at the event to be offering four different stouts to try. Two of those stouts easily could have won the "Best in Show" prize.
While More Brewing did take the top overall prize for their Henna stouts, which were very good, the buzz around the brewpub was about Lil Beaver. They brought four big barely-aged stouts, the lightest clocking in at 10% ABV, and all of which had unique ingredients in them.
I had only heard about Lil Beaver from social media, never had one of their beers, so I didn't know what to expect when I went up to their booth. All four beers sounded good so I figured I'd just try one and move on. Rarely at these beer fests do I sample more than one beer from a brewery.
The first one I had was their Rye Barrel Whole Lotta Wonderful. This imperial stout is aged in rye whiskey barrels with cocoa nubs and coconut. On the first sip the coconut was there but the beer was far too cold. After letting it warm up for just a couple of minutes the flavors exploded.
You definitely got the rye barrel which I absolutely loved, and then you had the coconut and chocolate flavors playing a star role as well. The beer was fantastic. So I had to try another.
Next I went for the Bourbon Barrel Pecanamon. Aged in bourbon barrels with pecans and cinnamon, I've never had the pecan flavor be so present in a stout…ever. The cinnamon knew its role in this beer, which was to be in the background as a complement to the pecans and it worked so well. Imagine those nut stands at amusement parks where they sell salted and other flavored nuts, that's what you got in this beer.
After going two for two I felt like I had to try another beer from Lil Beaver. I went with Kiel's Beer which was a bourbon barrel-aged stout with raspberries. This one didn't blow me away, simply because there needed to be more raspberries in it. Clare's Thirsty Ale is still the standard as to how I taste raspberry stouts.
So far Lil Beaver was two-for-three and I had to go for the last beer which was Bourbon Barrel Cloud Maker. This bourbon barrel-aged stout had vanilla added to it. While it wasn't the best vanilla barrel-aged stout I've ever had (BCS Vanilla Rye), it was a solid beer. Strong vanilla notes early with slight bourbon from the barrel was great but I'd probably be looking for just a bit more vanilla on the back-end as it tended dissipate just a bit too quickly for me.
If anything, Lil Beaver's success at Stout Fest goes to show that when you go to these large festivals, while the well-known breweries draw the crowds, the best beer can be from somewhere you've never heard of. I don't know when I'll actually get to go to Lil Beaver, but they have at least one new fan here in Chicago.
Feature image courtesy of Lil Beaver's Facebook page.
MIKE ZOLLER IS THE MIDWEST EDITOR FOR PORCHDRINKING.COM. FOLLOW HIM ON INSTAGRAM: @CHICAGOBEER AND PORCHDRINKING CHICAGO'S TWITTER FEED FOR THE LATEST CHICAGO CRAFT BEER NEWS: @PORCHDRINKCHI.
---