No Comments
The Weekly Buzz | May 18 – 24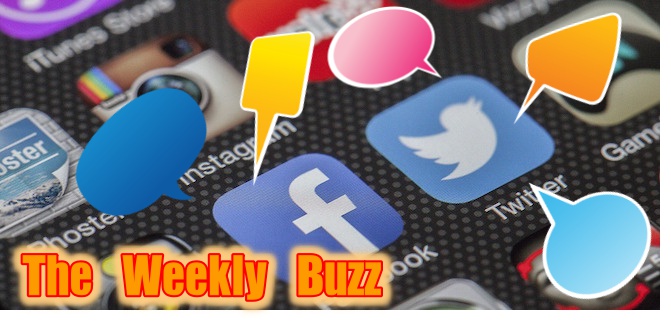 I'm totally stoked for Memorial Day weekend. I don't have to work, which in itself is a rarity, and I also used two vacation days to finagle an entire week off. But let's not forget the reason that we don't have to work on Monday. Use every sip of beer as an opportunity to toast those who have fallen in service to our country. They paid the ultimate price so that I could post some nonsense I found on Twitter. This is The Weekly Buzz.

I only run if there's beer at the end.
Cheers to all of the runners who came out for this year's Harpoon 5-Miler presented by @Reebok. #Harpoon5Miler #LoveBeerLoveLife pic.twitter.com/nT8ZF409ka

— Harpoon Brewery (@harpoonbrewery) May 20, 2018
---
New locations are coming soon!
---
Have you ever been to 3 Floyds' Dark Lord Day?
Our Nick and Logan went to @3floyds 's #DarkLordDay in Amerrrrica🤘🏻They served BA Heavy Lord and Metamorph Brett IPA from our @tempus_project 💋 pic.twitter.com/p94N4Zz82k

— Beavertown Brewery (@BeavertownBeer) May 21, 2018
---
They know exactly where their hops come from.
---
Do you have the skills?
---
Just because it's always fun to chat with Sam.
We're back with another round of #AskDogfish … let's do it!! https://t.co/Uk7JIYiAEd

— Dogfish Head Brewery (@dogfishbeer) May 22, 2018
---
Drink beer, protect wetland habitats.
DU partner @SweetWaterBrew is supporting wetlands conservation this summer. For every "Protect Natural Habitats" Variety Pack purchased, proceeds go back to supporting your local wildlife, habitats, and the fight for clean water. To learn more, visit https://t.co/WAbrKJqrZl pic.twitter.com/xPlKUDRHl7

— Ducks Unlimited (@DucksUnlimited) May 22, 2018
---
Do you see that color?!?!
---
Where are you spending the long weekend?
---
Happy Anniversary!
---
If there's a nerdier beer, I haven't seen it.
---
Wanna go for a ride?
Time is running out to sign up for this awesome ride! https://t.co/p8AfzcBNqt pic.twitter.com/5UKVLJRpdE

— Tröegs Brewing (@TroegsBeer) May 24, 2018
---
A really interesting idea.
---
Does bacon REALLY make everything better?
---
They're distributing to a few new states!
---