No Comments
Event Recap | 2018 Firestone Walker Invitational Beer Fest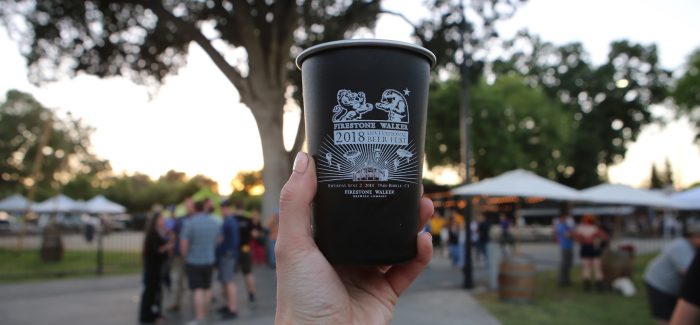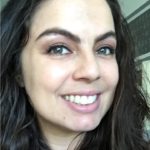 "The BEST beer festival I've ever been to!," Seriously amazing breweries here!" and "I haven't had a bad beer all day!" – these are just some of the quotes we heard from attendees during the 2018 Firestone Walker Invitational Beer Fest this past weekend. In an attempt to crush the media coverage, the NorCal PorchDrinking.com team survived the 97+ degree Paso Robles heat during the Invitational weekend, but also drank some tasty beers. Now, onto some of our favorite moments, beers, and bites!
Friday Night – Brewery Tour & Kick-Off Concert
Media Brews and Bites
The Firestone Walker Invitational started with Media Brews & Bites, where media groups relaxed on the taproom patio — prime porch-drinking, uh PorchDrinking time. And, with Paso Robles temperatures already soaring well into the 90s, Firestone Walker(FSW)'s newly introduced Craft Lager proved to be quite refreshing.
We sampled some of the appetizers; pretzels, bacon wrapper chicken wings, and fried hash brown balls.
Brewery Tour
Remember: when you tour a brewery, wear actual shoes. Constance, a beer writer mind you, knew this all too well, but happened to be wearing flip-flops. So, the brewery actually loaned her a pair of branded pink boots.
But, I digress.
Co-Founder David Walker helped start the weekend with the personal touch of leading guests on a tour of their 88-acre facility, affording attendees the opportunity to view the massive scale at which Firestone Walker brews. It's tough to imagine it started out on nothing more than one acre of land back in 1996.
Luponic Distortion IPA Series
I'm sure we have all heard of Luponic Distortion but how many knew it was an IPA series that changed every 100 days? Did you know Firestone is on number 10 now?
FSW is also upping its can-art game with every new release. There will be a new color scheme and tasting notes around the can lip, but it will still be flavored by real hops, not extract — no cutting corners for Firestone Walker.
Brewer's BBQ & Kick-off Concert
Our crew spent the evening trying beers from FSW and eating fresh donuts before the concert. It was National Donut Day after all! The weather was cooling off and all the breweries for the fest were in attendance.
Sugar Lips was serving up powdered sugar, cinnamon sugar, or plain mini donuts by the half-dozen. Extras like multi-colored and chocolate sprinkles were available, too.
The Mother Hips took the stage first and lit up the night! Their sound was the perfect backdrop for the evening of meeting new craft beer friends. Nikki Lane followed with an enchanting performance. Her outlaw country sound was fun — even though it's not 100% our NorCal teams "thing," we found ourselves bobbing our heads along to her music.
Speaking of things worth enjoying: Russian River, 3 Floyds, Boneyard Brewing, Garage Project, Half Acre, Highland Park and Firestone Walker provided the beer for the event.
Saturday – Invitational Day
If you followed along on either PorchDrinking's or the writers' IG stories, you would have seen all 57 outstanding breweries and their respective set-ups, as well as the sheer magnitude of the grounds for the Invitational. Since the weather normally reaches 100+ degrees on the Invitational weekend, FSW positioned port-o-cool's in numerous locations and, thankfully, the merch area had AC; there was even a huge mister area too complete with hay bales!
Free Food!
The brews were delicious and food was a close second. In fact, unlike most festivals, where you have to pay for food, that isn't the case at the Firestone Walker Invitational Beer Fest. You can walk up and grab what you like sampling from the various local restaurants such as The Hatch, Pappy McGregor's, and Eureka.
Firestone Walker Invitational "Behind the Beer" Talks
We caught some shade between talking with breweries to catch the Behind the Beer talks, educational sessions where attendees could hear directly from the brewers. There were two: The Beauty of the Barrel and 50 Shades of Haze. Each talk was accompanied by pours of tasty beers they were speaking about.
The Beauty of the Barrel: Creature Comforts & Firestone Walker: This talk explored what went into making Mother's Milk, a collab between Creature Comforts and Firestone Walker. They also talked about the use of barrels in the industry and provided insight on how different spirits can impart distinct flavors into beer.
50 Shades of Haze: Alvarado Street Brewing, Green Cheek Brewing, Monkish Brewing, and Weldwerks Brewing: This talk discussed the latest trend of hazy IPAs as well as how/why breweries are making these juice bombs. The style still remains controversial, breaking several style guidelines. Nevertheless, breweries continue to brew up a hazy storm with these IPAs.
Honorable Mentions
Creature Comforts Brewing Company Tritonia, a Gose with coriander, sea salt, cucumber, and lime. It was so refreshing in the 95+ degree heat and the coriander was not overpowering.
Societe Brewing Company The Swindler, a funky barrel-aged Blonde Ale. Don't let the barrel-aged part scare you because this ale is only 6.2% ABV.
Crooked Stave Sour Rose, I also really enjoyed this beer, a fermented wild ale with raspberries and blueberries. It was refreshing and had me longing for "Rose' all day"!
Honestly, I found all the beer at the festival to be amazing. The breweries really brought their "A" game when it came to their pour lists and I wouldn't expect anything less from this invitational.
Can I choose everything? Seriously. I like to think of myself as a beer-fest-attendee aficionado; from small local festivals, to the bigger ones like the Bay Area Beerfest (okay, nothing like Oktoberfest…), but the Firestone Walker Invitational threw one crazy party.
Some of my favorite breweries included:
Societe Brewing Company (honestly everything),
Garage Project's Yuzu Sun Rise, which combined a sour raspberry beer with a sour yuzu that layered into something so freakin' delicious your taste buds would have likely exploded.
Beachwood Blendery's Chaos Is A Friend of Mine, a Belgian-Style Sour Ale which is their base-sour they use for all their beers but let me tell yah… it was so solid!
Before I go on and on, I'll end with Crooked Stave's Sour Rose that was so soft, light and like a Rose but way better! I mean.. I am a beer girl after all.
But let me tell you what stole my heart… those little mini donuts! Give this girl donuts & beer and you've got yourself one happy beer fest havin' lady (just look at that happy lil face)! Honestly, this was one of the most amazing experiences and I loved all the beers I tried!!
Some of my favorites included:
Arizona Wilderness Sonoran Prince – a Sour Ale with peaches.
The Rare Barrel's Raging Waters – Sour Golden Ale with watermelon. So refreshing!
Garage Project's Yuzu Rising Sun – 2 beers + 1 glass = an amazing mouth experience!
The Bruery's Double Barrel Black Tuesday with Vanilla – this delightful beer comes in at a whopping 20.5%. You read that right, 20 point 5! thank goodness it was a small pour!
Until next year's Invitational, we out!
xo NorCal Team
Editor Note: It sometimes behooves an editor to refrain from over-editing and allow a story to include casual language and exuberance. Part of festival fun is, well, the FUN! The beer business has grown all too serious at times, and it was time to let writers explain why one should attend the FSW Invitational, both through their exceedingly impressive social media efforts and with an honest, diary-style recap. Simply, they showed us that the invitational was comprised of great beer, free food (really?), music and an abundance of good times. 
---