2 Comments
New Moves from Allagash & Surly Signal Rise of Wine-Inspired Lagers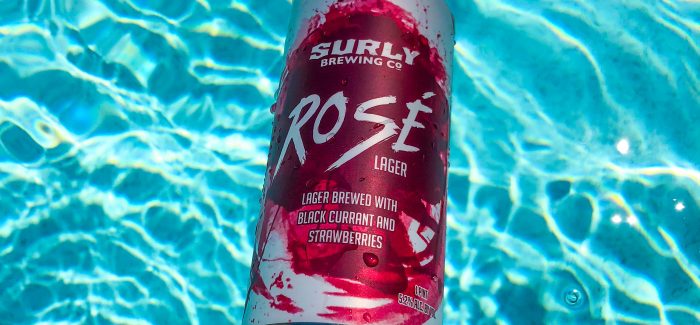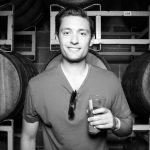 Rosé (lager) all-day? For some beer-drinkers, this dream is quickly becoming a reality. To stand out in 2018, brewers are throwing anything and everything (fried chicken?) into their beer to win over the increasingly saturated taste buds of beer lovers. That said, some breweries are moving in a different direction.
Beloved Minnesota brewer Surly Brewing and national powerhouse Allagash Brewing have decided to target a new sub-section of drinkers: wine and spirit fanatics. It's a large group that continues to eat up market share thanks to the popularity of beverages like spiked seltzers and Rosé drinks. Rosé in particular continues to increase its influence across the alcohol market, posting a 40% increase of sales in 2017.
It seems Surly and Allagash are aware of this drinking trend and are brewing wine-influenced beers to appeal to this wider array of drinkers who may enjoy a sour, a Saison, or even a spiked seltzer on a casual summer evening. Allagash Brewing decided to distribute its champagne-inspired lager, Two Lights, for the first time nationwide as a seasonal release this July. Surly Brewing went all in on the Rosé trend, brewing a Rosé lager as part of their BC Small Batch Series that is easy to mistake for the pink bubbly stuff. We asked the brewers about what inspired them to dive headfirst into the bubbly.
Allagash Brewing Two Lights
Stats
: 6.5% ABV, brewed with Sauvignon Blanc Must
Distribution
: Available in 4-packs of 12oz bottles and in kegs across ME, NH, VT, MA, CT, DE, RI, NY, NJ, SC, NC, GA, CA, MD, VA, DC, Chicago and Philadelphia.
Allagash's Take
:
The concept of brewing with grapes is nothing new to Allagash. Brewmaster Jason Perkins noted that their first beer brewed with grapes, Victoria, came to fruition more than 12 years ago. The Maine-based brewery is known nationwide for making impactful Belgian-style beers with fruit, so brewing with grapes and things like Sauvignon Blanc Must was nothing new to them.
"When it comes to putting grapes or grape must in beer, we haven't really seen it as a formal shift to getting into 'wine-like beers,'" Perkins said. "We view it more as just another cool ingredient that we think will add an interesting character to the beer."
https://www.instagram.com/p/BklmU7-Aovw/?hl=en&taken-by=allagashbrewing
The interesting qualities of Two Lights come from both its grape-forward ingredients and fermentation. To ensure that the lager kept a strong body while exuding a subtly dry finish, Perkins and crew fermented the beer with both lager and champagne yeast. The result is a delicately spritzy beer with tart notes of grape.
Along with using grapes in the brewing process, Perkins also called out several components of the wine-making process that are prevalent in today's beer industry. Things like barrel-aging and blending beers between different barrels are huge components of today's modern beer scene, but they are even more commonplace in the winemaking process.
Surly Brewing Rosé Lager
Stats
: 5.2% ABV, brewed with currants and strawberries
Distribution
: Available in 4-packs of 16oz cans in limited quantities across MN, ND, WI and Chicago. Also pouring at their taproom.
Surly's Take
:
Like Allagash, Surly's Rosé lager was fermented with both lager and champagne yeast, but the similarities between the two breweries' process stop there. Unlike the fruit-forward Belgian beers of Allagash, Surly is known for dominating the palates of its loyal followers with huge hops flavors. While their dank Todd the Axeman and flagship Furious IPA still reign supreme, Surly has also begun to brew a number of stronger fruit-forward beers made with champagne yeast. Their first foray into the style was their champagne-inspired strong lager Frisson, brewed in 2015. After seeing a positive response from the beer, Head Brewer Ben Smith decided to delve into the appealing flavor profile of Rosé, which is a beverage he loves to drink in his spare time.
The goal? Smith said he wanted his Rosé lager to exude a "flavor profile similar to Rosé wine…and would appeal to both the craft beer aficionado and wine lovers that may not think of themselves as craft beer drinkers."
First released in the taproom, the Rosé lager was so popular that it eventually made it into their BC Small Batch Series. Blending subtle notes of currants and strawberry, the sparkling lager starts mellow and finishes dry, giving the drinker a relaxing drinking experience.
Since its release, Rosé lager has been extremely successful, even outpacing their well-crafted NE-style IPAs 3-1 in sales. At first, the ability to compete against Surly's strongest stalwarts raised a lot of eyebrows inside the brewery, but it also became a great opportunity for the brewery to expand even further into the wine-inspired category. Smith noted that Frisson will see cans for the first time as part of the BC Small Batch Series; they're also working on a brut-style Sparkling IPA which we should see in their winter variety packs.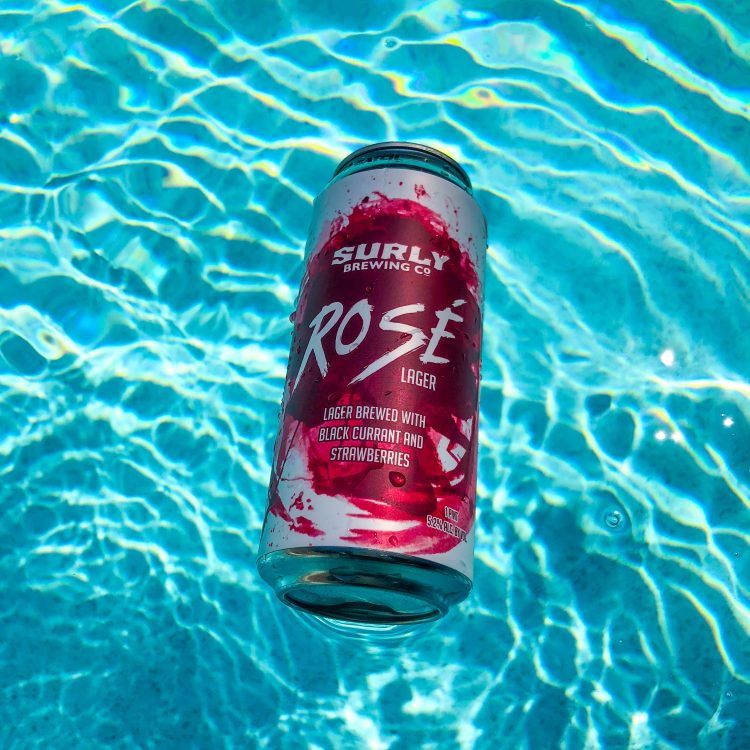 With innovative brewers like Surly and Allagash making big jumps into wine-inspired brews, I'd be surprised if other brewers don't follow suit as they look to expand from sours and Saisons. But it's not just one-off beers anymore: a new Colorado brewery named Liberati is entirely devoted to brewing Oenobeers, which are beer/wine hybrids. Instead of adding grape must or champagne yeast, Liberati's Oenobeer's will be made with at least 51 percent malt and no more than 49 percent grapes, creating some truly unique flavors and aroma. I have a feeling this trend is only going to get bigger in the next few months. Cheers!
Feature image courtesy of Surly Brewing
---