No Comments
Dancing Gnome | Lustra Day 2018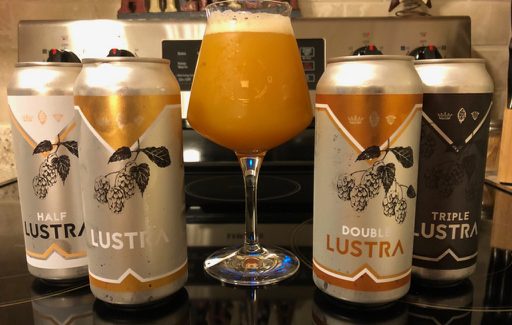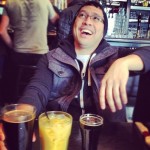 Dancing Gnome has been making serious brews and waves in the craft beer scene. They have truly expanded their horizons from hazy IPAs and pale ales to stouts, sours and lagers. In less than two years, Dancing Gnome has: expanded their canning line, added more tanks, hired more staff to help assist in the brewery, collaborated with other breweries and individuals to brew some delicious beer and has become one of the most popular craft beer breweries on the western side of Pennsylvania.
When Dancing Gnome (DG) released their weekly newsletter on July 31 and mentioned Lustra Day, those two words spread quickly through the Pittsburgh craft beer scene. Knowing that Lustra Day would be a huge event for the brewery, I made plans to be in attendance. From that point on, my beer buddies and I planned our arrival times and the beers we would bring for the line share on the big day.
DG's first Lustra Day took place on August 4, 2018. The brewery normally opens at noon, but on this special occasion opened at 10 a.m. I thought arriving four hours early to secure a spot in line would be more than sufficient; I arrived at Dancing Gnome at 5:30 a.m. and there were already eight people in front of me. However, I wasn't worried since my spot guaranteed me the full allotment.
Time just seemed to drag: The last time I cracked a beer this early was during my college years at Indiana University of Pennsylvania—and that was drinking Natty Light. But with the number of friends and good beer flowing in our beer line share, I didn't mind waiting. More cans and bottles were opened and the next thing you know, it was 10 a.m. and DG opened their doors.
You may be wondering, "What are you getting/buying for waiting in line so early?" My early arrival in line gave me the opportunity to purchase some or all of the following:
Two four-packs of Triple Lustra
Two four-packs of Double Lustra
One four-pack of Lustra
One four-pack of Half Lustra
Here are the details of each beer, straight from Dancing Gnome:
Half Lustra – 3.6% ABV – Smaller version of our favorite pale ale, Lustra. Same grain, same hops, but an infinite crusher with its ultra-low ABV.
Lustra – 5.8% ABV – Not much to tell here. At this point I'm sure you know and love it. American Pale Ale with Citra and Amarillo.
Double Lustra – 8.5% ABV – This will be the third time we've brought this beer out and this batch is better than ever. It's just a bigger, more saturated Lustra.
Triple Lustra – 11% ABV – Going just one more step beyond, Lustra gets its final boost into the Triple category. Big body and immense hop saturation, without being overly bitter or boozy. This is the biggest beer we've ever done, with the most hops we've ever hopped.
So let's dive into it!
Half Lustra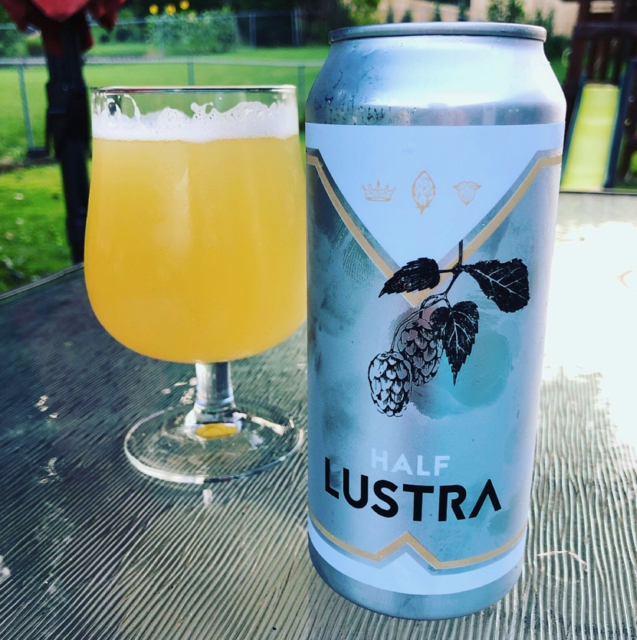 I honestly cannot tolerate the word "crushable" but that perfectly describes Half Lustra. With a 3.6%  ABV, this beer tasted amazing after mowing the lawn or after a hot day of yard work. Baby Lustra packs a full body of flavor with a low ABV, making this session pale ale easy to drink. By "easy to drink," I mean you can definitely put away a four-pack.
Lustra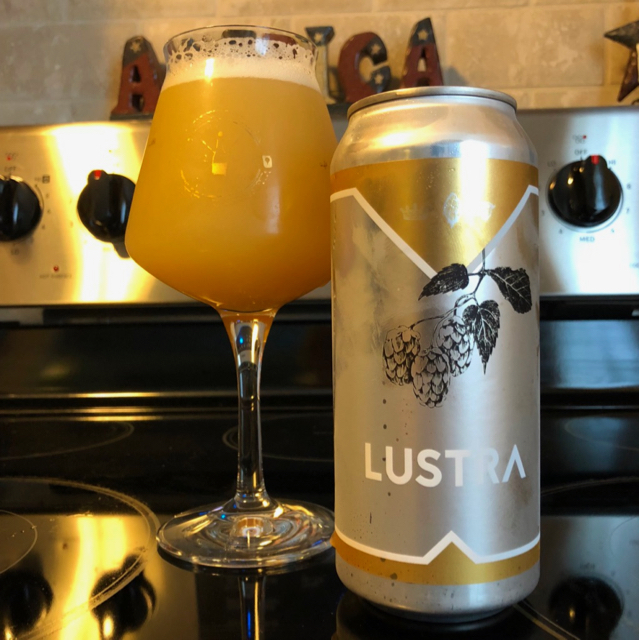 This right here is the OG of DG. This was the Dancing Gnome beer that got me hooked! Lustra was one of the first flagship beers they canned. I absolutely enjoy Lustra: full body, full flavor and, overall, a delicious pale ale. The perfect balance between the Citra and Amarillo hops makes for one delicious brew; I have enjoyed it every single time it has been offered.
Double Lustra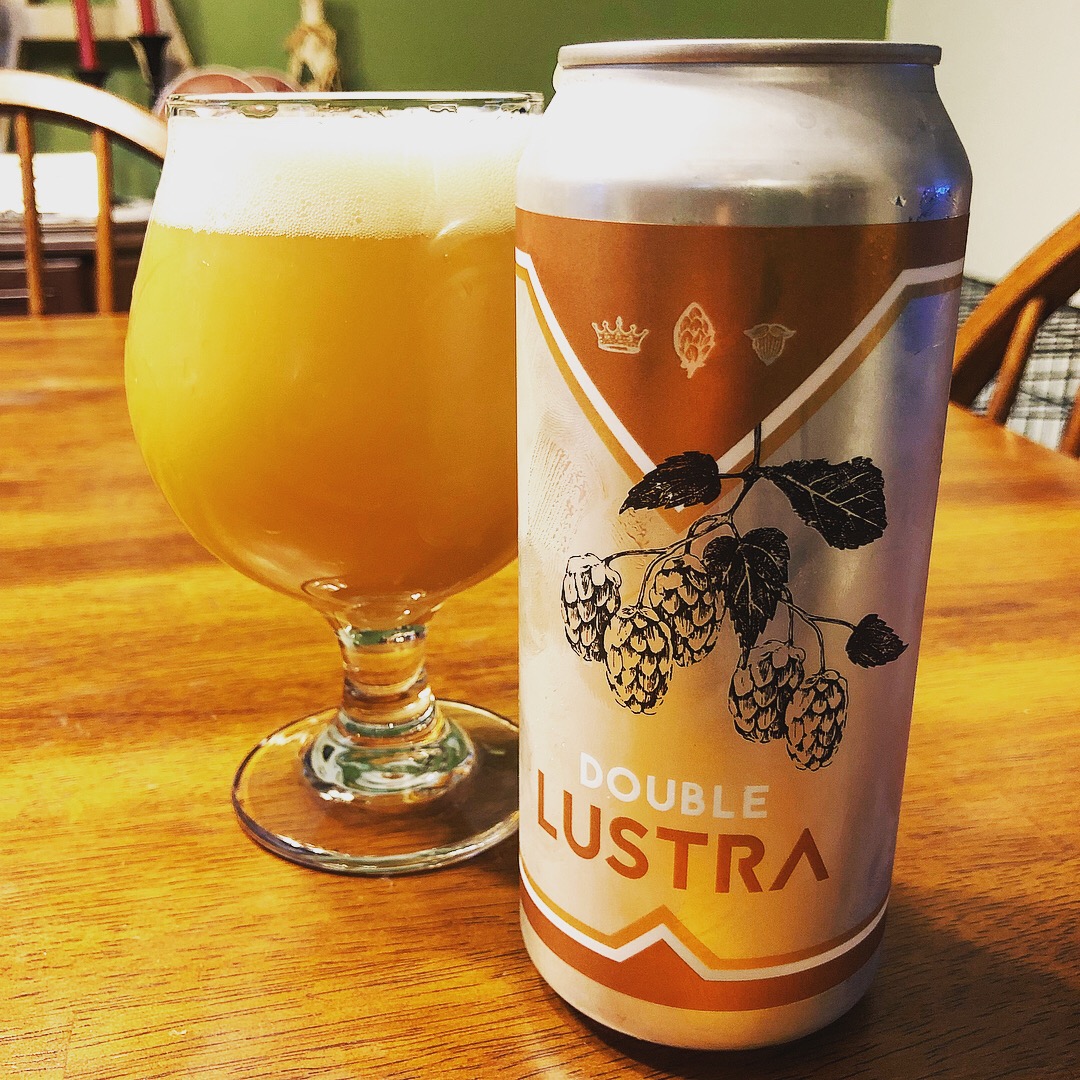 Double Lustra is the first Double/Imperial IPA beer of the Lustra series. The first time I had this beer was last year when my buddy was able to grab a four pack for me late in the evening. Now, with DG's popularity, if you don't line up early, you won't be able to grab this delicious brew. This DIPA was absolutely delicious: it's Lustra x 2. Packed full of hop, citrus and tropical fruit flavor with an excellent mouth feel, Double Lustra is absolutely delicious.
Triple Lustra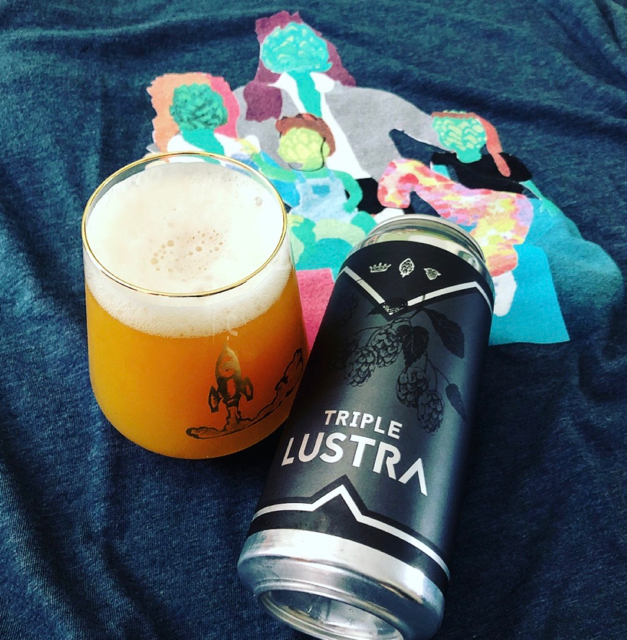 Also known as "Daddy Lustra," this beer is packed with big hop flavor and body. At 11% ABV, this TIPA is super smooth with copious amounts of tropical fruit flavor—you don't even taste the alcohol or booziness. As DG's first Triple IPA, this beer was the highlight of Lustra Day and is one of my absolute favorites by Dancing Gnome. I hope they brew this again soon!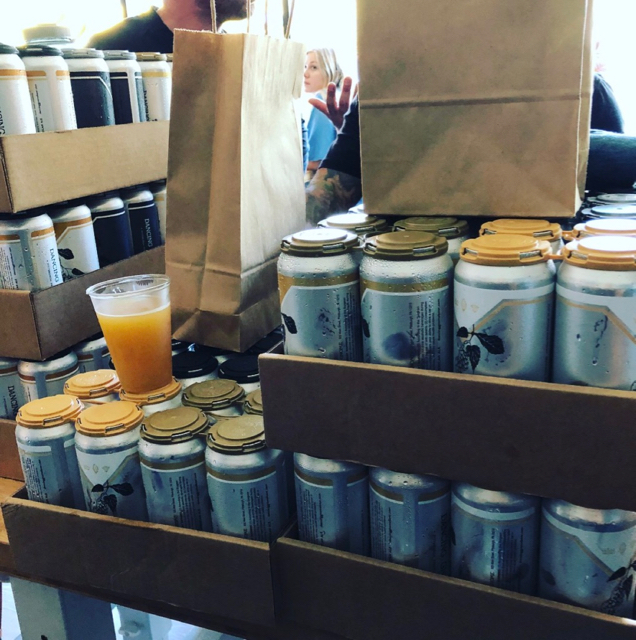 Dancing Gnome's Lustra Day 2018 can certainly be considered a success; everything went smoothly from start to finish. There were two tables strictly for t-shirts and glasses and the last table for the purchase of beer which created a fast moving line. We honestly couldn't have asked for a more perfect day. I will say that having extra bathroom facilities (aka Porta Potties) definitely was important, especially during the early hours of the beer line share.
Dancing Gnome, you did it again: You made another awesome day with some incredible beer. Pittsburgh is lucky to have you here and we are grateful for what you brew. I'm already looking forward to the next Lustra Day.
---