No Comments
Beer Showcase | Old Bakery Brewing Oktoberfest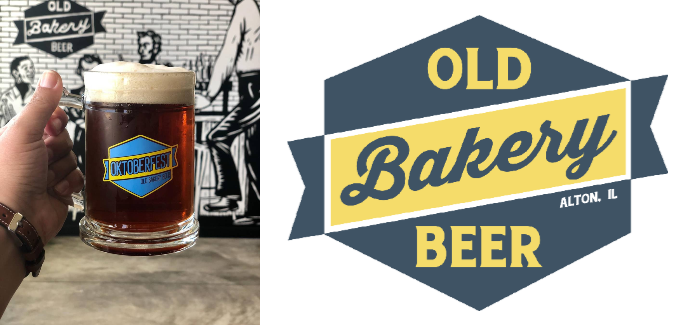 We all could use a dose of fall to remind us that these dog-days of summer will end, and we won't melt. So, thank goodness for Old Bakery Brewing Company. Sensing our need for cooler thoughts Old Bakery is "speeding" up their release of their popular Oktoberfest Märzen, releasing it on July 28, (a few days earlier than most of the nation's breweries) in conjunction with St. Louis Craft Beer Week.
Now, most beer fans have enjoyed an abundance of Oktoberfest and Oktoberfest-style beers, usually a Fest Bier or Märzen. In general, Oktoberfest styles pour clean-gold to burnt orange in color and offer a nice foamy head. On the nose, you won't find hops or fruit, just a good solid burnt malt. Then on the tongue, oh my, on the tongue is where the magic of fall erupts with toasty, malty goodness accented, hopefully, with a perfect balance that includes just a hint of hops.
What makes the Old Bakery Oktoberfest stand out for me is head brewer James Rogalsky's use of  "Bonlander" Munich malt from Briess Malt in Wisconsin. Its is fantastic. It makes up 75% of the grist for Oktoberfest. This malt creates a beer that is so clean, smooth, mellow and easy going and a little extra malty over the others.
The Old Bakery Oktoberfest pours deep red, almost crimson in color, but is ever-so clean. On the nose, one will experience the sweet malt aroma, likely more than one is used to. And then there's a hint of floral hop character. On the tongue, the malty Märzen will satisfy all fans of malt-forward brews, but unlike many traditional Oktoberfest beers, the beer also provides a tad of bitterness on the back of the tongue, which dissipates quickly and makes one yearn for another sip.
The 2019 version of the Old Bakery Brewing Oktoberfest also enjoys a new can design, created by Rogalsky's sister Lauren, which includes the popular Bavarian-flag inspiration.
Old Bakery operates as the only certified organic brewery in the St. Louis area with its beer now distributed throughout Southern Illinois and the St. Louis metro area. The brewery continues to push the envelope in creative beer making, yet remains true to style in those that just need to be made right. Oktoberfest in July and August should make this hot summer a tad bit cooler for everyone.
https://www.instagram.com/p/B0cawhpjRLZ/
---