No Comments
BREAKING | Anheuser-Busch Acquires Platform Beer Co.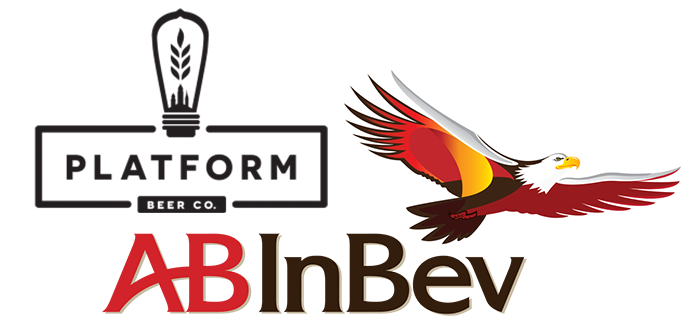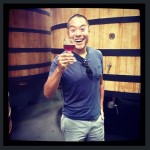 It has been two years since Anheuser-Busch InBev (ABI) has added another brewery to its portfolio, but this morning, the world's largest brewery conglomerate announced the acquisition of Platform Beer Co.
Founded in Cleveland, OH in 2014 by Paul Benner and Justin Carson, Platform Beer quickly grew its reach and operations to include a taproom and 3.5bbl brewhouse in Columbus, OH in 2016, a 60bbl brewhouse production facility in Cleveland, OH that same year, a combination coffee shop and small batch barrel-aging focused brewery and tasting room called Locoba (Local Coffee Barrels) in Cincinnati's Over the Rhine neighborhood in 2018. Their next moves include a coolship and dedicated barrel-aging sour facility, called Phunkenship, located in Cleveland, opening later this year, and a 10bbl brewery and taproom in Pittsburgh opening in the near future.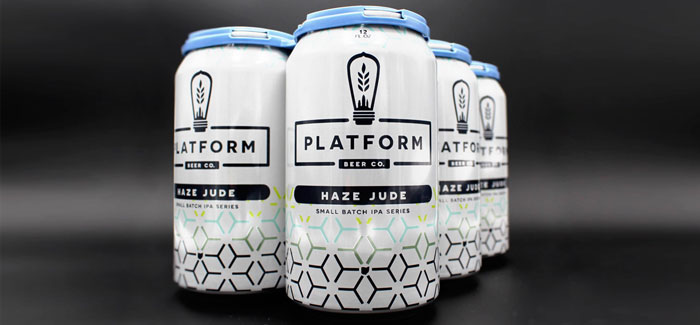 In line with their rapid expansion in facilities, Platform has also experienced meteoric growth in both volumes. In 2015, the Ohio-based brewery produced just 500 barrels of beer, which jumped to 6,500 barrels the next year, then 20,000 in 2017, and last year rose to 27,000 barrels. These factors lead to Platform being named the 35th fastest growing brewery in America by the Brewers Association in 2017.
"We are excited to invest even more into our local economy through capital improvements and job creation," added co-founder Justin Carson. "We will be able to provide our staff with resources like robust healthcare benefits including parental leave, 401K and growth opportunities that we currently don't have and will make Platform an even better place to work and grow."
Today's acquisition is the first since 2017's Wicked Weed purchase for the Brazilian-owned Anheuser-Busch InBev. Since that move, ABI has focused predominantly on growing its ZX Ventures arm with investments in platforms such as RateBeer, PicoBrew, October (a beer-centric publication), Northern Brewer Homebrew Supply which was recently sold to Blackstreet Capital Holdings, and Hi-Ball Energy, just to name a few.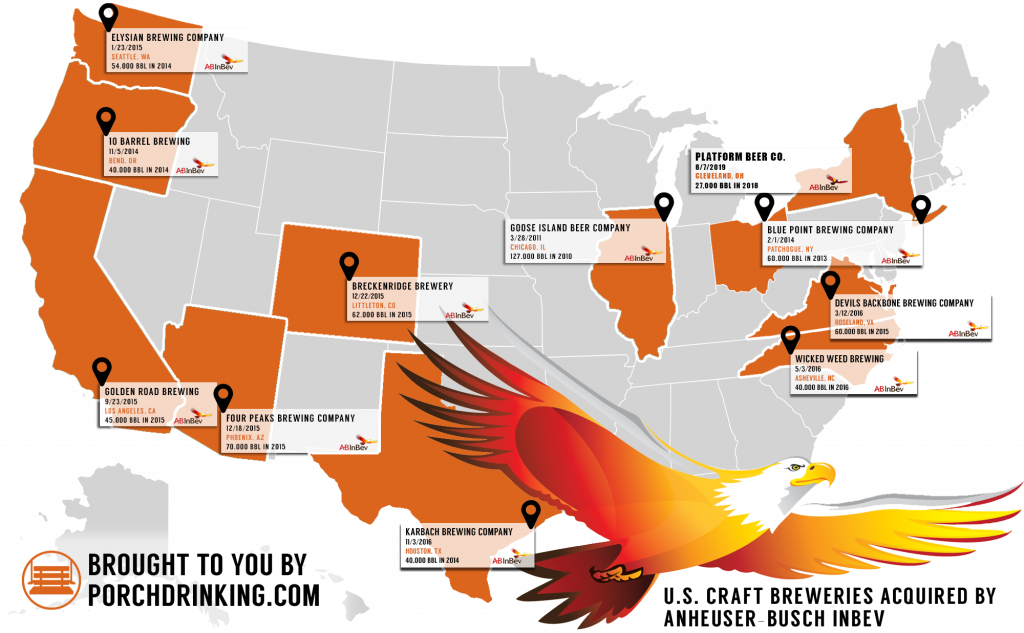 Platform Beer Co. now joins Anheuser-Busch InBev's "Brewer's Collective" which consists of acquired brands:10 Barrel Brewing Co., Blue Point Brewing Company, Breckenridge Brewery, Devils Backbone Brewing Company, Elysian Brewing Company, Four Peaks Brewing Co., Golden Road Brewing, Goose Island Beer Company, Karbach Brewing Co., Virtue Cider and Wicked Weed Brewing, as well as Veza Sur Brewing Co., which was opened in 2017 in Miami's Wynwood neighborhood.
"We are thrilled to welcome Paul, Justin and the entire Platform team to Brewers Collective," said Marcelo "Mika" Michaelis, president, Brewers Collective. "We are inspired by their experiential mindset, and we look forward to supporting their growth plans as they continue to push boundaries through their intrinsic craft values of education, connection and collaboration. It's this growth that will give beer drinkers access to even more choices in today's competitive and dynamic beer market."
---