No Comments
Hoppers Grill & Brewing | La Nymphe Bière de Garde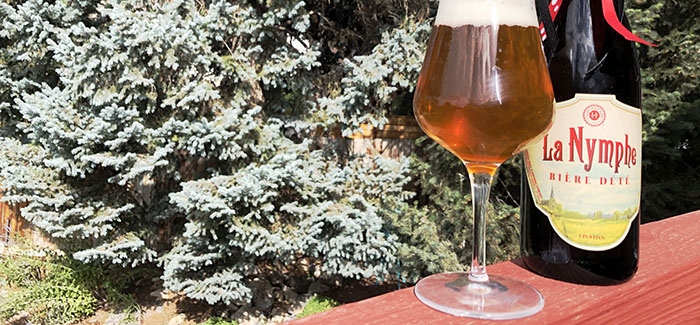 It's not often Hoppers Grill & Brewing Co. bottles its beers so when it does, as the usually draft-only brewery did with La Nymphe, craft beer drinkers know they're in for a treat.
La Nymphe, released just as summer gave way to fall, is a Bière de Garde. Ale-fermented and stored cool for several months, the beer is bursting with juicy peach aromas and flavors. A slight breadiness, with some cracker, complements a grassy/floral hop finish. The French ale yeast offers notes of pear juiciness, but it's not overpowering.
The 8.1% ABV limited-edition brew focuses on "malt nuances, delicate hop flavors, and subtle, clean yeast flavors," says head brewer Donovan Steele. "The style should represent the terroir of sourced ingredients."
To that end, La Nymphe features malted barley grown in Utah and floor-malted by Solstice Malt, the state's first maltster in more than a half-century.
Steele sought to brew a beer with a certain complexity, while still maintaining an approachability for which Hoppers is known.
La Nymphe: A Hoppers Treat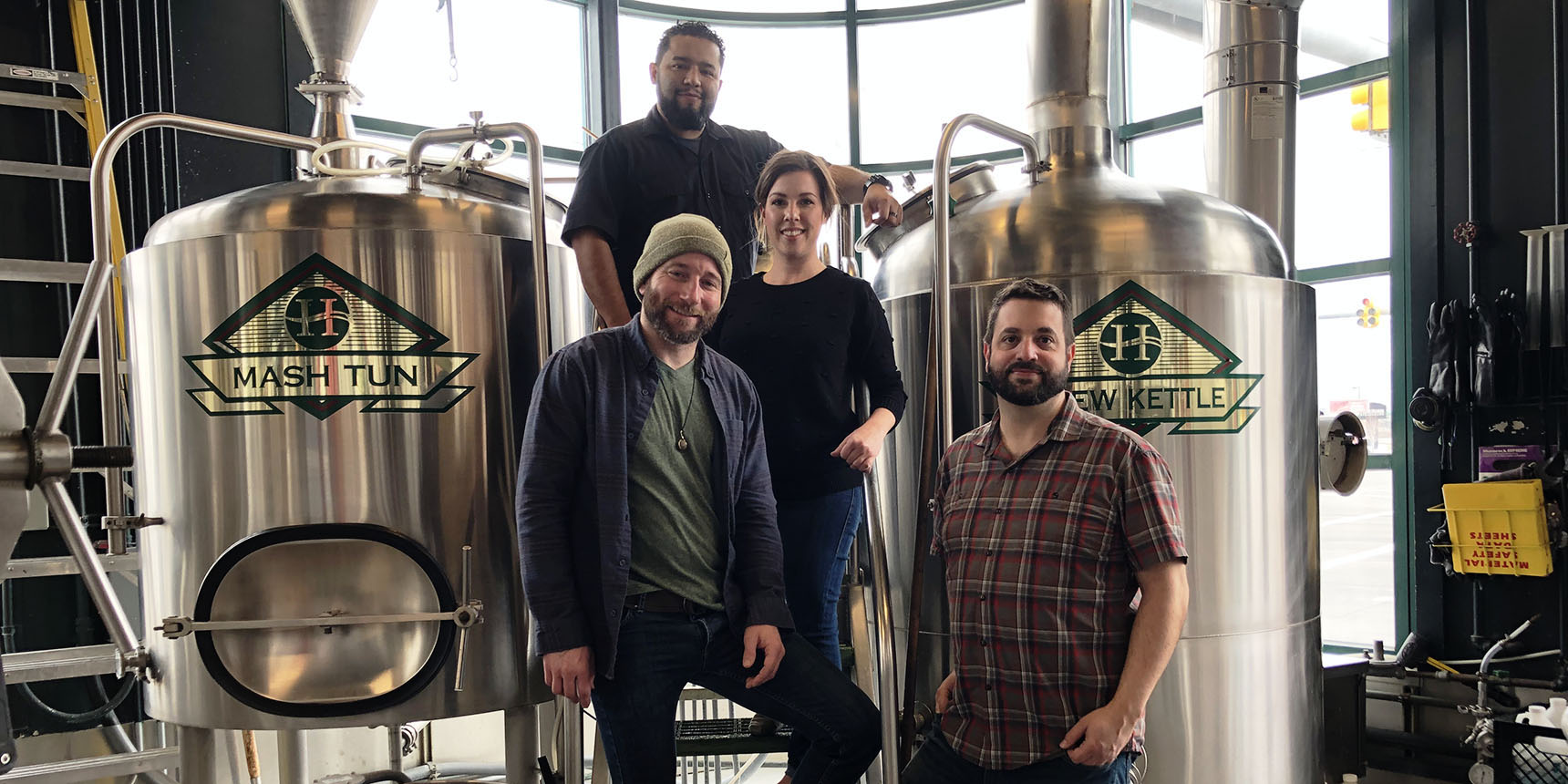 The name La Nymphe, which references a female deity of the natural world, represents Hoppers' "appreciation for and inspiration from nature around us," Steele says. "All of it contributing somewhat mysteriously in the finished bottle."
Steele, who has brewed at Hoppers since 2003 and took over as head brewer in 2007, is well-respected in the Utah brewing community and beyond.
Crisp, clean lagers are hallmarks of the Midvale-based brewery, which opened in 1996. Utah law limits draft beer to 4% ABV, though that gets a bump to 5% on Nov. 1; that's what Hoppers has focused on perfecting in recent years.
But once a year or so, when Hoppers brews and bottles higher-alcohol beers, the end result rarely disappoints.
View this post on Instagram

---