One Comment
Roughhouse Brewing | Ona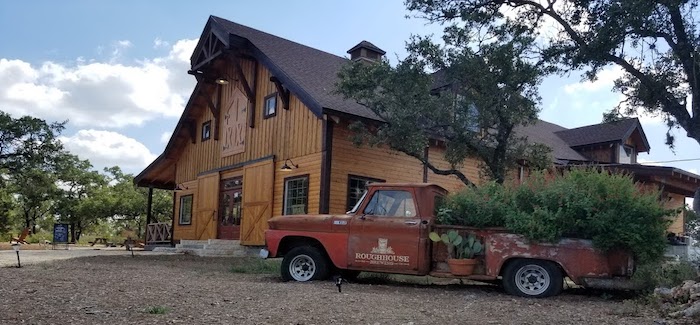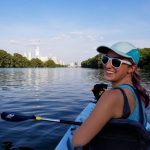 Outside of Austin lies what many locals call the prettiest little part of Texas: Hill Country. Small rolling hills break up the endless blue sky and Texas scrub provides shade to white-tailed deer, armadillos, and the hordes of tubers leisurely floating down the San Marcos River. Many Austin based companies will provide tubes and transportation for easy access to San Marcos' best-known attraction. Visitors shouldn't stick to the water; getting out and exploring Hill Country charms is best done on dry land. Some of the best boozy attractions in the state are scattered around Hill Country from the elite Jester King Brewery to the only sotol distillery in the United States, Desert Door. With over twenty-five breweries in Hill Country, visitors will find plenty of delicious reasons to keep exploring the surrounding scrubland.
Located twenty minutes outside of San Marcos is family-owned Roughhouse Brewery. Less than a year old and residing on five acres, the Pasternak family farm is an isolated idyllic oasis. With an antique orange truck parked outside of the farmhouse, Roughhouse Brewing looks like a fantasy of country life come to life. Guests walking into the homey restaurant and bar are greeted by light wood, shabby chic decor, and smiling bartenders offering flights of their excellent beers.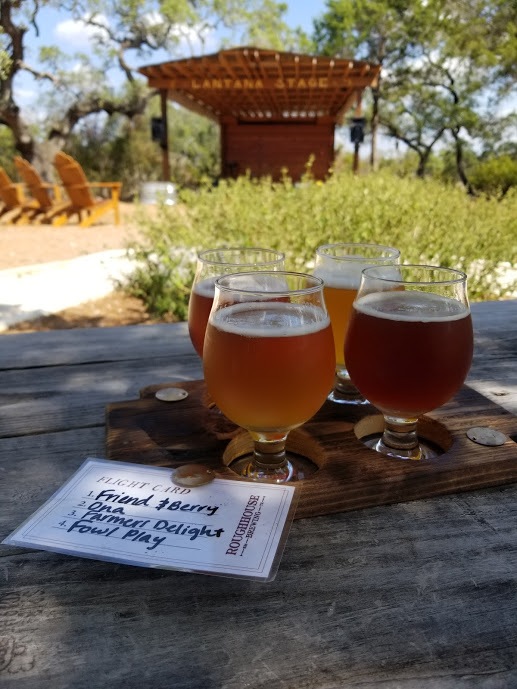 Roughhouse only serves farmhouse-style beers, a too-on-the-nose fact that is quickly forgiven once drinkers discover how good these beers are. Founder and brewer Davy Pasternak makes sure that his family lands are an essential part of every sip. The water used to create the ales is obtained from an onsite well. The wild yeast strain is harvested from the ranch and all of Roughhouses beers are aged in American White Oak Barrels. Davy cut his brewer's teeth working at Austin's Blue Owl Brewery. Combining his brewing expertise with his wife's marketing skills and his brother's engineering background, Roughhouse Brewing is truly a family business.
https://www.instagram.com/p/Bt8-f-nF5ZA/?utm_source=ig_web_copy_link
The production at Roughhouse Brewing centers around just one style, farmhouse. The farmhouse style is a larger category of beers that are dry in flavor and make use of wild strains of yeast. Bier De Gardes and Saisons are sub-categories of farmhouse beers. At the time of writing, Roughhouse Brewing had seven different farmhouse beers on tap ranging from 3.3% to 8.8% percent alcohol.
The Ona, which means "she" in Polish, is a Farmhouse Amber named after a Pasternak matriarch. One of Roughhouse's more widely distributed beers, the Ona is available year-round. Middle of the road ABV at 6.3%, the Ona is an amber ale made with refermented Montmorency cherries and finished in oak foeders. The cherry comes across strong with a sour, dank, plantly flavor. The light funk of the beer is balanced with a nose of banana and cloves. Despite being named for an intimidating lady, the Ona is an easy and pleasurable beer that should be paired with a relaxing day in the Hill Country.
---