No Comments
A New Business in Bubbles | Schlafly Beer Unveils New Mead Spritzer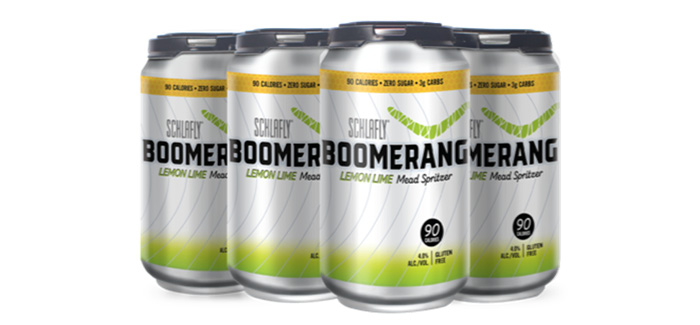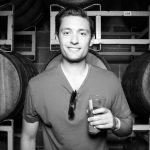 Craft beer's shift into alternative beverages has been one of the biggest trends of 2019. The most notable addition to many brewing portfolios has been spiked seltzer, which appeals to a new subset of drinkers, expanding the brewery's revenue stream in the process. Craft breweries rolling out new spiked seltzer lines doesn't generate the same type of headlines it did earlier this year, but mead spritzer? That's a different story entirely. With many brewers zigging into seltzer, St. Louis-based Schlafly Beer has decided to zag, unveiling Boomerang Mead Spritzer, a new-age beverage that amplifies Schafly's desire to differentiate themselves from the brewing competition. To learn more about what inspired Schlafly to delve into mead spritzer, we asked Schlafly Lead Brewer Jared Williamson.
Coming in at 4% and 90 calories, Boomerang, first available in lemon-lime flavor,  can be considered a lighter alternative to some of its spiked seltzer counterparts. One of the key selling points is the light ingredient list of only water, honey and natural citrus flavor. Schlafly has been brewing mead and ciders since they opened in the 90s, so creating a mead spritzer seemed like an opportunity to combine their brewing expertise and heritage with the obvious market demands of their drinking audience. The creation of Boomerang represents Schlafly's first attempt at packaging their mead and is meant to be an "alternative take" on what mead can be. Instead of high ABVs and overt sweetness, Boomerang aims to be drinkable, light and packed with the punchy fruit flavor today's seltzers are known for.
https://www.instagram.com/p/B5vvmR3AHLS/
"Mead is one of the oldest fermented beverages in human history, and while many traditional meads are of a higher ABV, there is also a history of small meads that were lower in ABV and suited for more sessionable consumption. We took inspiration from small meads and brought it into a very modern setting as a crafted spritzer," said Williamson. 
The differences between a mead spritzer and spiked seltzer might seem minimal but they should be noticeable during the drinking experience, particularly in the sugar content. Instead of adding fruity flavor to fermented cane sugar water, Schlafly decided to brew and ferment their spritzer the traditional way they'd brew a mead. 
The brewing process is relatively simple and doesn't put a lot of added strain on Schlafly's brewhouse because it doesn't require the creation or fermentation of wort. Instead, the foundation of Boomerang is made from a blend of honey and water, which is then heated to a pasteurizing temperature. Next comes the addition of yeast to eat through all of the remaining sugar and provide the light but requisite ABV kick. The spike of lemon-lime flavor is added post-fermentation. 
https://www.instagram.com/p/B5i388fg9L2/
The result is a dry and light beverage that should appeal to this new swath of spiked beverage consumers looking for a low-cal drinking option that offers some local competition to the likes of Truly and White Claw. Williamson is confident that their new Boomerang line will appeal to their current drinking audience alongside the larger local spiked seltzer due to people's interest in drinking a more artisanal offering that breweries like Schlafly can offer. "That is how we're approaching the spritzer/seltzer category: with the idea that there are consumers interested in this segment and interested in a more artisanal and locally produced craft spritzer." 
Brewing a mead spritzer compared to a hard seltzer might initially raise the eyebrows of local drinkers. However, I wouldn't be surprised if this new business venture bubbles up to success for Schlafly in 2020. Cheers! 
Feature image photo credit: Brewbound/Schlafly
---