No Comments
San Francisco Beer Week Event Recap | San Francisco Media Preview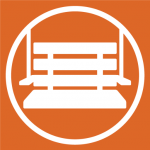 San Francisco Beer Week, February 7th through the 16th, spans much larger than the name might suggest. So when the Bay Area Brewers Guild threw media events this year, they decided to split them into two. One that took place on January 21st, with a write up found here. The second taking place this last Tuesday, January 28th with representatives of their Coastal, San Francisco, and Silicon Valley chapters of the guild.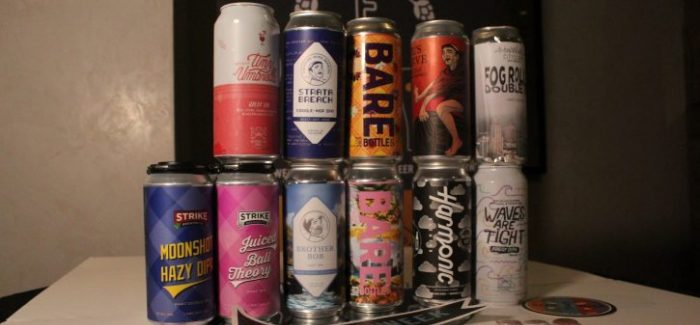 Gathering together at the Urban Tavern attached to the Hilton SF Union Square, we got to geek out with brewery representatives over the upcoming onslaught of deliciously enticing brews and events. Sharing their lovely concoctions with us was Barebottle Brewing Co. (San Francisco), Bartlett Brewing (San Francisco), Black Hammer Brewing (San Francisco), Fruition Brewing Company (Watsonville), Harmonic Brewing (San Francisco), Humble Sea Brewing Company (Santa Cruz), Laughing Monk Brewing (San Francisco), Lazy Duck Brewing (San Jose), San Francisco Brewing Co. (San Francisco), Strike Brewing Co. (San Jose), Speakeasy Ales & Lagers (San Francisco), ThirstyBear Brewing Co. (San Francisco), and Woods Beer and Wine Co. (Oakland). The beer and conversation flowed, creating a buzzed excitement for the coming cornucopia of brewed goodness. We will be spending the coming days racking our brains on simply where to start at the Gala.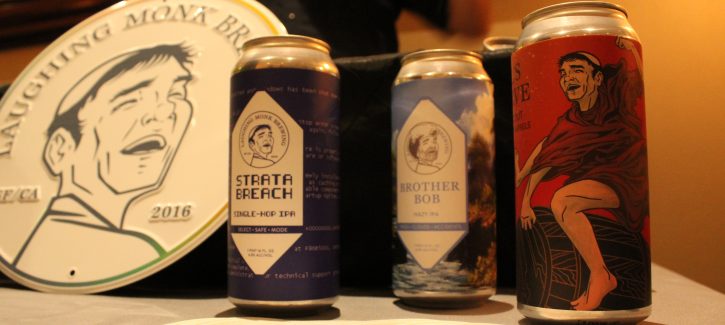 Media Preview Stand Outs
Black Hammer Brewing
https://www.instagram.com/p/B79iUHDJXFf/
Their 2020 brings a focus on four different series.  Their Sour Series, a Gluten-Reduced Series, a Black Claw Series (Hard Seltzer), and the Black Hop Series. The last of which caught our attention. Maybe you are trying to finish out your Dry January strong, have been sober but want to still be able to go out with friends, or just want the ability to go to a beer bar/brewery every once in a while and not have to drink but still have the sense of community. No person is left behind. This single-hopped N/A seltzer series will focus on a new bud each go round to focus on the flavors of the flower, so you can still nerd out sober.
Bare Bottle Brewing Co.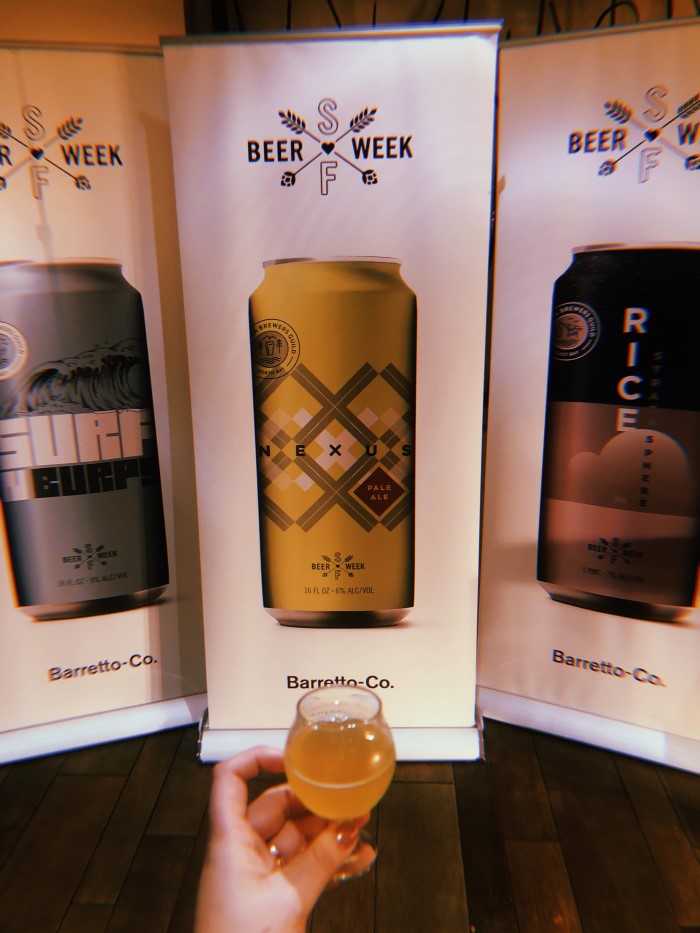 Barebottle Brewing Co. had my favorite of the evening with their "Any Beans Necessary" a 5.2% Coffee Golden Ale, fermented with whole coffee and vanilla beans this golden beauty had a wonderful nose that smells like a freshly brewed batch of coffee and a creamy mouthfeel while remaining relatively light.
Fruition Brewing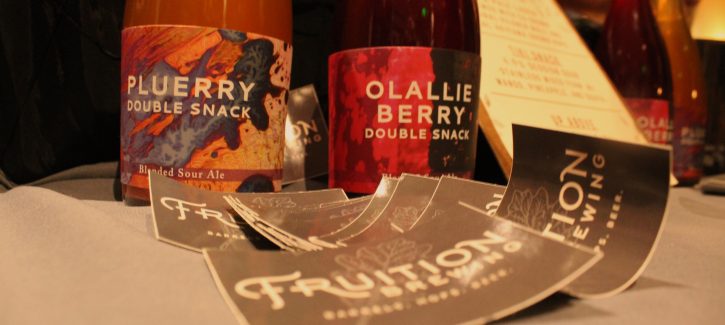 Fruition Brewing, located in Watsonville, is the brainchild of David Purgason and Tallula Preston. Having bonded over a mutual love of beer and locally-driven ingredients they wanted to focus on sustainability. A favorite of theirs for the evening was their Slip Pale Lager, using Admiral Malts and hops grown right down the road from them. Having only been open seven months they already have some stellar choices and true vision. We will have to keep our eye on these newcomers.
Humble Sea Brewing
https://www.instagram.com/p/BzgNE8oliVs/
They may be known for their hyped Hazy beers, which they are incredibly good at churning out, but they have such a strong portfolio of other beers to behold. They brought along the other end of the spectrum with their Penelope Pilsner, sitting at 5%, this German Lager is everything you want a crispy boi to be. It has the perfect palette cleanser cracker subtly with just a little bite of hop finish coming from the Perle and Hallertau Mittlefruh additions.
---