No Comments
Brewdacris Oktoberfest Beer Tasting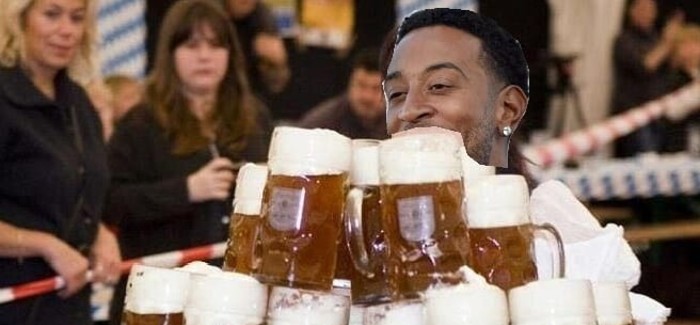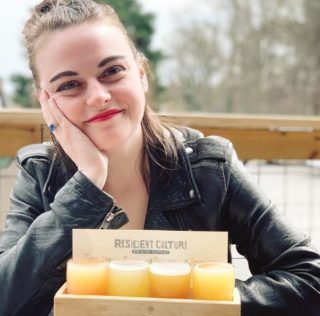 As someone who was born in Milwaukee, Wisconsin, Oktoberfest is not just a type of beer or a festival in Germany; it's a state of mind. With the cancellation of many Oktoberfest events, people have to be creative in their celebration. Personally, give me a day where I can justifiably drink beer and eat sausage all day and I'll be a happy camper.
One constant of 2020 has been breweries continuing to brew seasonal beer. Seeing Oktoberfest beers hit the shelves moments after the first leaf changes color is comforting, it's the craft beer equivalent of a pumpkin spice latte, though much more delicious. It is impossible to try them all, but it is possible to enjoy an Oktoberfest beer tasting! This is exactly what I did, hopping on an episode of Brewdacris, a podcast about two things and two things only; beer and rapper/actor Ludacris.
This episode, hosted by Jack von Albade and Mike Proper featuring Sarah Baumann, found all three enjoying a different selection of Oktoberfest brews since it was recorded virtually. Below is their list of brews so you can be ready to taste them all when listening to the episode. To find out what their favorites were and what they thought of each beer, you can tune into the episode once it launches on September 16th on all podcast applications!
View this post on Instagram
Beers Enjoyed by Jack von Albade:
This was the list that I was able to also partake in. Three of the four were very down the line and what you would want an Oktoberfest beer to taste like, though the most traditional was the Fruhauf Oktoberfest from Pollyanna. Personally, the Waddle from Off Color was my favorite simply because it was a little off the beaten path of an Oktoberfest. It tasted almost like a Farmhouse Oktoberfest, which is not a real type of beer.
Beers Enjoyed by Mike Proper:
Munsterfest | Three Floyds
Oktober Fest | Ayinger Privatbrauerei
Aecht Schlenkerla Rauchbier | Brauerei Heller-Trum
Beers Enjoyed by Sarah Baumann:
View this post on Instagram
Overall, it's always great to hear others' experience with beers, for both perspective and recommendations. If you are looking for a fun way to celebrate Oktoberfest, grab a variety of Oktoberfest beers, get some friends together and do a virtual tasting together!
You can follow Brewdacris on Instagram and find them wherever you listen to podcasts!
---