No Comments
Texas Brewery Explorer App Latest Tool to Help Save TX Breweries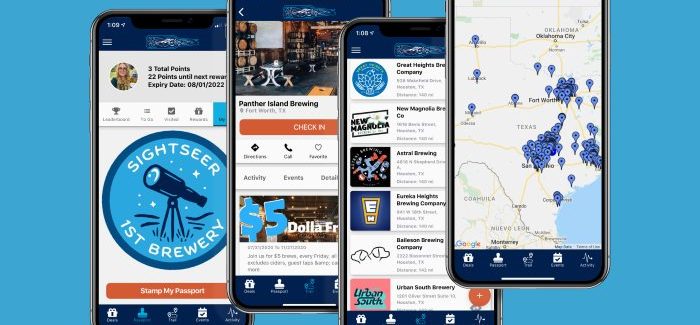 It's no secret that beer nerds love apps – especially apps with badges, rewards and that all-important score board so you can keep track of what your friends are up to. In response to the devastating effect that the pandemic, lockdown, and some extremely tenuous and controversial decisions by the State Governor and the Texas Alcoholic Beverage Commission, the Texas Craft Brewer's Association are fighting back with their very own Texas Brewery Explorer app.

With enticing incentives encouraging drinkers to get out and support their local breweries, the app is the latest in a succession of moves by the Guild to support their members through this extremely difficult time.
When the pandemic first hit Texas back in the spring, the Guild was quick off the mark to call the Texas beer community to action using their Political Action Committee (CraftPAC) to launch the Great Texas Beer Run, a weekend-long campaign to get drinkers on the road buying beer-to-go from their local brewery taprooms. The initiative was heavily promoted on social media with accompanying merchandise, and acted as a strong galvanizing force in the community during a time of frightening uncertainty. As the lockdown began to ease, breweries in Texas found themselves unfairly vulnerable due to the legal classification of the majority of taprooms as bars – a stipulation taken from the state-wide concealed-weapon legislation assigning that status to any drinking establishment whose revenue from alcohol is greater than 51%.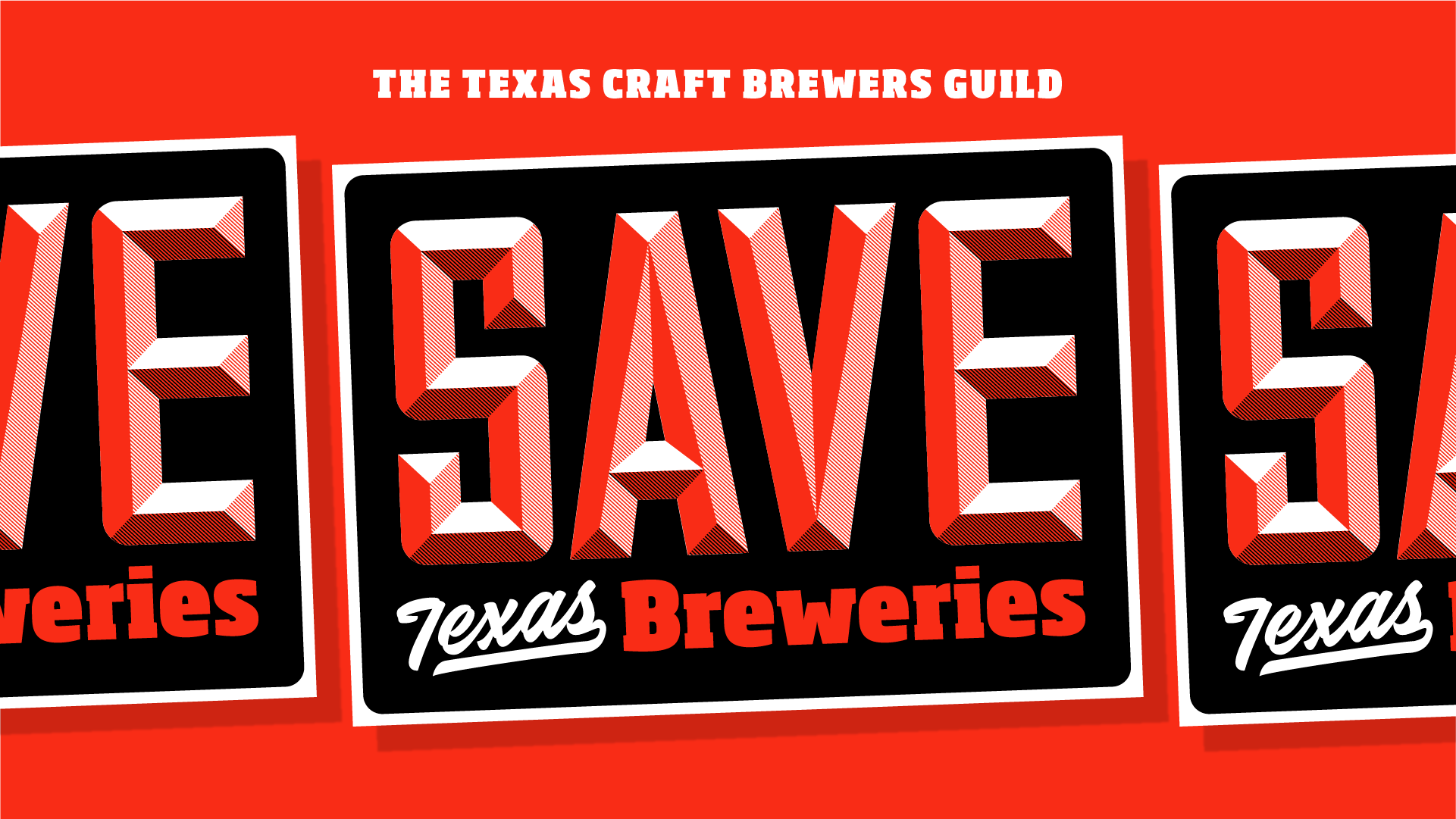 Needless to say, the egregious unfairness of this situation left the beer industry grumbling and unhappy. Then came the extremely stressful and illogicalweek of June 22nd, when breweries were permitted to re-open and then told to close just five days later, leaving the community ravaged and despairing. The Guild responded with its #SaveTexasBreweries campaign, a call-to-arms following their in-house survey results which indicated that one in three Texas craft breweries would permanently close by the end of the year should the legislation remain in place.
Following pressure from the Guild as well as initiatives from individual breweries (including Infamous Brewing's postcard campaign), the TABC began to allow taprooms to re-open provided they adhered to the '51% rule' by serving snacks with each beer, thus classifying the business as a restaurant. Are you confused by now? Then you're in the same boat as most of the beer folks in Texas. It's been a hell of a ride, with at least six breweries sadly announcing their permanent closure.
Enter the new Texas Brewery Explorer app – a new, exciting and oh-so-gently-competitive way to keep drinkers informed about events, special offers and brewery information, but also a cool way to gain rewards for participation, and of course do a little spying on your friends. Whether you're taproom-hopping, grabbing beer-to-go or just browsing for happenings at your local breweries, the app is an easy-to-use, fun resource that is just the ticket to get beer-drinkers back to their favorite local haunts after such a tumultuous summer. "The launch of Texas Brewery Explorer comes at a time when it's more important than ever to support the Texas craft brewing industry and these hard-hit, local small businesses," Texas Craft Brewers Guild Executive Director Charles Vallhonrat said.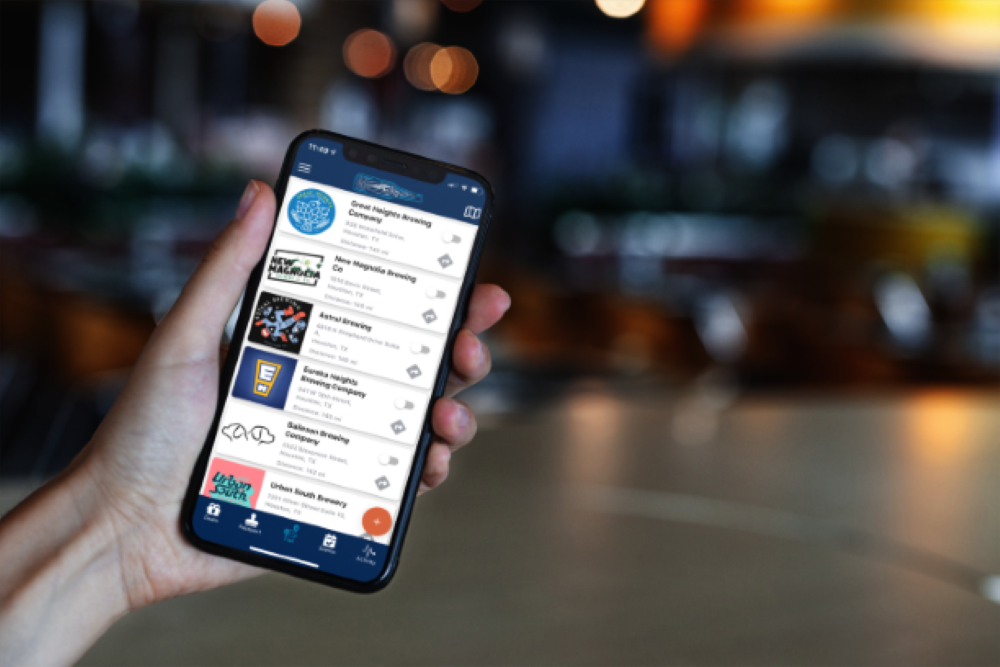 The app is also an excellent way to discover new watering holes and spread your beer-drinking net more widely as restrictions ease. "From downtown taprooms, to scenic destination breweries, Texas boasts an incredible variety of local beer makers," continued Vallhonrat. "Because the vast majority of these breweries do not distribute their beer outside of Texas, a lot of craft beer drinkers in other states have had limited exposure to their products. And, until September 2019, beer tourists who did visit Texas had the added confusion and disappointment of not being able to purchase beer-to-go from all of the breweries they visited."
Time will tell how users will receive this new digital tool, but Valhonrat is optimistic. "When tourism eventually starts to rebound, not only will visiting beer lovers be able to take home beer-to-go as a souvenir, but they'll also have Texas Brewery Explorer as a resource to help plan and enhance their trips across Texas." The app is already a busy space with a competitive leader-board and lively discussion, providing a valuable means of connection during the pandemic — and well beyond.
The Texas Brewery Explorer app is now available for iOS and Android. Learn more at TexasBreweryExplorer.com.
Featured Photo credit: CraftPAC
---