No Comments
Colorado Beer Beat | Black Friday Week Beer Release Guide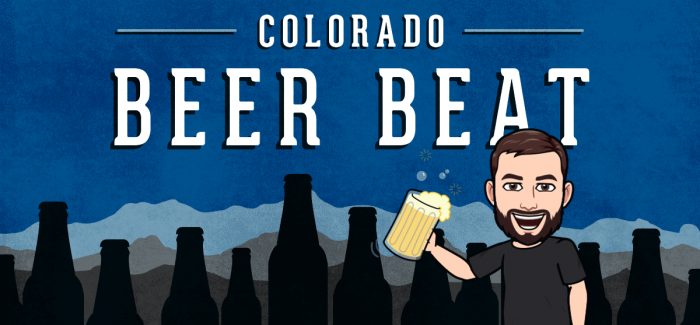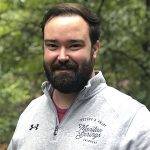 Welcome to the Colorado Beer Beat, a bi-weekly roundup of all of the new can releases around the state. From Denver to Grand Junction, and everywhere in between, we have you covered. Be sure to check back on Thursday's to find out what's new in the Colorado beer scene.
With the holidays kicking off this week, now's the time to find out what new release is the most interesting to you for your next holiday party. Take some time to peruse this page to see when and where all these drops are happening for Thanksgiving and Black Friday weekend.
Additionally, mark your calendars for Saturday, December 5th as our friends at Barquentine Brewing will be hosting a Holiday Toy Drive from 1-6pm. Barquentine is working with Denver Dream Center to help provide gifts for over 10,000 Denver kids this year and are seeking unwrapped gifts for kids aged 0-18. Barquentine will also be donating 20% of all sales during the event. Come out and help make a difference during this difficult year.
Everyone here at PorchDrinking.com wishes you a happy and safe Thanksgiving.
Barnett & Sons Brewing Co. –

18425 Pony Express Dr. Unit 125, Parker, CO
Gizmo's Winter Warmer — Winter Warmer — 9.3%
Available NOW: 32oz crowler
---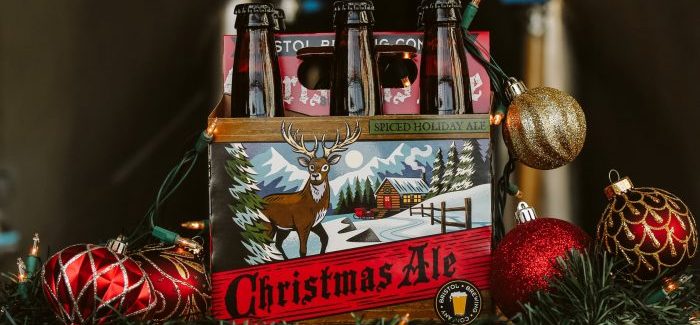 Bristol Brewing Co. –

1604 S. Cascade Ave., Colorado Springs, CO
Christmas Ale — Spiced Ale — 5%
Available Now: 6-pack — 12oz bottles
---
Burns Family Artisan Ales –

2505 West 2nd Avenue, Unit 13, Denver, CO
I Hate Shopping — Black IPA — 7%
Available 11/27: $5 — 16.9oz can
Ship of Theseus — Old Ale — 13%
Available NOW: $16.75 / 500ml bottle – Pre-Order for Pickup at the Brewery
---

Cerebral Brewing – 1477 Monroe St., Denver, CO
Five Years Together, Six Feet Apart — DDH DIPA — 9%
Available NOW: $20 / 4-pack – 16oz cans – Pre-Order for Pickup at the Brewery
Eclectic Potion — Triple IPA — 10%
Available NOW: $20 / 4-pack – 16oz cans – Pre-Order for Pickup at the Brewery
Bird of War — Smoothie Sour — 6.5%
Available NOW: $18 / 4-pack – 16oz cans – Pre-Order for Pickup at the Brewery
Canopy Cover — TDH DIPA — 8.7%
Available NOW: $22 / 4-pack – 16oz cans – Pre-Order for Pickup at the Brewery
Dark Energie — Coffee Oatmeal Stout — 6.5%
Available NOW: $16 / 4-pack – 16oz cans – Pre-Order for Pickup at the Brewery
Available NOW: $16 / 4-pack – 16oz cans – Pre-Order for Pickup at the Brewery
Vanilla Here Be Monsters — Bourbon Barrel Aged Imperial Stout— 14.2%
Available 11/27: $34 / 500ml bottle – Pre-Order for Pickup at the Brewery
Barrel-Aged Safe Word — Rye Barrel Aged Imperial Stout — 13.2%
Available 11/27: $28 / 500ml bottle – Pre-Order for Pickup at the Brewery
---
City Star Brewing –

321 Mountain Ave., Berthoud, CO
Available 11/27: $16 / 4-pack – 16oz cans – Pre-Order for Pickup at the Brewery
---
Comrade Brewing – 7667 E Iliff Ave, Denver, CO
Quit Stalin — Russian Imperial Stout — 9.9%
Available NOW: 32oz Crowler Cans – Pre-Order for Pickup at Brewery by Calling (303)748-0700
Sabro IPA — IPA with Sabro hops dry hopped with Lotus and more Sabro— 7.4%
Available NOW: 32oz Crowler Cans – Pre-Order for Pickup at Brewery by Calling (303)748-0700
Rye Pale Ale — Pale Ale brewed with 10% flaked rye and hopped with Simcoe and Sultana Hops— 6.3%
Available NOW: 32oz Crowler Cans – Pre-Order for Pickup at Brewery by Calling (303)748-0700
---

Copper Kettle Brewing – 1338 S. Valentia St. Ste 100, Denver, CO
Snowed In (Box Set) — Imperial Oatmeal Stout — 12%
Available Friday, November 27: $99 / 5-pack featuring cherry, vanilla, coconut, mocha, and maple variants – 16oz cans – Pre-Order for Pickup at the Brewery
---
Crooked Stave – 1441 West 46th Ave, Denver, CO
What the Duck? — Milk Stout brewed with cocoa, cinnamon, cayenne, vanilla & milk sugar — 8.3%
Available Friday, November 27: 16oz cans – Pre-Order for Pickup at the Brewery
---
Denver Beer Co. – 1695 Platte Street, Denver, CO
Cranberry Princess Yum Yum — Kolsch — 5.2%
Available NOW: $24 / 4-pack – 16oz cans – Pre-Order for Pickup at the Brewery
---
Fiction Beer Co. – 7101 E Colfax Ave, Denver, CO
Typo – Turkish Delight Dessert Porter – 8.5% ABV
Available NOW: $17.99 / 16oz 4-pack cans – Pre-Order for Pickup at Brewery
---
Golden City Brewery – 920 12th Street, Golden, CO
Available NOW: $10 / 12oz 4-pack cans
---

Great Divide Brewing – 2201 Arapahoe St, Denver, CO
Port Barrel-Aged Hibernation Ale — Winter Ale aged in Ruby Port Barrels — 13%
Available Saturday, November 28: $20 / 750mL Bottle – Pre-Order for Pickup at the Brewery
---
Green Mountain Beer Company – 2585 S. Lewis Way, Lakewood, CO
2020 Dopplebock Anniversary Ale — Winter Ale aged in Ruby Port Barrels — 13%
Available NOW: – Pre-Order for Pickup at the Brewery
---

Knotted Root Brewing –

250 N. Caribou St., Nederland, CO
Purple Paste — Imperial Fruit Gose — 9%
Available NOW: $25 / 4-pack — 16oz cans
Liquid Goo — Galaxy IPA — 7.2%
Available NOW: $18 / 4-pack — 16oz cans
---
Left Hand Brewing Co. –

1265 Boston Ave., Longmont, CO
Laws Wheat Whiskey Barrel-Aged St. Vrain — Tripel Ale — 11.6%
Available 11/27: Single $12.99 — 12oz bottle
---
Monumental Beer Works –

2575 Highway 6 & 50, Grand Junction, CO
Pinestachio — Cream Ale — 5.7%
Available NOW: $7 — 19.2oz can
---

New Image Brewing Co. –

5622

Yukon Street, Arvada, CO
Pint Cake – Apple Pie — Sour Ale — 7.25%
Available NOW: $18 / 4-pack – 16oz cans – Pre-Order for Pickup at the Brewery
Politics, Money, & Religion — Barleywine — 12%
Available NOW: $18 / 4-pack – 16oz cans – Pre-Order for Pickup at the Brewery
Pay it Forward — DDH IPA — 7.8%
Available 11/28: 4-pack – 16oz cans – Pre-Order for Pickup at the Brewery
Pure Isolate — DIPA — 9.5%
Available 11/28: 4-pack – 16oz cans – Pre-Order for Pickup at the Brewery
Unmacerated — BA Sour — 6.5%
Available 11/28: 4-pack – 16oz cans – Pre-Order for Pickup at the Brewery
---
Novel Strand Brewing Co. –

305 1st Ave., Denver, CO
Chinola — Unfiltered Hoppy Beer — 6.8%
Available NOW: $18 / 4-pack – 16oz cans – Pre-Order for Pickup at the Brewery
Southern Lights — Dry Hopped Sour — 4.5%
Available NOW: $18 / 4-pack – 16oz cans – Pre-Order for Pickup at the Brewery
From: Claudia Y Juan, With Love— Imperial Stout — 8.2%
Available NOW: $24 / 4-pack – 16oz cans – Pre-Order for Pickup at the Brewery
---
Odd13 Brewing –

301 E Simpson St., Lafayette, CO
Devious Dankster — Hazy IPA — 7%
Available NOW: $13 / 4-pack – 16oz cans – Pre-Order for Pickup at the Brewery
BA Vanilla Saint Newcole — Imperial Stout — 9.65%
Available 11/27: $20 / 4-pack – 12oz cans – Pre-Order for Pickup at the Brewery
---

Oskar Blues Brewery – 1800 Pike Rd., Longmont, CO
Angel's Vera — Imperial Stout — 10.3%
Available NOW: 6-pack — 12oz cans
---
Ratio Beerworks –

2920 Larimer St., Denver, CO
Nobody's Darlin — Whiskey Ale — 8%
Available NOW: $16 / 4-pack — 12oz cans — Pre-Order for Pickup at the Brewery
Roots Radical — Citrus Beet Saison — 5.6%
Available NOW: $12 / 6-pack — 12oz cans — Pre-Order for Pickup at the Brewery
---
Resolute Brewing – 7286 S Yosemite St, Ste 110, Centennial, CO
2020: Imperial Vanilla Chai Brown Ale –
Available NOW: $6 / 16 oz cans $24 / 4-pack – Pre-Order for Pickup at Brewery
---

River North Brewing Co. –

6021 Washington St, Unit A, Denver, CO
SUPER Hop-A-Tronic Lupulositor — Hazy DIPA — 10.5%
Available NOW: $19 / 4-pack — 12oz cans — Pre-Order for Pickup at the Brewery
Barrel-Aged Mr. Sandman — Barrel Aged Whiskey Imperial Stout — 13%
Available NOW: $12 — 375mL bottles — Pre-Order for Pickup at the Brewery
---
Something Brewery –

117 N Main St, Unit A, Brighton, CO
Sex Appeal (and Puppies) — Pineapple Kettle Sour
Available NOW: 4-pack – 16oz cans
Strawberry Jacuzzi (Collaboration with Blue Tile Brewing) — Strawberry Shortcake Kettle Sour
Available 11/27: 32oz crowlers
---
Station 26 Brewing Co. –

7045 E 38th Ave., Denver, CO
Hell Bear Mixed 4 Pack — Imperial Stout
Available 11/27: $35 / Mixed 4-pack – 12oz bottles – Pre-Order for Pickup at the Brewery
---
Uhl's Brewing Co. –

5460 Conestoga Court, Boulder, CO
Hazel's Barrel'd Stout — Imperial Stout
Available 12/2: $30 / 22oz bottles – Pre-Order for Pickup at the Brewery
 Tipsy's Barrel'd Stout — Imperial Stout
Available 12/2: $30 / 22oz bottles – Pre-Order for Pickup at the Brewery
Heritage Barrel'd Stout — Imperial Stout
Available 12/2: $30 / 22oz bottles – Pre-Order for Pickup at the Brewery
---

Verboten Brewing Co. –

127 E. 5th Street, Loveland, CO
Blood Guardian — Imperial IPA — 9%
Available NOW: $12 / 32oz crowlers — Pre-Order for Pickup at the Brewery
Double Oaked Bourbon Grow Old — English Style Barleywine
Available 11/27: $22 / 2-pack — 12oz cans — Pre-Order for Pickup at the Brewery
Double Oaked Cognac Grow Old — English Style Barleywine
Available 11/27: $24 / 2-pack — 12oz cans — Pre-Order for Pickup at the Brewery
---

WeldWerks Brewing Co. –

508 8th Ave., Greeley, CO
Blueberry Frosted Tips — Double India Pale Ale with Chinook hops, vanilla, milk sugar, spruce tips, and blueberry puree— 8.4%
Available NOW: $18 / 4-pack —16oz cans — Pre-Order for Pickup at the Brewery
Pils is for Pals (collaboration with Prairie Artisan Ales & Boulevard Brewing)— Pilsner Dry-Hopped With with Motueka Hops — 5.4%
Available NOW: $12 / 4-pack —16oz cans — Pre-Order for Pickup at the Brewery
Peach Cobbler Berliner — Sour Wheat Ale — 4.3%
Available NOW: $14 / 4-pack —16oz cans — Pre-Order for Pickup at the Brewery
8th and 5th IPA — DDH West Coast DIPA — 8.3%
Available NOW: $16 / 4-pack —16oz cans — Pre-Order for Pickup at the Brewery
Cherry Cobbler Berliner — Sour Wheat Ale — 4.8%
Available NOW: $16 / 4-pack —16oz cans — Pre-Order for Pickup at the Brewery
Churro Laser Sword Fight — Sour Wheat Ale — 4.2%
Available NOW: $14 / 4-pack —16oz cans — Pre-Order for Pickup at the Brewery
Raspberry Coconut Vanilla Sour — Sour Wheat Ale — 4.7%
Available NOW: $16 / 4-pack —16oz cans — Pre-Order for Pickup at the Brewery
---
Westbound and Down Brewing Co. –

1617 Miner St., Idaho Springs, CO
Bourbon Barrel Aged Imperial Stout — Imperial Stout — 15.7%
Available 11/27: $17 / 500ml bottles
 Opulence — Imperial Stout — 16.1%
Available 11/27: $21 / 500ml bottles
---

WestFax Brewing Co. – 6733 W. Colfax Ave., Lakewood, CO
Cranberry Fruit Shake — Smoothie Sour — 6.5%
Available NOW: $20 / 4-pack – 16oz cans – Pre-Order for Pickup at the Brewery
 Spirit Guide Hazy IPA 6.0 — Hazy IPA — 7.2%
Available NOW: $18 / 4-pack – 16oz cans – Pre-Order for Pickup at the Brewery
Cranberry and Sage Sour — Smoothie Sour — 6.5%
Available NOW: 4-pack – 16oz cans – Pre-Order for Pickup at the Brewery
BA Beta Wave 2020 — Imperial Stout — 10.3%
Available 11/27: $22 / 22oz bottle – Pre-Order for Pickup at the Brewery
 I Do Eclair — Pastry Stout — 7.7%
Available 11/27: $20 / 4-pack – 16oz cans – Pre-Order for Pickup at the Brewery
Sippin' on a Cloud — DIPA — 8.2%
Available 11/27: 4-pack – 16oz cans – Pre-Order for Pickup at the Brewery
Mango Spirit Guide — Hazy IPA — 6.2%
Available 11/27: $8 / 16oz can – Pre-Order for Pickup at the Brewery
---
WildEdge Brewing Collective –

111 North Market Street, Cortez, CO
Island Dream — Kettle Sour
Available NOW: $17 / 4-pack – 16oz cans
Available NOW: $16 / 4-pack – 16oz cans
Available NOW: $17 / 4-pack – 16oz cans
---
Wild Provisions Beer Project –

2209 Central Avenue, Boulder, CO
Metes & Bounds with Chinook Wet Hops — Farmhouse
Available NOW: $14 / 500ml bottles – Pre-Order for Pickup at the Brewery
---
Wiley Roots Brewing Co. –

625 3rd

St., Greeley, CO
Ski Greeley — Hazy IPA — 6.8%
Available NOW: $16 / 4-pack —16oz cans — Pre-Order for Pickup at the Brewery
Vanilla Talk Birdy to Me — Imperial Stout — 11%
Available 11/27: $20 / 16oz cans — Pre-Order for Pickup at the Brewery
Peanut Butter Chocolate Talk Birdy to Me— Imperial Stout — 11%
Available 11/27: $20 / 16oz cans — Pre-Order for Pickup at the Brewery
That John Denver is Really Full of Peanut Butter — Imperial Stout — 11.5%
Available 11/27: $24 / 4-pack —16oz cans — Pre-Order for Pickup at the Brewery
---

Woods Boss Brewing Co. –

2210 California St., Denver, CO
Magical Narwhal — Candy Cane Chocolate Stout — 5.8%
Available 11/28: 16oz cans — Pre-Order for Pickup at the Brewery
Nectar of the Forest V4 — DDH Hazy IPA — 8.2%
Available NOW: $18/ 4-pack — 16oz cans — Pre-Order for Pickup at the Brewery
---