No Comments
Crooked Stave | Scoville Barrel-Aged Imperial Stout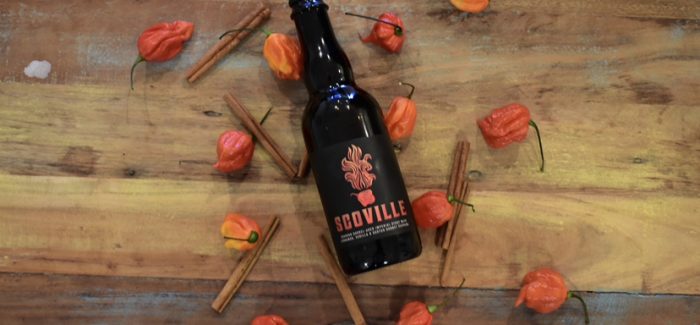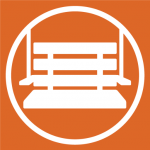 In a saturated Denver craft beer market, Crooked Stave has managed to remain a standout brand for a decade. They've recently chosen to move out of the River North Art District and return to their brewing roots in the up-and-coming Sunnyside neighborhood with a recently refreshed taproom. They also recently added a satellite location about an hour outside of Denver up the road in Fort Collins.
From the outside, you may think the Sunnyside location is just another bay in an industrial park, but the cozy taproom and friendly bartenders make it warm and inviting. Beside the bar, a large window gives way to a glimpse behind the scenes, where brewers have been keeping quite busy despite the pandemic. Ever-changing regulations, can shortages and unpredictable markets haven't slowed them down a bit. They've been relabeling cans to accommodate beer made on an adjusted brewing schedule. When capacity was limited indoors, they moved tables in between barrels and brite tanks. With the latest regulations, customers are still taking advantage of their covered patio despite chilly temperatures.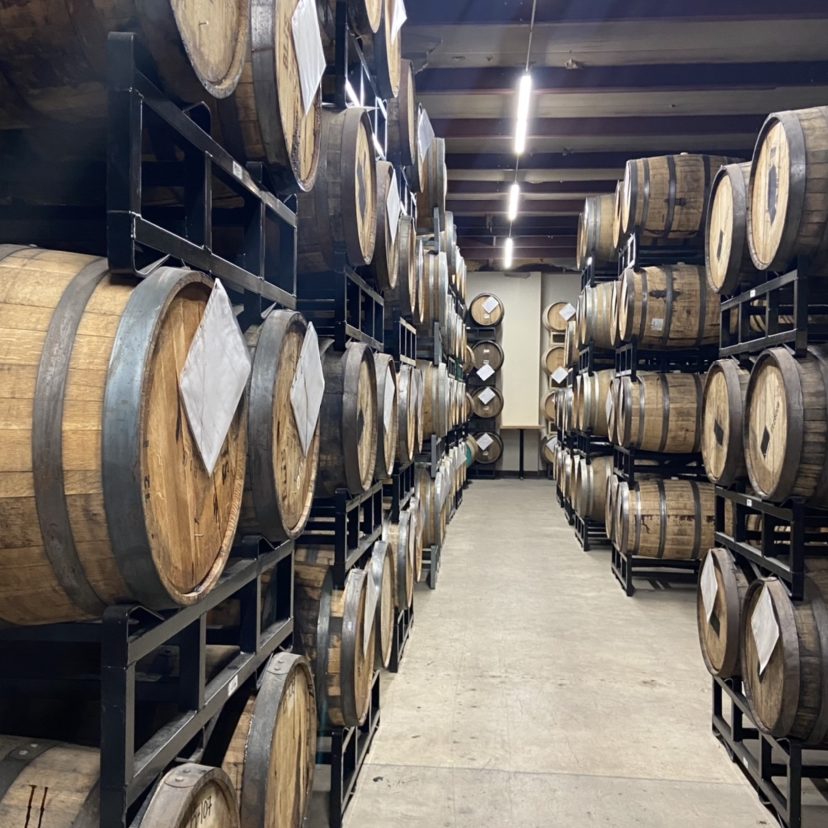 When most people think of Crooked Stave, complex wild Sours and Saisons come to mind. They've built their funky fan following on bringing Brettanomyces yeast into the spotlight through founder Chad Yakobson's Brettanomyces Project. The team at Crooked Stave is stacked with industry vets, and they come together regularly as a committee to brainstorm ideas for beers they know their customers will love. According to Sensory and Operations Specialist, Kevin Ritter, these committee sessions foster collaboration and creativity, while also keeping the team on track with their brewing schedule. Delve a little deeper into the Crooked Stave's portfolio, and you'll find they've been brewing up some of the most unique and tasty barrel-aged Stouts in town. 
Strong and boozy, barrel-aged Stouts have risen in popularity with beer fanatics over the past few decades. Brewers often take a lot of liberty in experimentation with this style, aging over fruits, spices and other additions. Stouts are aged anywhere from a few months to several years, with their flavor profiles ever-changing along the way. Each barrel has its own unique flavors and characteristics to impart on the brew waiting inside. A peek behind the scenes at the taproom and you'll see dozens of barrels from Angel's Envy, Heaven Hill and Woodford Reserve stacked nearly to the ceiling.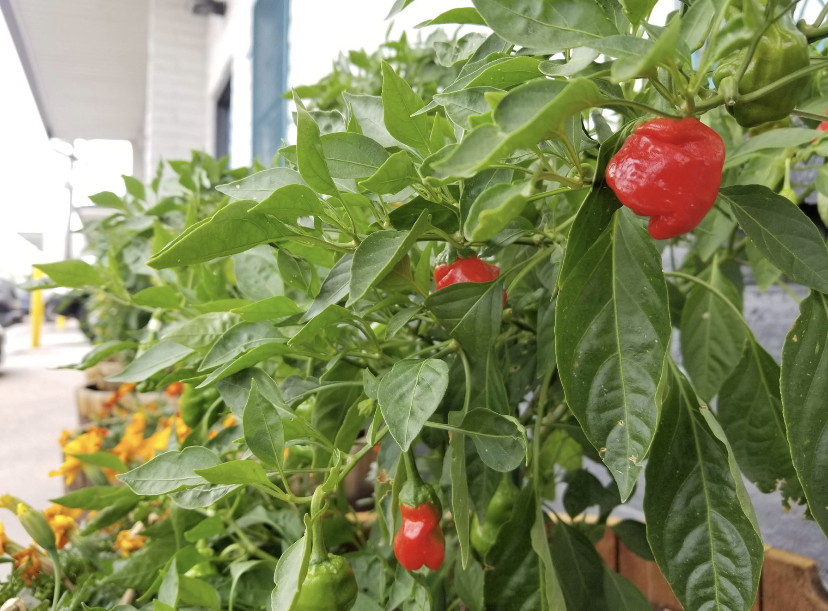 One of the more unique barrel-aged offerings in Crooked Stave's recent history is called Scoville. Named after the scale that measures the heat units of peppers, Scoville is a bourbon barrel-aged Imperial Stout brewed with scotch bonnet peppers, cinnamon and vanilla that clocks in at 12.9% ABV. While the name may be intimidating, the peppers add more depth of flavor & sweetness than heat. Marketing Coordinator, Andy Sparhawk, says the name is more of a nod to its ingredients than an implication of a spicy beer. The stout can hold its own against the added flavors, creating a balanced beer that won't wreck your palate. Andy suggests this beer would be a great addition to a s'more roast around a campfire with friends, or as a dessert on its own. 
What makes this beer even more special is that all the peppers were grown on-site by resident "pepper-head" Rob Yakobson (yes, that Yakobson). Rob is Chad's father, Crooked Stave's accounting guru, jack of all trades and unofficial brewery gardener. These peppers grew right on the patio in Sunnyside before being made into a tincture with Ceylon cinnamon, cayenne and vanilla. The tincture was then added to the barreled beer, where it aged for seven months before being bottled.
If Crooked Stave's barrel-aged Stout collection is so darn good, how come it seems to be a bit of a secret? That's because there's a small, but growing, group of avid followers who are scooping up these special bottles on a subscription basis. Members of this subscription service, known as the Cooper's Collective, get first dibs at limited release barrel-aged Sours, Imperial Stouts and other passion projects on a quarterly basis. Whatever these die-hards don't drink up is then available at the taproom and through limited distribution. What's a better excuse than a pandemic to enroll in a beer subscription? You can join the Cooper's Collective at http://www.crookedstave.com/membership/.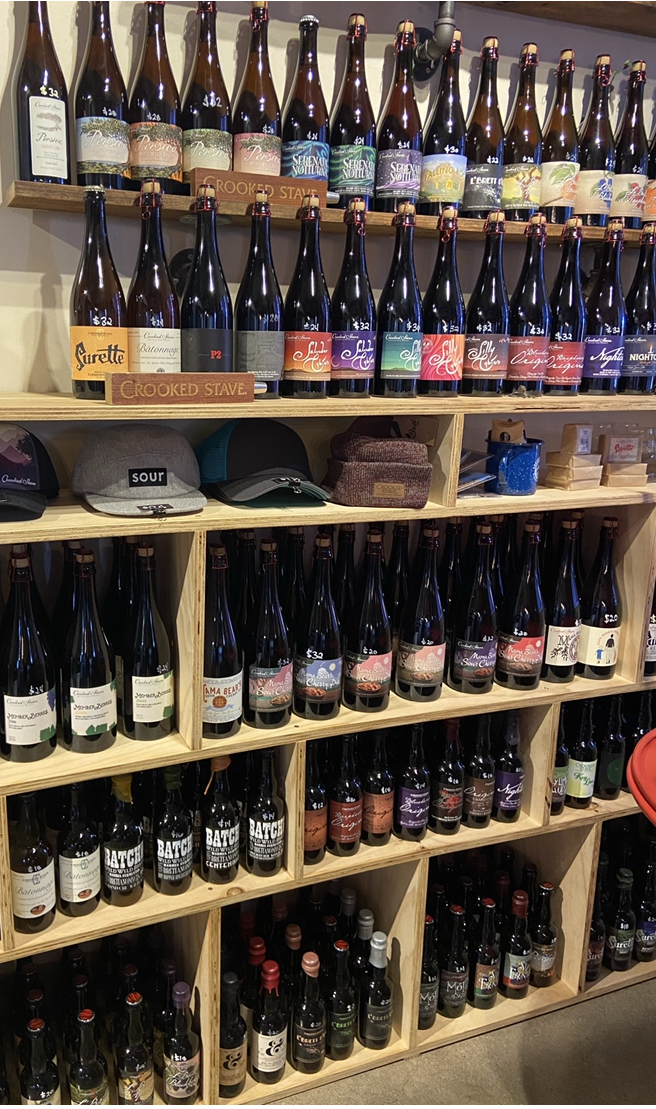 ---