No Comments
Dry January? Here's How You Can Still Support Your Favorite Breweries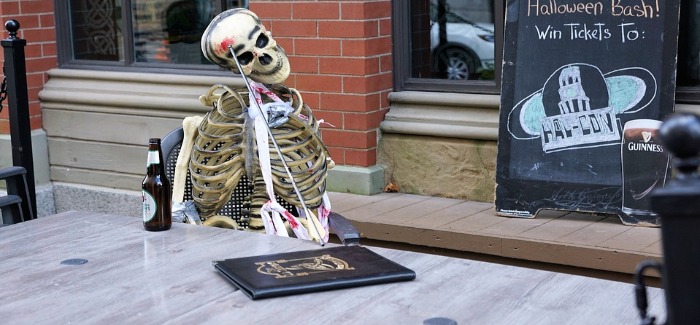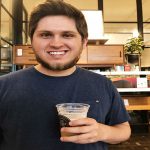 January is often a popular month for craft beer drinkers to take some time off from the "hobby." It's important to be able to do so and to drink in amounts where you're comfortable. We recently offered 30 Reasons Why You Should Skip Dry January in 2021, but if you are taking the time completely off, you can still help your local breweries.
The ongoing pandemic continues to impact the beer industry, and it's likely to continue to do so even with a vaccination process in place. For the first time in 27 years, one of our staff writers, Brandon, is thankful for the Georgia winter weather because many breweries can still operate with outdoor seating, even if that first pint is a little chilly. A lot of places (and many staff favorites) in colder climates can't operate in the long weeks of winter.
Whether it's the cold or participating in Dry January that keeps you from buying beer right now, here's a list of some of our favorite places and ways to support them beyond going to the taproom for a pint.
*Bonus to our readers: feel free to submit a comment on this post naming your favorite local spot or featuring an item you really dig from their store and we'll update this piece with your intel.
View this post on Instagram
Get yourself and your favorite pup branded merch (treats and bowls) that's shipped directly to you. California seems like they know how to party, and Burning Barrel can even ship beer directly to your house via an online purchase. They currently have a Schwarzbier on tap that would be great to crack open come Feb 1.
There's a wide variety of full and mixed cases available to pick up or have shipped, plus plenty of  hats and hoodies. If your closet is full, browse the glassware or grab a new coffee mug. You also have the option to tip the staff directly.
Ohioans:
Legislation allows for breweries to ship right to you, so order up some of those sought after BA Stouts and stock the fridge for next month. Register to become an Imperial Scout (that's an amazing membership name) at Jackie O's, or order some dinner from Warped Wing Brewing. Tip the staff or become a member at Branch & Bone Artisan Ales and make future plans to attend some or all of the special releases.
View this post on Instagram
There's pickup from the brewery, local delivery and even shipping options available for tons of Hopewell's beers and/or merch. Check out this simple yet sleek snapback or tee if you need a new lewk. Sprucing up the house? Check out Hopewell's new décor options, such as their Zodiac prints, and add some personality to the walls.
Hell yeah it's cold outside which is why this hot chocolate package is the perfect way to support local without busting into the beer fridge. You can even pair it with this footed mug for the perfect night cap to a movie night. Spruce up your next walk with a doggie leash or stay home and tip the staff.
View this post on Instagram

Design, vibes, and aesthetics are all synonymous with Hudson Valley, so pick out your favorite color and minimal from their stock of sweet T-shirts. Also, for anyone out there who journals religiously, check out these stickers or this tote bag for all your trips to the grocery store.
You know their beer. You've seen it all over social media and if you've had it then you probably know why the popularity is there. It's easy to find options for beers to order now and open next month. There's no shortage of masks, hats or tees for every wardrobe. Other Half even has a Pilsner Pack that will help get you on board with Lager Life. Equilibrium still has some ornaments for the Christmas lover in your life — it's never too early to get that shopping done! 
View this post on Instagram
You've heard this recommendation already, but Orpheus Brewing is easy to support right now because they commonly have five or six of their BA Stouts or Wild Fermentation Ales available for purchase. Buy now and enjoy next month (or even a few months from now). They also have some of their art prints — which you can find on their labels — as great options to gift or frame for yourself.
It's no longer a secret that Lager is life, and there is no better way to show your Lager love than with this hat or sweatshirt from Halfway Crooks. If sold out, grab one of their Goed Bier hats or hoodies. This merch is simply stunning, and if you're local, take some bottles or dinner home with you!
View this post on Instagram
I get it. You're more of a believer in giving experiences than giving gifts that will inevitably be tossed or lost in a dresser for all time. One of the more unique beer experiences that you could buy now and schedule for later for yourself or a friend is one of Schoolhouse's homebrewing classes!
There's no shortage of hoodies or beanies to help stay warm during the winter month's on Odell's website, but there are some other unique options to pick up now and use later on. From beer hot sauces to this sweet sixer cooler (that could act as a lunchbox, too).
If the District of Columbia has been on your mind recently, then support some of the local breweries. Once you find a hat or hoodie that you have to have, just pair it with some of their branded socks. For the ultimate indulgence, order this fleece blanket and coaster set so you'll have little reason to get off the couch for the rest of January.
Any of you Texans lucky enough to be close to Austin Beerworks should check out their online merch shop for tons of non-beer goodies. Buried under the shirts and hats are the real gems, like this "Please Scream" facemask and the lovely unicorn cooler. It wouldn't be Texas without this belt buckle. If you're an art connoisseur, they have you covered there, too.
***This is in no way a comprehensive or complete list of breweries who could benefit from your support. Your local spots, places you've visited and have memories of or breweries you hope to visit all need your help during January. These are just some examples of ways to support breweries — outside of simple beer purchases — now AND later.***
_________________________________________________________________