One Comment
What Happened To the Black IPA and Its Comeback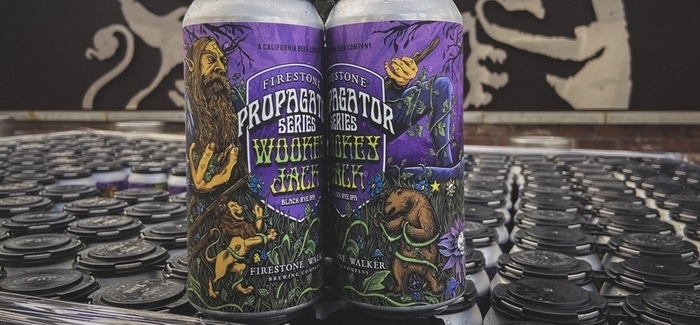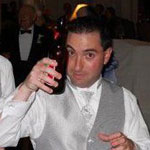 In an industry dominated by the Hazy IPA and beers with ingredient lists you're more likely to find in a grocery store candy or cereal aisle, one classic style saw a resurgence in 2020.
Black IPAs use to be a year-round offering for many breweries from 2012-16. The style features dark malts, and while your standard IPA will usually be bitter, hoppy and floral, the Black IPA is slightly different. It's not super hoppy like your more traditional IPA, although there are hop characteristics very present, it's also not as roasted-malt forward as a Stout. It kind of sits in the middle and even the name created some controversy when it was released. The balance of hops and malt in the Black IPA and the resulting flavor profile are what makes the style so unique.
Notes of chocolate and coffee with a slight undertone of dark fruit can be expected in the beer. And the additional roasted malt flavor is what makes the style stand out. They'll usually be anywhere from 6-8% ABV but as with any style can vary based on the brewing process.
What Happened to the Black IPA?
The style had a loyal following but ultimately a few years ago they started to disappear from the shelves.
"There were too many of them," Revolution Brewing's Chief Strategy Office Doug Veliky said. "Many breweries were trying to deviate down the strange path of how they were making them and they were not good. They were trying to get too cute with them. It's a seasonal beer that was trying to make it as a year-round beer. It would die on the shelf during the warmer months. It's not a recipe designed to drink during the summer."
Revolution Brewing's Jukebox Hero, a Black IPA, stopped being offered in its own six-pack back in 2016.
Firestone Walker's Wookey Jack use to be a regular offering for the brewery but also around 2016 it was discontinued from regular release. It became a draft-only occasional small-batch offering available only in their Venice location, where they do their research and development brewing.
Echoing Veliky, Firestone Walker's Brewmaster Matt Brynildson sees the Black IPA as a more seasonal offering.
"When made well, it's a fun and enjoyable style," Brynildson said. "I think that we have come to realize that a big bold and dark beer like this is better suited as a seasonal release.  Something folks talk about and anticipate, but don't need all year round."
As these beers sat on the shelves in the warmer months, it became a quality-control concern for the breweries.
"We found that as a year-round offering, Wookey would linger on store shelves and since it is an IPA class beer with loads of hop aroma and character, it needs to be enjoyed fresh," Brynildson said. "It seemed that for us and other brewers around the country, the market spoke and sales dropped for those producing these beers. Some beers belong in grocery store cooler sets and others should be small-batch seasonal or draft offerings. Black IPA may be one of those styles."
While some breweries kept their Black IPAs on as a seasonal release, the style popularity plummeted. If it did make an appearance it would usually be a draft-only offering, rarely packaged.
One brewery that has kept a Black IPA going annually is Land-Grant Brewing Company in Columbus, Ohio.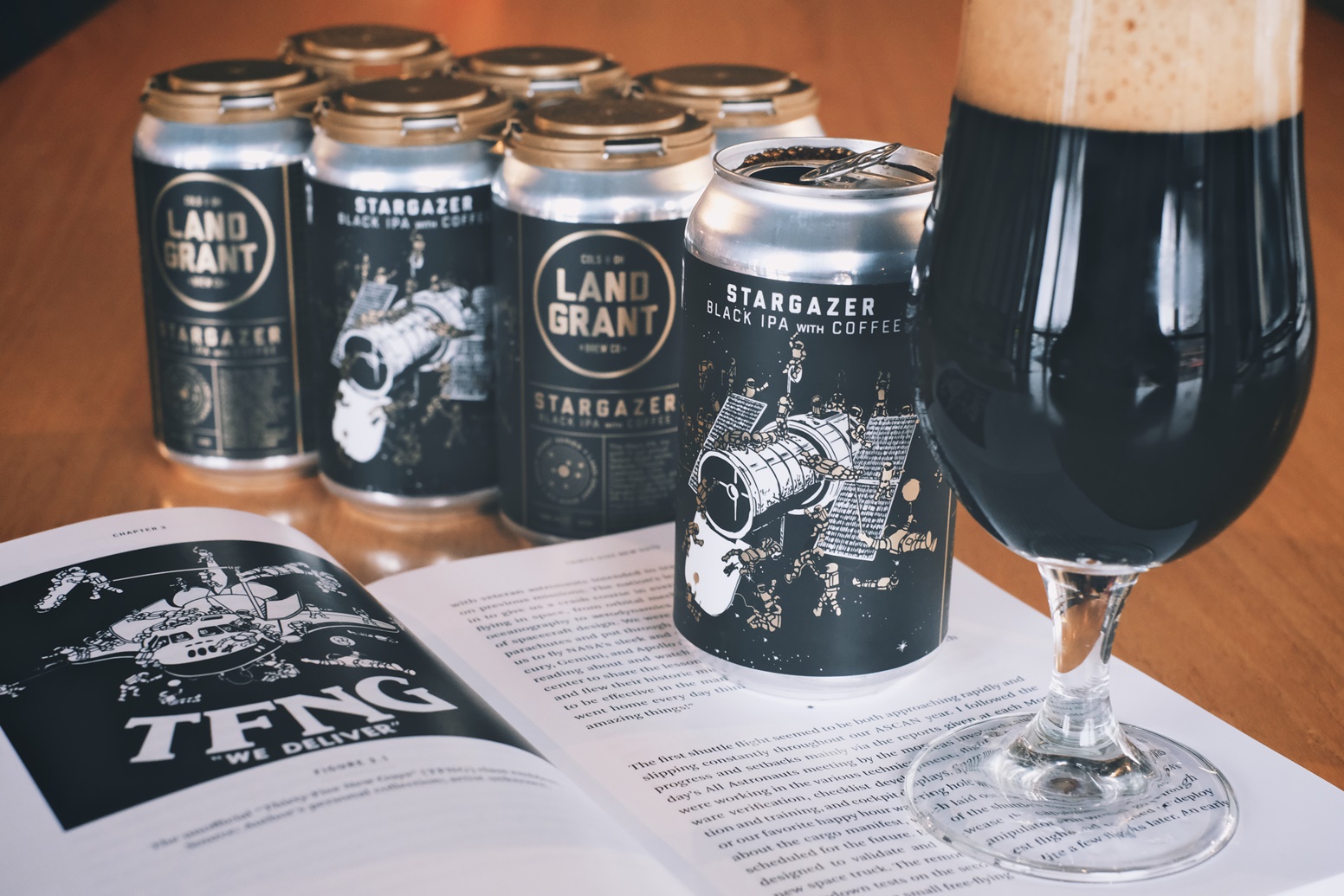 "For whatever reason, be it the space theme, the bleakness of January (when we usually release it), or the slightly beefier ABV (we aim for 7-8%), our Black IPA seems to scratch a particular itch," Land-Grant's Head Brewer Dan Shaffer said. "We aren't aiming for big roasty flavors in our Black IPA's, but the subtle dark chocolate notes really meld with piney, citrusy hops that feel more seasonal than tropical juice bombs this time of year."
Cult Following
When the breweries stopped releasing Black IPAs regularly they heard from a small but vocal audience. The style wasn't selling well year-round but there was that group that absolutely loved having easy access to it.
"It's kinda funny, but there was a real backlash when we discontinued Wookey," Brynildson said. "There were fans out there who were upset to see it go and made their voice heard. Back at the brewery, we were thinking 'Well if you liked it so much, why did you stop drinking it?' Since sales had dropped and beer was aging in trade, I guess that told us that some beer lovers had grown attached to the style, but maybe it wasn't their daily pint and more of an occasional beer."
Veliky said that some of the most messages they get at Revolution is about Jukebox Hero and when the brewery might bring it back.
In 2018 New Realm Brewing Company brewed a five-barrel batch and people took to it quickly.
"We got repeated requests from our team to brew it again," Brewmaster, COO and Co-Founder Mitch Steele said.
After years of not being available, 2020 changed things for the Black IPA.
I'm Back
On June 22, 2020, Veliky tweeted a prediction. The Black IPA would mount a comeback as a seasonal beer.

"It was also the most liked tweet I had ever made," he said. "I had never had anything take off like that. That made me extra confident that there was an interest in this."
Within just a couple of months, breweries all around the country began announcing their plans to brew and release a packaged Black IPA.
Revolution had been wanting to bring back Jukebox Hero in some capacity for a while. Every three months the brewery releases a League of Heroes variety pack that features four different IPAs. Anti-Hero, the brewery's flagship beer, is always included and then there are three rotating IPAs that get mixed in.
"We'd have the somewhat jokingly somewhat serious conversation about when we'd put Jukebox Hero in the box," Veliky said. "We had internal conversations and we could never get the confidence that it wouldn't ruin the pack, we'd have three others that we had little more confidence in."
The question was, why now? Why was 2020 the year the style started to see a comeback?
With the pandemic shutting everything down people were looking for comfort and feeling a bit nostalgic. It's why The Office is airing seemingly non-stop on Comedy Central. That thought of going back to simpler times and what use to make you happy was more prevalent than ever.
The Black IPA would be able to return and be apart of those feelings.
And so in September, Jukebox Hero made its return apart of the League of Heroes variety pack.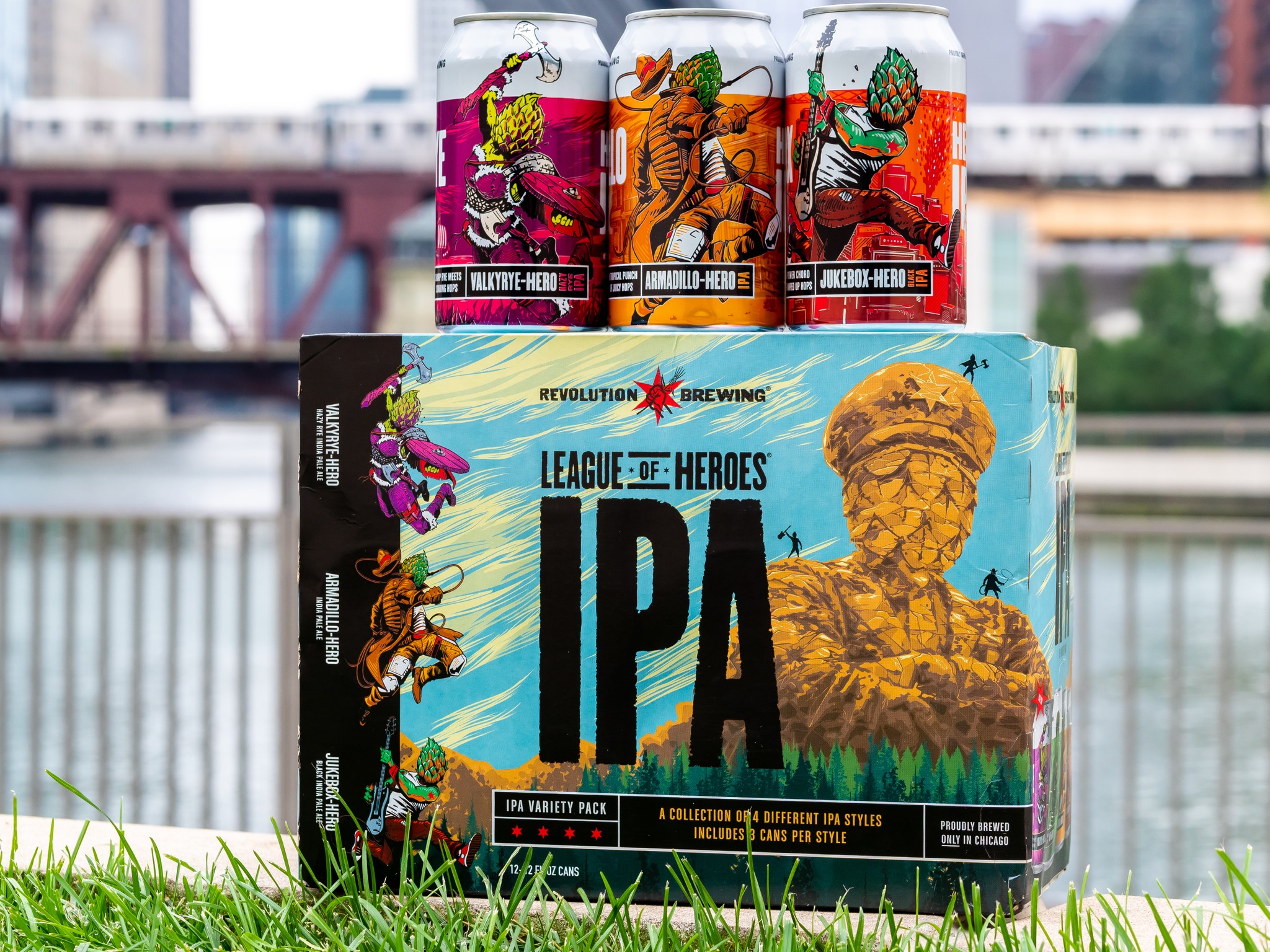 "I think that people were ready to go back in time," Veliky said. "They're in an uncertain time or they don't know what's going to happen next. They gravitate towards something they know that will make them feel comfortable. Black IPA is that beer for a lot of people. It broke a lot of people into beer."
Wookey Jack got even more fuel for a potential return when it won a gold medal at the 2020 Great American Beer Festival (GABF). Firestone Walker knew they had to bring it back in some capacity.
"I think that's true that the success at GABF inspired the release," Bryndilson said. "We get excited when we can celebrate these beers and since Wookey took back-to-back GABF Golds in 2012-2013 it felt like a perfect time to celebrate a little with Wookey fans who have asked us over and over to re-release it."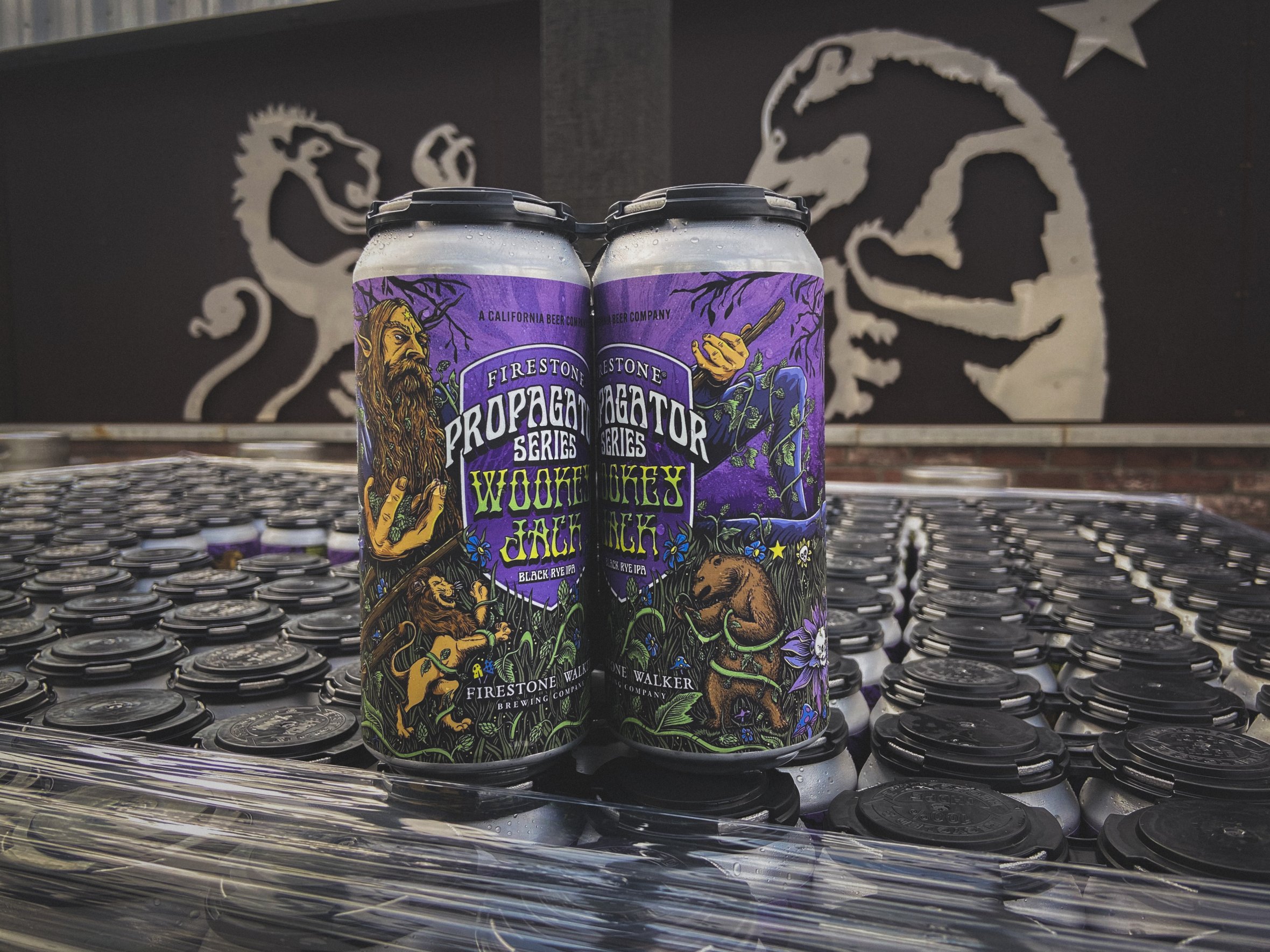 Propagator had gotten a mobile canning unit a few months back and so they decided to release Wookey Jack in 16oz four-packs. In just a few days it had sold out completely.
Controlled, Seasonal Releases
With the confidence to bring back Jukebox Hero, Revolution didn't want to go overboard with the beer's release. That's why it's only available as a part of the League of Heroes variety pack.
Revolution was surprised at the response they got from the return of Jukebox Hero even in the limited release it was being offered. In fact, it was driving people to purchase the League of Heroes variety pack.
"There tends to be one beer [in the variety pack] that we view as the beer we love to make but we know that it's not necessarily cool but we really want them [customers] to not forget about it. It gives us a place to make it but not sell on its own as a six-pack. We thought Jukebox Hero would be that one. It became the one that made the pack sell. People wanted to buy a case of it on its own."
Even with its popularity, there are still no plans to release Jukebox Hero as its own six-pack.
"Not overdoing it is really important," Veliky said. "It could be the best thing long-term for Jukebox Hero. They're not a year-round style. I love them [Black IPAs] but it's the last thing I want to drink May-August…maybe even longer."
Seeing Wookey Jack four-packs sellout instantly, Bryndilson also sees the potential to bring it back — but seasonally.
"I'm hoping that we get into a rhythm of a season release and only brewing relatively small batches," he said. "It would be awesome if we could brew this up in Paso Robles again, but for now I'm really happy with small batches, direct to consumer and delivered super fresh. Having that option makes me smile."
With the success the Black IPAs are having, some breweries are jumping in and making them for the very first time. Alarmist Brewing in Chicago made a name for itself in 2018 when it won the first gold medal for a Hazy IPA at GABF with Le Jus.
Since then there have been many variations of Le Jus and the brewery is getting ready to release Au Jus, a Black IPA and an homage to the popularity of the Italian beef sandwich, famous in the Windy City.
"Black IPA is a style we all dig at Alarmist but it wasn't ever really in the cards for us initially," Alarmist's Joe Hehl said. "We were pressing the haze button pretty often and honestly, not so sure how a Black IPA would have went over for us."
It took will be a one-off release and there are no plans to keep Au Jus around all year.
Veliky hopes that as the Black IPA grows in popularity that breweries will learn from the mistakes that plagued the style years ago and keep it as a seasonal release to make its return each year special.
"I worry about the future of the Black IPA if people try to make them year-round," he said. "Make it go away. Make people miss it. When it comes back they'll love you."
---