No Comments
MadTree Brewing's Purpose is Rooted in Sustainability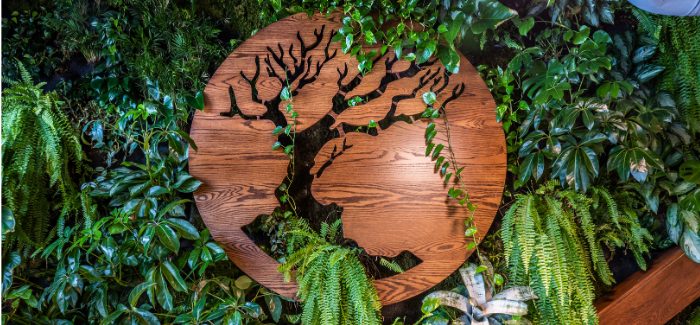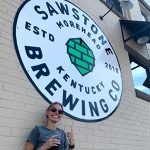 By reading the name and looking at the logo, it is clear MadTree Brewing has a love for trees and the environment. Through this passion, the Cincinnati brewery has committed itself to being a sustainable and environmental-friendly brewery.
Since day one, MadTree has embraced its name and worked to celebrate and protect nature, while at the same time working to reduce its impact on the environment.
"Inspiring Madness. Rooted in Purpose."
MadTree Brewing opened in 2013 with one purpose, to connect people with each other and nature through their beer.
"We're just trying to live out our purpose, which is to connect people to nature and each other," said Rhiannon Hoeweler, MadTree director of strategic impact. "And that's sort of how we define our brand. It probably started way back when the company was started hence the name MadTree with a really big focus on roots and community. Just madness to like the craft and the craftspeople."
Those roots run deep and wide in the local community.
On April 1, MadTree launched the "This Pack Gives Back" campaign to donate proceeds from every 6-pack and 12-pack sold back to local nonprofits in major cities where MadTree beer is sold. These organizations include Cincinnati Parks Foundation (Cincinnati), Beaver Creek Wetlands Association (Dayton), Ohio Ecological Food and Farm Association (Columbus), Bike Cleveland (Cleveland), Red River Gorge Climbers' Coalition (Lexington), Bernheim Arboretum and Research Forest (Louisville) and TennGreen Land Conservancy (Nashville). The campaign lasts until May 8.
View this post on Instagram

MadTree is a member of 1% for the Planet, a global organization that asks members to donate 1% of their sales back to the environment. The organization was founded in 2002 and has given over $270 million.
On every can and packaging, the 1% for the Planet logo and mission is displayed with the words "Drink MadTree. Make an Impact." MadTree works with local non-profits such as the Cincinnati Zoo, Cincinnati Parks, Groundwork Ohio River Valley and Wasson Way.
"Not only are we trying to drive sustainability within our own four walls, but we also want to drive that sustainability and focus on conservation around our community," Hoeweler said. "So that's an opportunity for us to really kind of hone in on our strategy around giving. So we're driving those dollars back into our community through those nonprofit partners that are part of 1% for the Planet."
MadTree drove those dollars back into the community. In 2020, MadTree made an incredible impact by investing $107,683 of time and money to the local non-profits they've partnered with through 1% for the Planet.
A Total Team Effort
MadTree isn't stopping at monetary donations to help improve their local community, and is asking their staff to contribute time as well. All employees are required to volunteer a certain amount of hours each year.
"So we are not only putting our dollars behind that, but we are also asking our staff to volunteer," Hoeweler said. "We have set expectations for staff on how many hours that they will volunteer annually. We set that up to work with our partners to get our stuff out there but,  we also pay our staff for those hours. So it's 16 hours for full-time staff that they have to commit to volunteering annually. So that's time or dollar and dollars and our time back into the community to help nonprofits and also to like have some fun with our staff."
Despite the pandemic, MadTree's employees volunteered 626 total hours in 2020 and planted a total of 2,193 trees across Cincinnati. Trees are incredibly important to the Cincinnati brewery. It's more than their logo, it's their purpose and a reminder of what's important.
"We have definitely shut down the taproom to get out and plant trees with our staff," Hoeweler said. "Trees are kind of our symbol, right? They're important to our community in so many ways. They help with what we're doing when we partner with the city of Cincinnati."
Through this requirement, MadTree encourages its employees to explore hobbies outside of beer that continue to align with their purpose. This lead Brittany Frey, MadTree Production Manager, to start beekeeping last year. MadTree now has a beehive behind its production facility. Frey said it appears the bees will swarm this year and Madtree will likely have two hives this season.
The roots of sustainability reach MadTree's taproom. For the past two years, MadTree and Catch-A-Fire Pizza have worked with GoZero Services to use 100% compostable material in the taproom. They avoided sending around 134,00lbs of waste to a landfill last year. MadTree asks all outside caterers and private events to follow composting protocols.
MadTree's taproom even features a living plant wall, a visual statement showing taproom patrons what their purpose is.
"It's décor, but also our purpose is to connect people to nature and so if we don't have any representation of nature in our taproom then something's missing," Hoeweler said. "It's aesthetic but there's also that that connection back to our focus."
While MadTree is not closing the taproom on Earth Day this year, the brewery is releasing its first-ever impact report. To learn more about MadTree's sustainability efforts, visit madtreebrewing.com.
Feature Image: MadTree Brewing. 
---