No Comments
Firestone Walker Crafted Thru Hops with Propagator Series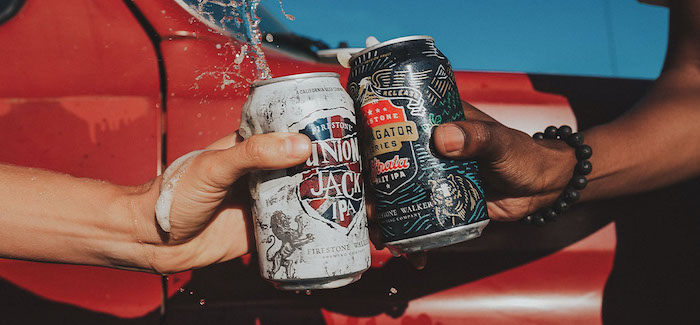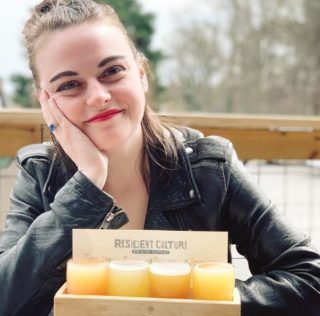 As a person who loves choices in food and drink, I am always elated when I see breweries come out with mixed packs. Two of my favorite things in this world are tapas restaurants and create your own six packs at beer bars. Therefore, when Firestone Walker came out with another Crafted Thru Hops mixed pack featuring the Propagator Series with Strata Hops, I had to get my hands on it.
Mixed packs offer the ability to try four different beers. This also comes in handy when you're looking to bring multiple types of beer to a backyard BBQ, tailgate or just wanting to sample some new things with friends. In recent years, Firestone Walker has risen as one of the few breweries that have successfully continued to build a wide range of incredible IPA mixed packs centered around a wide variety of styles under that IPA umbrella. They have released a couple of different types, including one with the Propagator Nectaron Single Hop Hazy IPA. This particular one includes the Propagator Series with Strata Hops, Mind Haze IPA, Union Jack IPA and Luponic Distortion IPA.
View this post on Instagram
Single Hop Hazy IPA | Propagator Series with Strata Hops
In a world of double- and triple-hopped Hazy IPAs, it is incredibly refreshing to have a single-hopped Hazy at 5.6% ABV in a 12 ounce can. While I enjoyed this on my front patio in eighty-degree Chicago weather, I was pleasantly surprised at how bright and light it was.
Strata hops originate from the Aroma Hops Breeding Program at Oregon State University, in partnership with Indie Hops. It provides that dankness we have come to expect from Northwest hops, while still offering the citrus and passionfruit flavors that go so well with Hazy IPAs.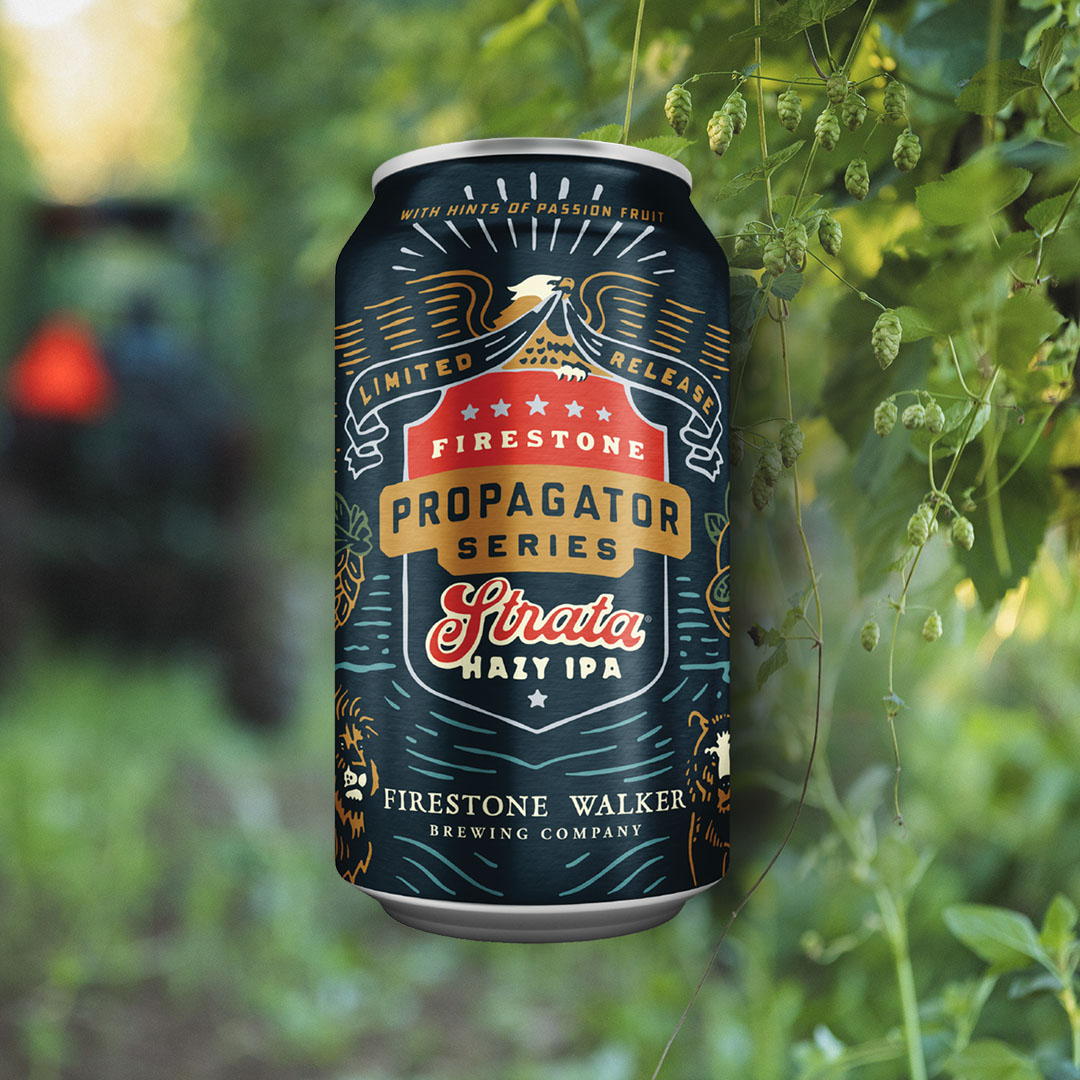 We Found a West Coast IPA | Luponic Distortion
For those that bemoan the lack of West Coast IPA's, Luponic Distortion is here to save the day. Brewed with four types of hops (Nelson, Nectaron, Riwaka and Motueka), they are blended together to create a no-nonsense IPA. Avoiding the pull to add fruits or flavorings, Firestone Walker knows that in an IPA mix pack, there needs to be a very straight forward IPA.
The Geri Halliwell of Beers | Union Jack IPA
Much like the Union Jack flag is more than just a flag for the United Kingdom, Union Jack IPA has become more than just a beer offering for Firestone Walker, having made its debut in 2007. A well known West Coast IPA, it is exactly what hop heads want in bitterness and crispness. Unlike the Luponic Distortion, there are still fruited notes, including pineapple and grapefruit, which helps make it a "fad-proof" IPA in its appealability.
The Personal Favorite | Mind Haze IPA
So many hops, so little time. The Mind Haze IPA includes two types of Kettle hops (Mandarina and Cascade) and seven types of Dry hops (Azacca, El Dorado, Mosaic, Chinook, Cashmere, Callista and Idaho 7). So, it makes sense that it took a full year to develop this single-hopped IPA. You can expect a nice hazy mouthfeel with pronounced tropical flavors. As my personal favorite in the box, it was a great anytime beer to enjoy no matter the season.
Be sure to check out more Mind Haze coverage here!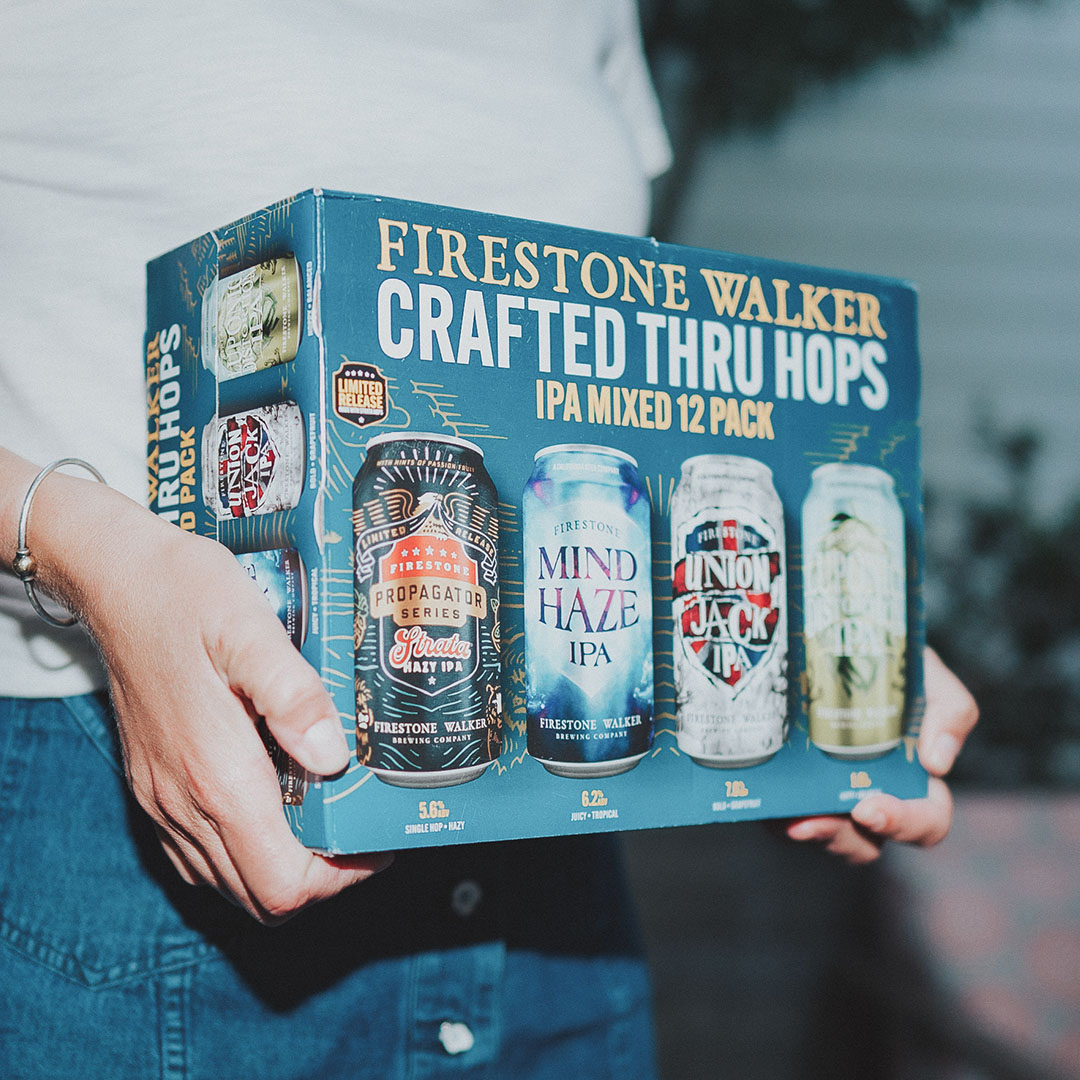 Pick up your Crafted Thru Hops mixed pack wherever Firestone Walker is sold! You can also check out their beer locator here.
Featured image courtesy of Firestone Walker Brewing Co.
---