No Comments
de Garde Brewing | The Sixth Peach Wild Ale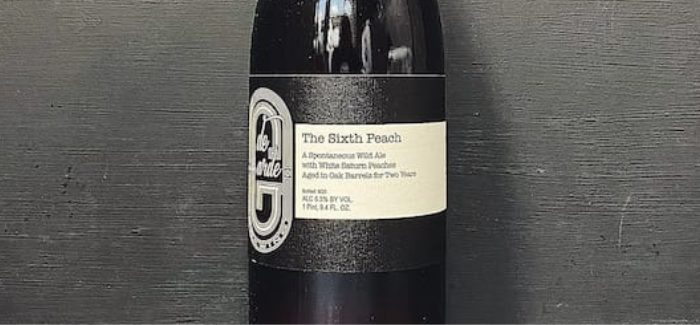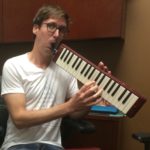 Millions of peaches, peaches for me. I get my peaches up in Georgia. I really want your peaches, want to shake your tree. Heck, even The Allman Bros. entitled a whole album "Eat a Peach." Peaches have been a musical muse for so many, so it comes as no surprise that the delicious stone fruit would inspire countless beer makers in equal measure. de Garde Brewing in Tillamook, OR, a fine maker of all things sour, also cannot resist the allure of experimenting with the what has somehow become the emoji placeholder for the butt. The Sixth Peach is one result, and a beer worthy of its own song.
de Garde Brewing is a nice day trip out to the coast from Portland, Oregon. A misty meandering west leads you to not just the cheddar paradise that bears the name of the town of Tillamook, but also to a beautiful tasting room with a smattering of colorful sour offerings. Beers like their Bu series and The Purple make for a vibrantly alluring tasting flight, and it's not uncommon to see gin barrels, herbs, or other intriguing combinations of ingredients on the menu. It's a paradise for those who love traveling the crossroads of barrel-aging and fruit expressions, but without sacrificing drinkability.
These Are Not Elton's "Rotten Peaches"
The Sixth Peach dunks some White Saturn peaches into a spontaneous wild ale base, with the beer aging on oak for a whole two years. This particular batch was bottled in 2020, and the fact that you could theoretically see two World Cup Finals between the time this was brewed and the time it was consumed underlines the complexity on display. The loud pop of the cork serves as appropriate fanfare for the occasion, while also letting us know that the contents buried within are very much alive and dying to escape.
There's a foamy white head that vanishes like a ghost in the light. What's left is an aggressive effervescence, with the bubbles rising rapidly like the aftereffects of a cannonball into a pool of golden Pilsner. It's a good 15 minutes residing in a larger glass before calm fully sets in, and if you served this in a traditionally smaller Lambic glass, or a champagne glass, you would perhaps have trouble distinguishing The Sixth Peach from everyone's favorite celebratory wine. The nose gives you some floral notes and of course those sweet, sweet peaches. A single whiff recalls the peaches in a cobbler or a fruit salad, prepping you to devour this as if you just escaped an overly long church service and can finally ransack the potluck.
The first sip is tart, like biting into the produce of the world's most impatient orchard. Despite the initial puckering, it's immediately refreshing. You adjust quickly to the initial tart assault, and the juicy peach establishes itself more prominently, coating the middle of your tongue with a wholly natural flavor. A slightly bready follow through serves as the friendly palate janitor, cleaning things up quickly and preparing your tastebuds for the next wave. The peach becomes more and more robust with each sip, but never becoming overbearing as earthy oak balances everything out nicely. The beer and your palate change over the full 750ml, providing taste variations that continue intriguing until the bottle is extinguished.
I Need It 'Cause You Know I'm A Fiend…
This bottle could be served as a refresher on a warm day, as an interesting pairing with some fine cheeses, or as an alternative to your breakfast mimosa. It's a testament to craftsmanship and patience in the aging process, lovely to share or explore on your own. With de Garde becoming more and more available outside of the brewery, particularly on the west coast (this bottle was actually purchased in Greece, what a world we live in!), hopefully you can track down a bottle to enjoy soon!
---